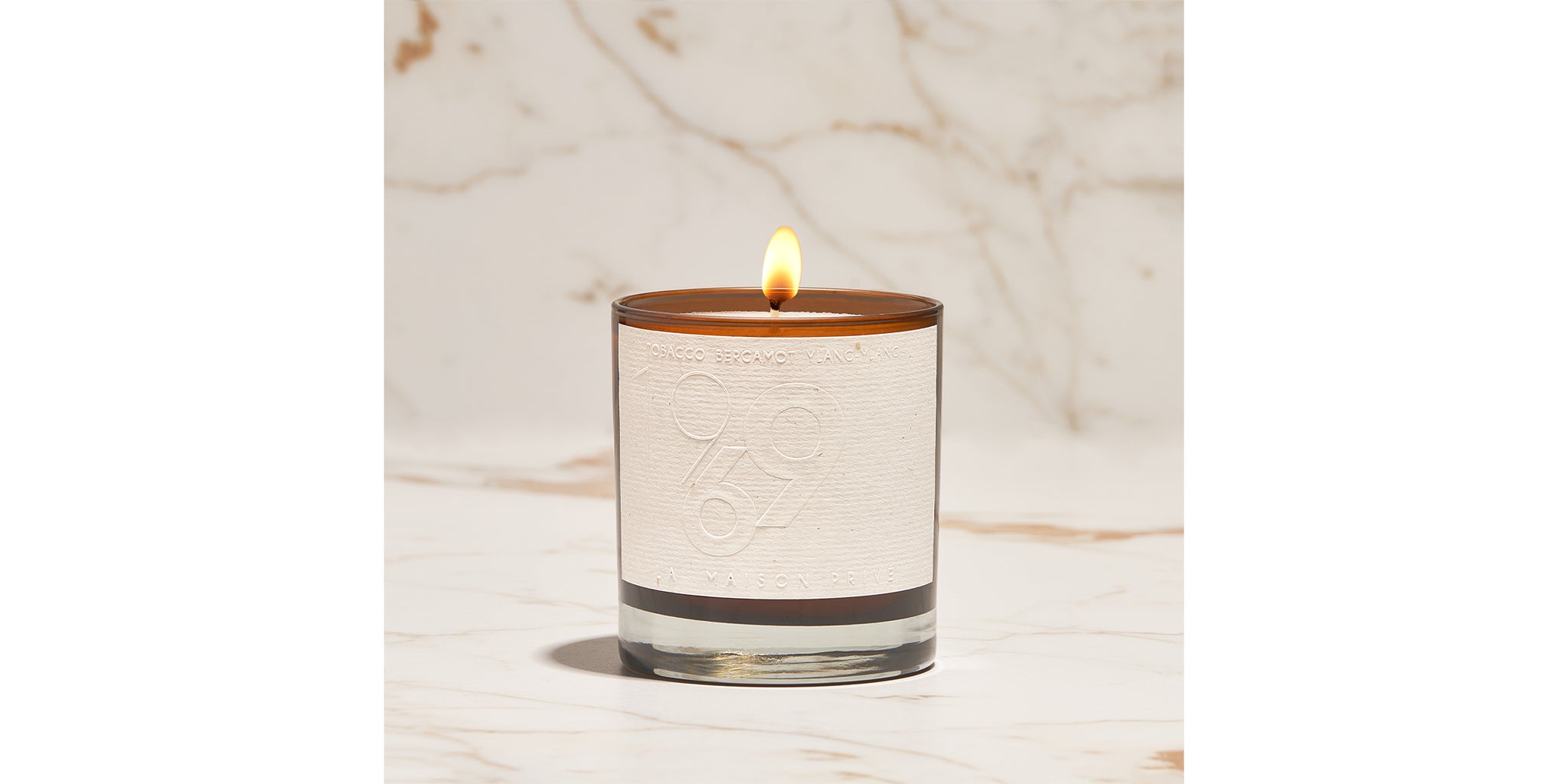 1969
La Maison Privé's 1969 Candle is a mixture of Tobacco, Green Bergamot, and Ylang-Ylang.

Our 1969 is a wonderfully magnificent mixture of the masculine and the feminine. With fresh top notes of tobacco's sweet, woodsy, and sometimes floral aroma, and middle notes of Green Bergamot, with its sweet-scented notes of citrus lime and its unique floral scent, and spicy edge, which is highly fragrant, bright and sunny. We then paired these with bottom notes of the Ylang-Ylang flower, and its heady aromatic scent that is fruity, flowery, and rich.

The aromatherapy effects of La Maison Privé's 1969 mixture of Tobacco, Green Bergamot, and Ylang-Ylang soothes the mind, body, and soul as it relieves stress, anxiety, and even depression, with

its calming effect, and its restorative effects on your emotional balance.
MAISON 10 has chosen to support 10 charities. Please review our list selection and simply tell us which one of the 10 charities you would like to choose at checkout. MAISON 10 will make a 10% donation of the retail cost to your selected charity.