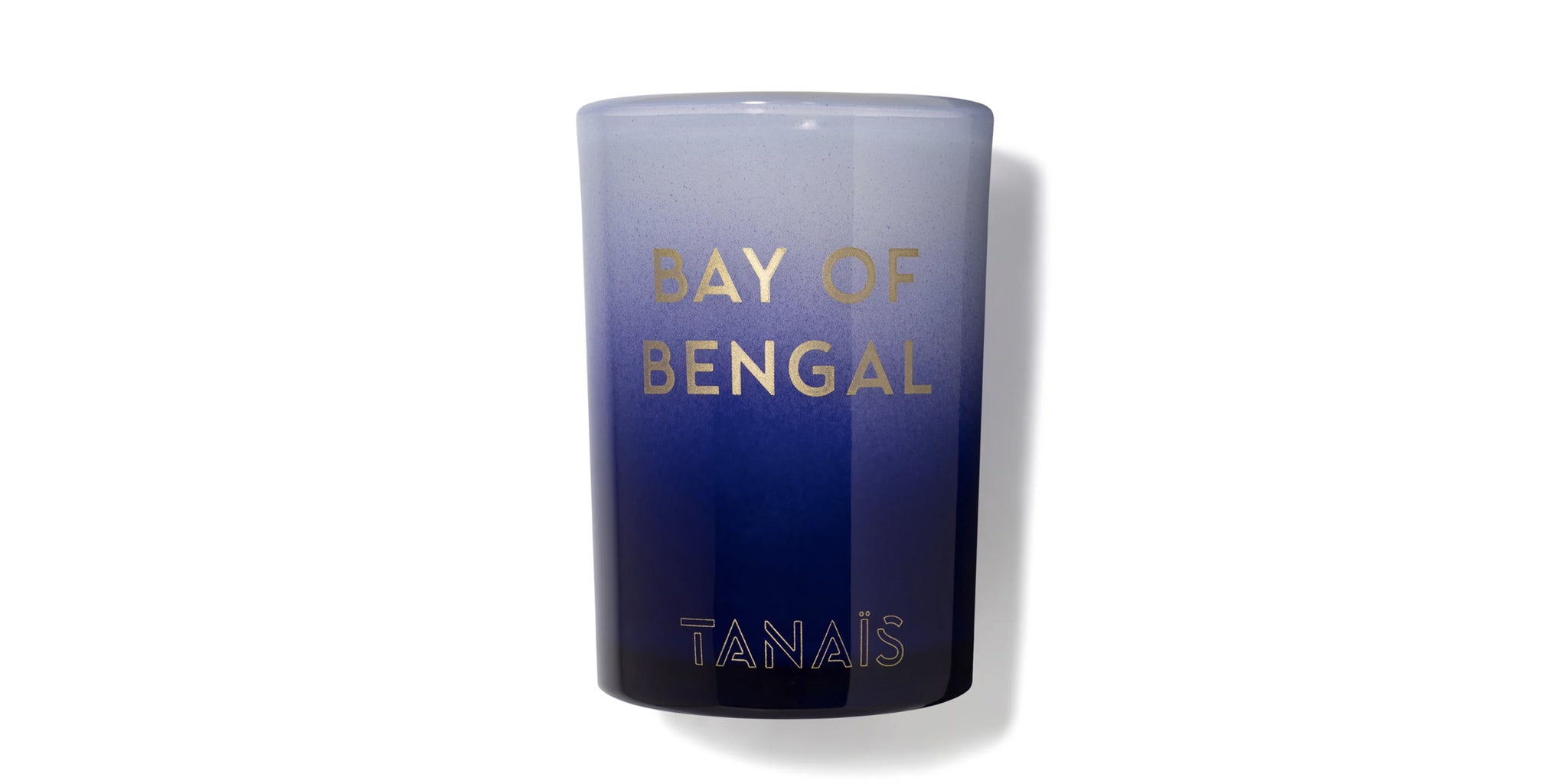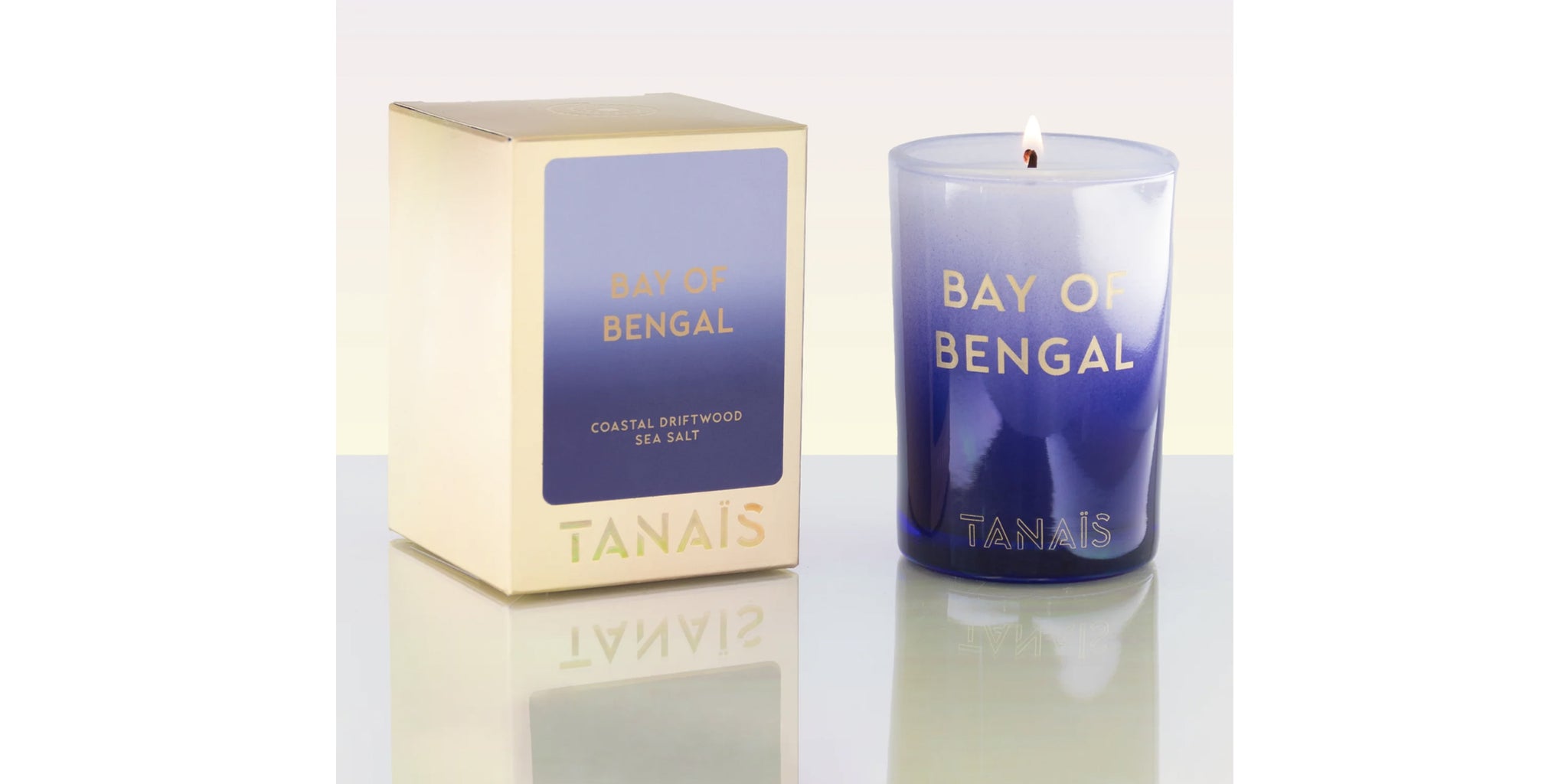 Bay of Bengal
Bay of Bengal by Tanaïs
8 OZ. CANDLE JAR
Inspired by the silvery, salted waters at the longest coastline in the world, in Tanaïs' motherland, where the great rivers of South Asia meet the Indian Ocean.

Top Notes: Coastal Driftwood & Sea Salt

This fragrance is only available as a candle, not as a perfume.

100% U.S.-grown soy, cotton wick, deep blue and periwinkle ombré silkscreened jar, fragrance. Burn responsibly.

Burn time: 60 hours

*Our candles are made with uplifting top notes, so there is a variation from the perfumes, which contain many more natural ingredients, and honestly, I think... maybe the truest beauty born from those days... was seeing the things we thought were funding our dreams actually become our dreams as our focus changed and we realized serving people, WAS indeed where true connection (magic) is born.

MAISON 10 has chosen to support 10 charities. Please review our list selection and simply tell us which one of the 10 charities you would like to choose at checkout. MAISON 10 will make a 10% donation of the retail cost to your selected charity.