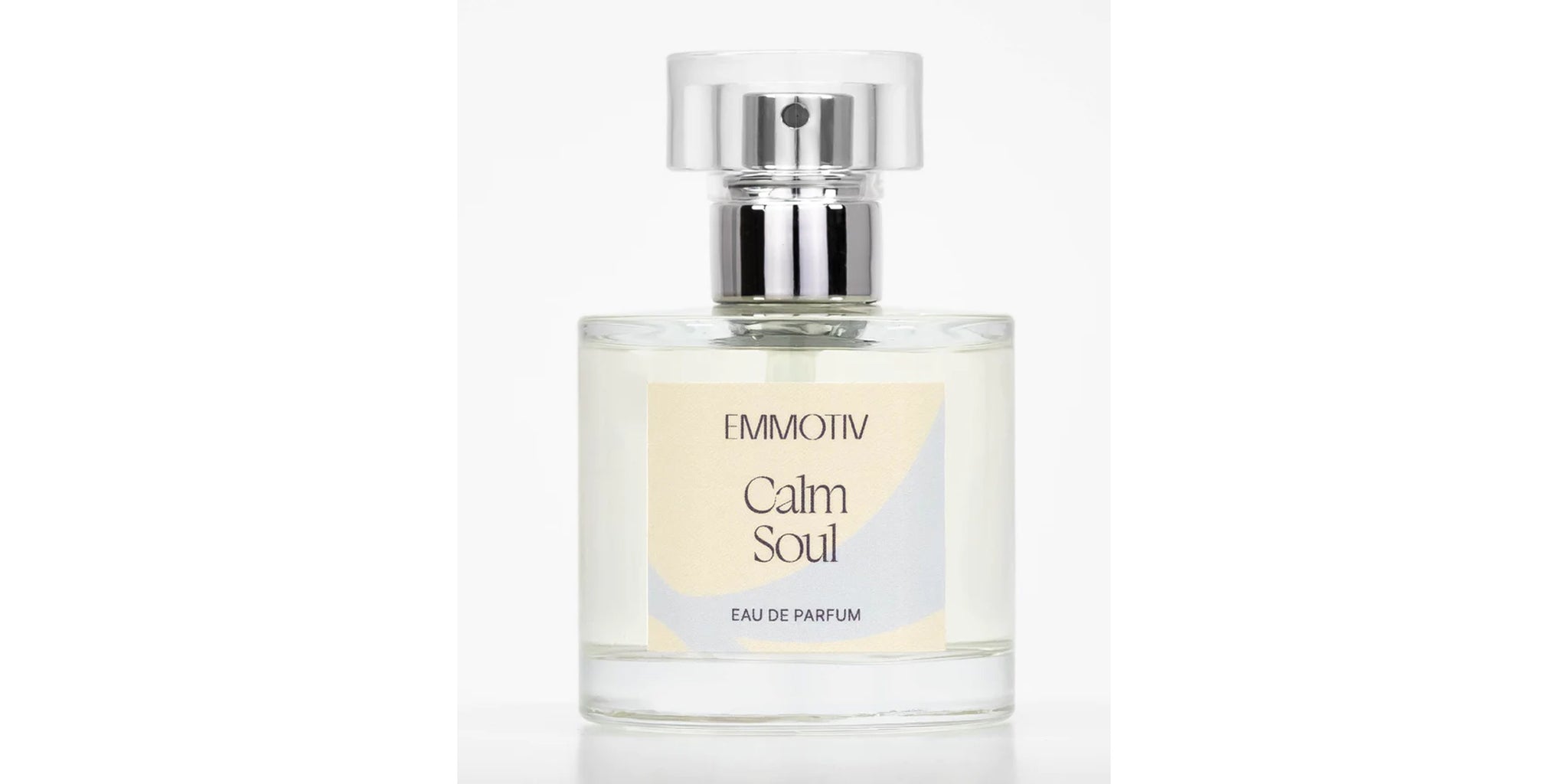 Calm Soul
Nourish your intention for serenity and inner peace with EMMOTIV Calm Soul Eau de Parfum – designed to amplify the restorative tranquility of a meditative retreat.

EMOTION: Wear to feel grounded, centered and restored.

IMPRESSION: Woody, warm and aromatic with a touch of smoky spice, EMMOTIV Calm Soul Eau de Parfum balances calming notes of palo santo, clary sage and frankincense with energizing hints of ginger and bergamot.

FRAGRANCE DETAILS
Olfactive Family: Woody Ambery Spicy
Top Notes: Ginger, Clary Sage, Juniper, Bergamot
Heart Notes: Freesia, Lavender, Palo Santo
Base Notes: Olibanum (Frankincense), Tonka, Cedarwood, Cinnamon

EMMOTIV Eaux de Parfum are thoughtfully designed to amplify emotions we crave – from calm to joy – using notes linked to these emotions. All with clean, cruelty-free, vegan and EU-compliant ingredients and a commitment to fragrance ingredient transparency.

Ingredients: Alcohol Denat., Fragrance (Parfum)*, Water (Aqua/Eau). All our perfumes are clean, vegan, cruelty-free and EU-compliant, featuring a mix of botanical extracts and safe synthetics masterfully blended to elevate your mood.