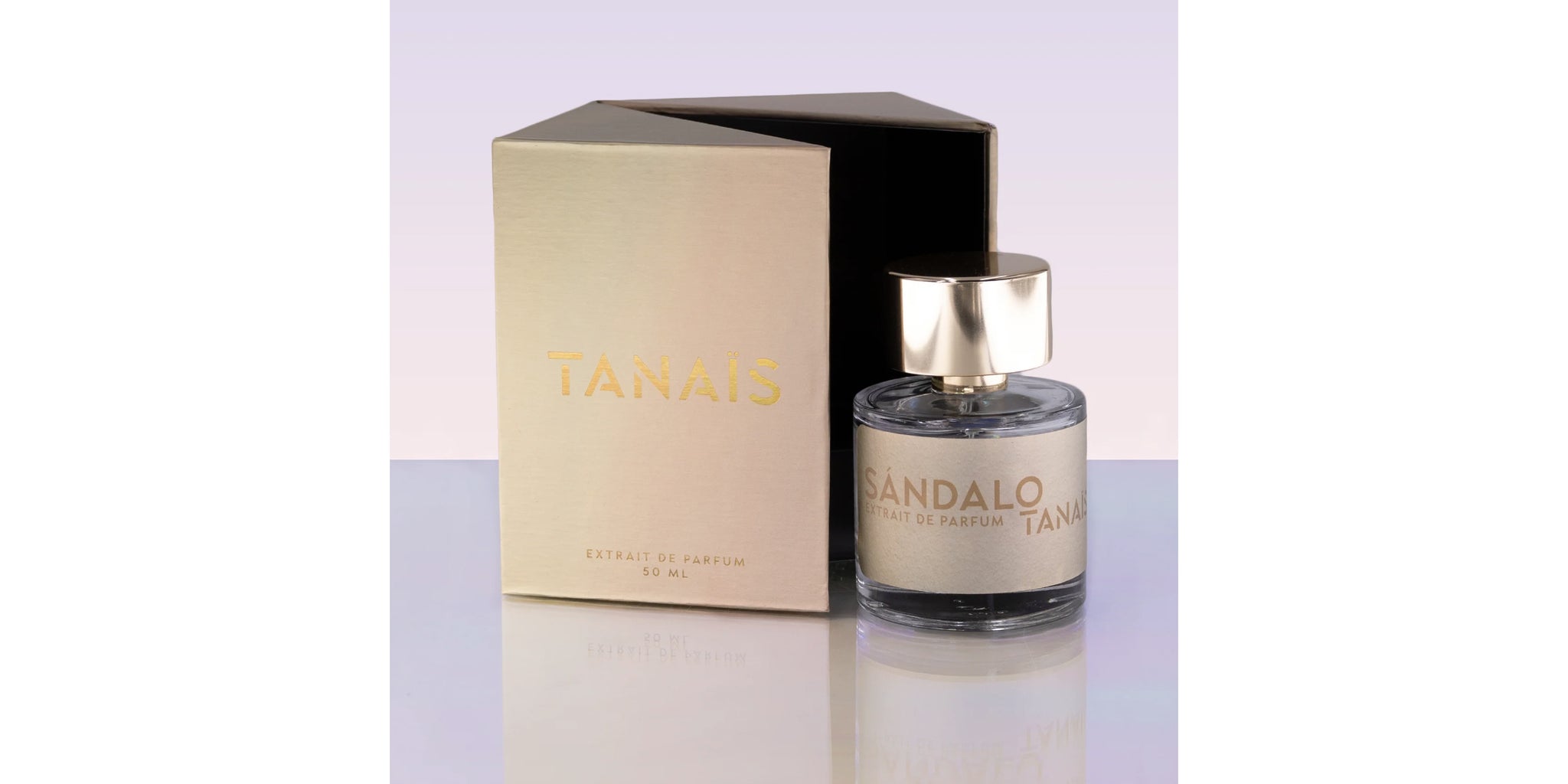 Sandalo
Sandalo by Tanaïs

50 ml Extrait de Parfum
Sándalo | Royal Hawaiian Sandalwood | Cedar | Volcanic Ash

Inspired by psychedelic coastal hinterland of Big Island, Hawai'i, where groves of Royal Hawaiian Sandalwood have been replanted by family farms to heal the losses of over-harvesting hundreds of years ago. Inspired by the vanishing earth and the one being reborn in the sea, these warm, silvery woods transport us to volcanic hinterland coasts.

NOTES
Heart: Cardamom, Volcano Ash Accord

Base: Royal Hawaiian Sandalwood Accord, Silver Cedar

Ingredients: Organic Cane Alcohol, isopropyl myristrate, essential oils, resins, absolutes, fine fragrance raw materials.
MAISON 10 has chosen to support 10 charities. Please review our list selection and simply tell us which one of the 10 charities you would like to choose at checkout. MAISON 10 will make a 10% donation of the retail cost to your selected charity.