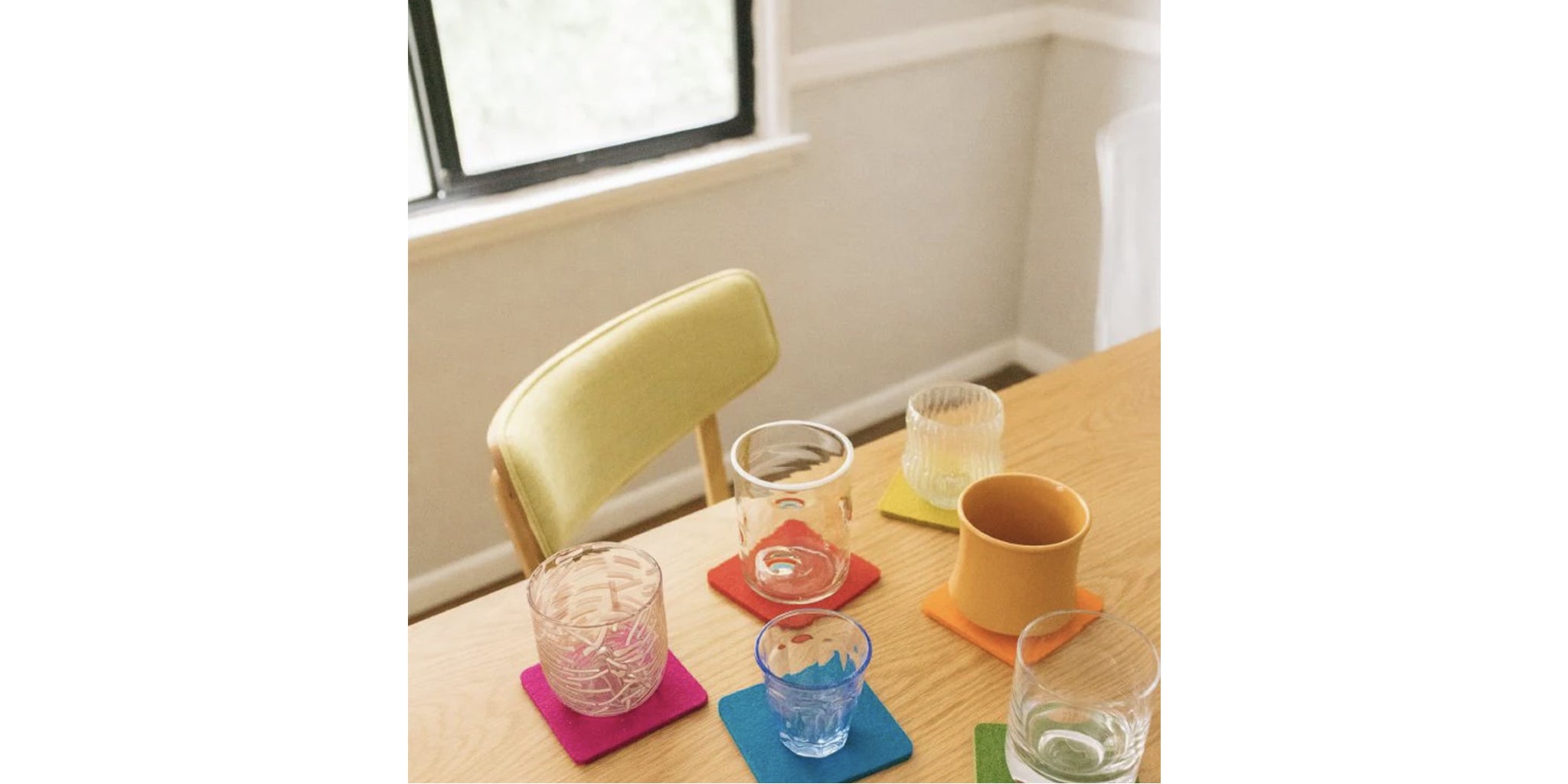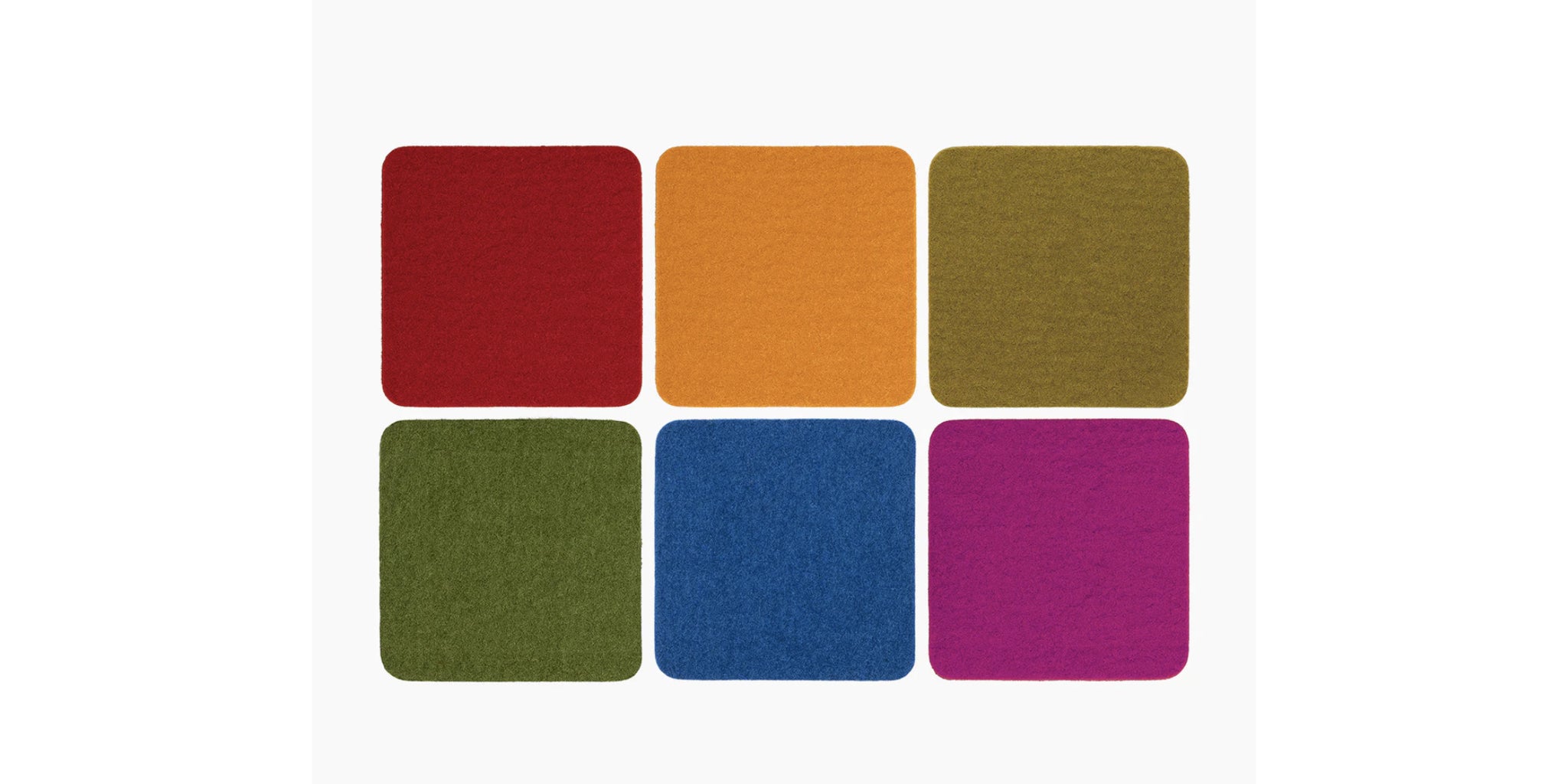 Bierfilzl Merino Wool Felt Square Coaster Multi 6 Pack
Bierfilzl Merino Wool Felt Square Coaster Multi 6 Pack by Graf Lantz
Coasters That Work

Wool is the most hydrophilic of all natural fibers, absorbing as much as 30% of its weight without feeling wet. Our traditional Bierfilzl ("Beer Felt") are the highest quality German Merino wool felt coasters on the market today. Their clean and minimal execution offers an unexpected textural and refined modern heritage element to any home decor. Set includes 6 hand-cut heavy duty 5mm thick mixed color Merino wool felt coasters to provide extra surface protection.

Includes 6 coasters in Red, Safety Orange, Dandelion, Loden Green, Cobalt, and Fuchsia

Our Wool:
The best is worth it. We only use Merino Wool Felt because it is the highest quality felt available. Our Merino Wool Felt is made exclusively at two factories in Bavaria, where they have been perfecting their technique for over 100 years. We use OEKO-TEX® dyes on all of our products, making sure they are non-toxic and free of harmful chemicals.

Our Commitment to Sustainability:
The Graf Lantz philosophy is classic and simple: Use quality materials and waste as little as possible. Striving to be as sustainable as possible in our manufacturing practice is something we take very seriously. We work hard to ensure every last scrap and off-cut is utilized somewhere in our product line. This follows our ethos that true sustainability begins with the choices we make every day.

Cleaning & Care:
Functionality is at the core of what we do, so you can rest assure that all Graf Lantz materials are very, very low maintenance (we didn't choose them for nothing).
MAISON 10 has chosen to support 10 charities. Please review our list selection and simply tell us which one of the 10 charities you would like to choose at checkout. MAISON 10 will make a 10% donation of the retail cost to your selected charity.