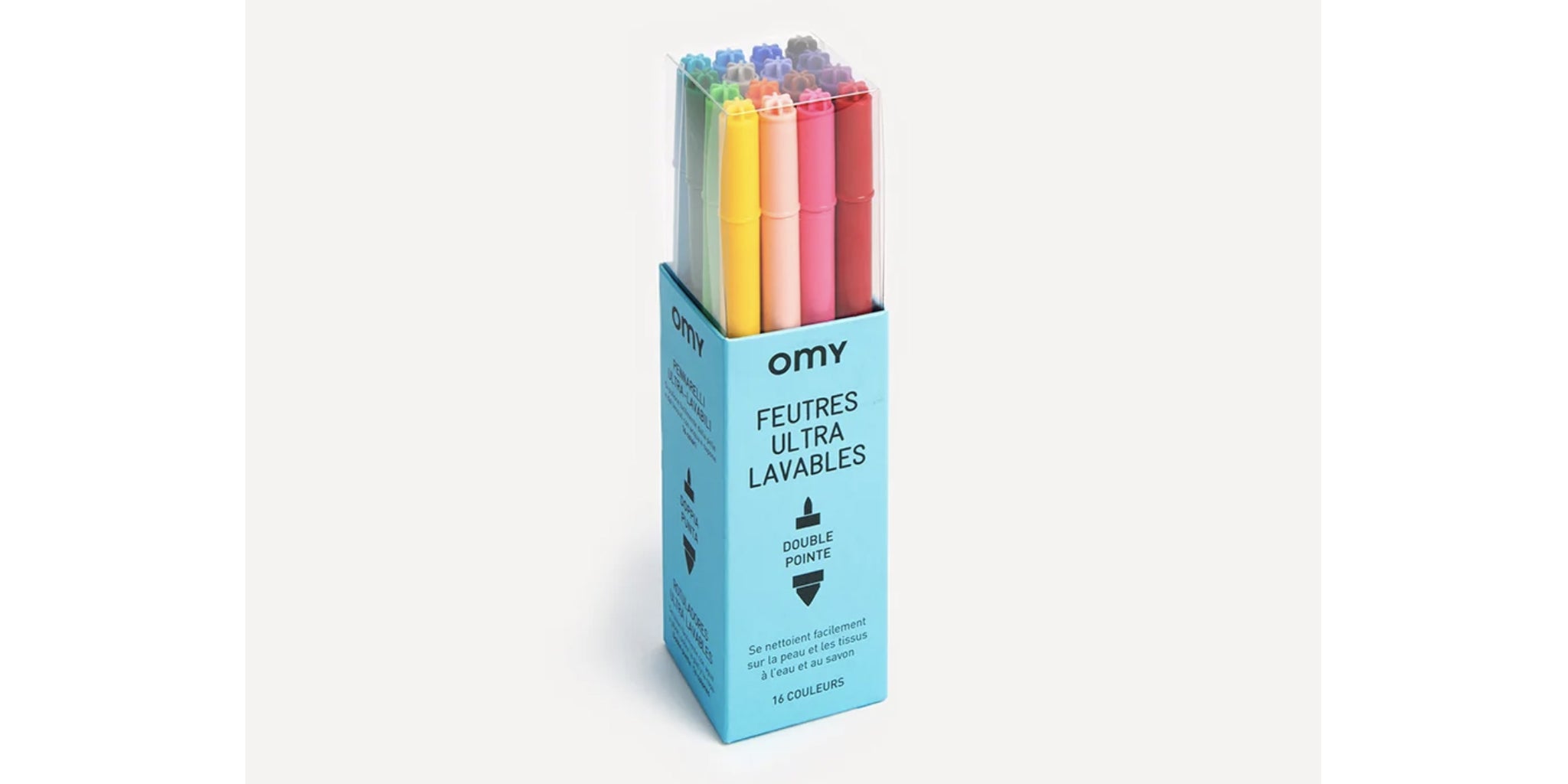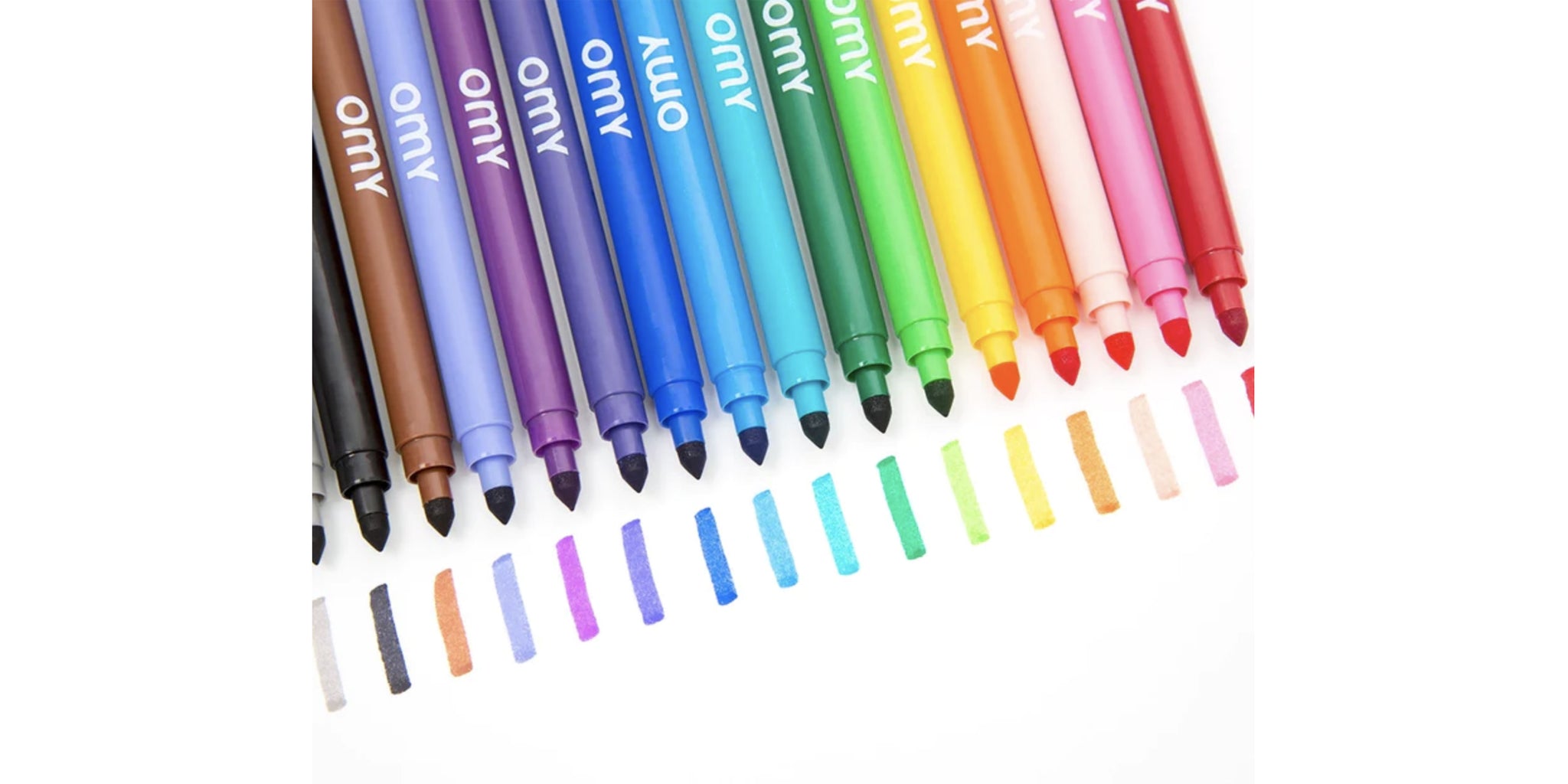 16 Ultra Washable Markers
16 Ultra Washable Markers by OMY
16 bright vivid colors with no mess felt tips!
The ink can easily be removed from skin and textiles with the help of a little soap and water!
Double tipped, one end is thick and the other is thin. Little ones can be messy, but clean-up is easy with ink that washes clean.
Content 16 ultra-washable markers
Made in Italy
MAISON 10 has chosen to support 10 charities. Please review our list selection and simply tell us which one of the 10 charities you would like to choose at checkout. MAISON 10 will make a 10% donation of the retail cost to your selected charity.