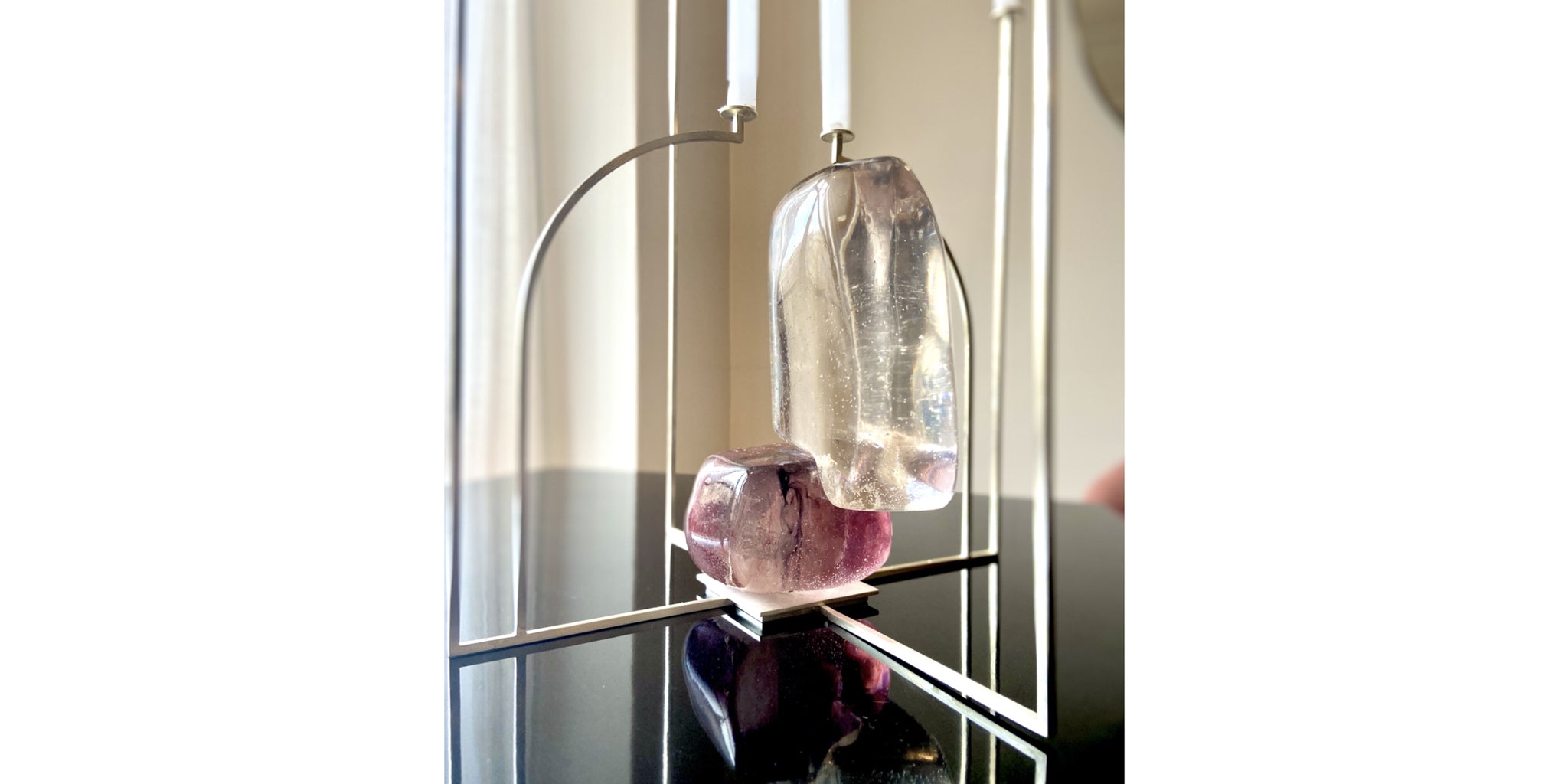 Merlin Candlestick
Merlin Candlestick by Charlotte Juillard
Available in:
clear quartz /pink and 
clear quartz /blue (not shown)
Merlin is not conventional. It is a spectacular piece that takes its place on a table, challenges and seduces.
Is it design or art?
The boundary is thin and permeable, and Merlin makes an object as simple as a candlestick extraordinary by generating emotions.

The technique makes each piece a unique and non-duplicable object, thus giving an emotional and singular value to Merlin.

The mysterious central sculpture confronts the branches fineness to sublimate a table layout.

Merlin candlestick offers a true magic and evolutive experience.

Merlin is a unique object resulting from the know-how of a parisian artistic atelier making design like a piece of "haute couture".

The realization of the central sculpture required an elaborate research on the assembly, the texture and the color. The branches of the candlestick are made by goldsmiths.

Dimensions: Height 48cm - Width 38cm
 
MAISON 10 has chosen to support 10 charities. Please review our list selection and simply tell us which one of the 10 charities you would like to choose at checkout. MAISON 10 will make a 10% donation of the retail cost to your selected charity.