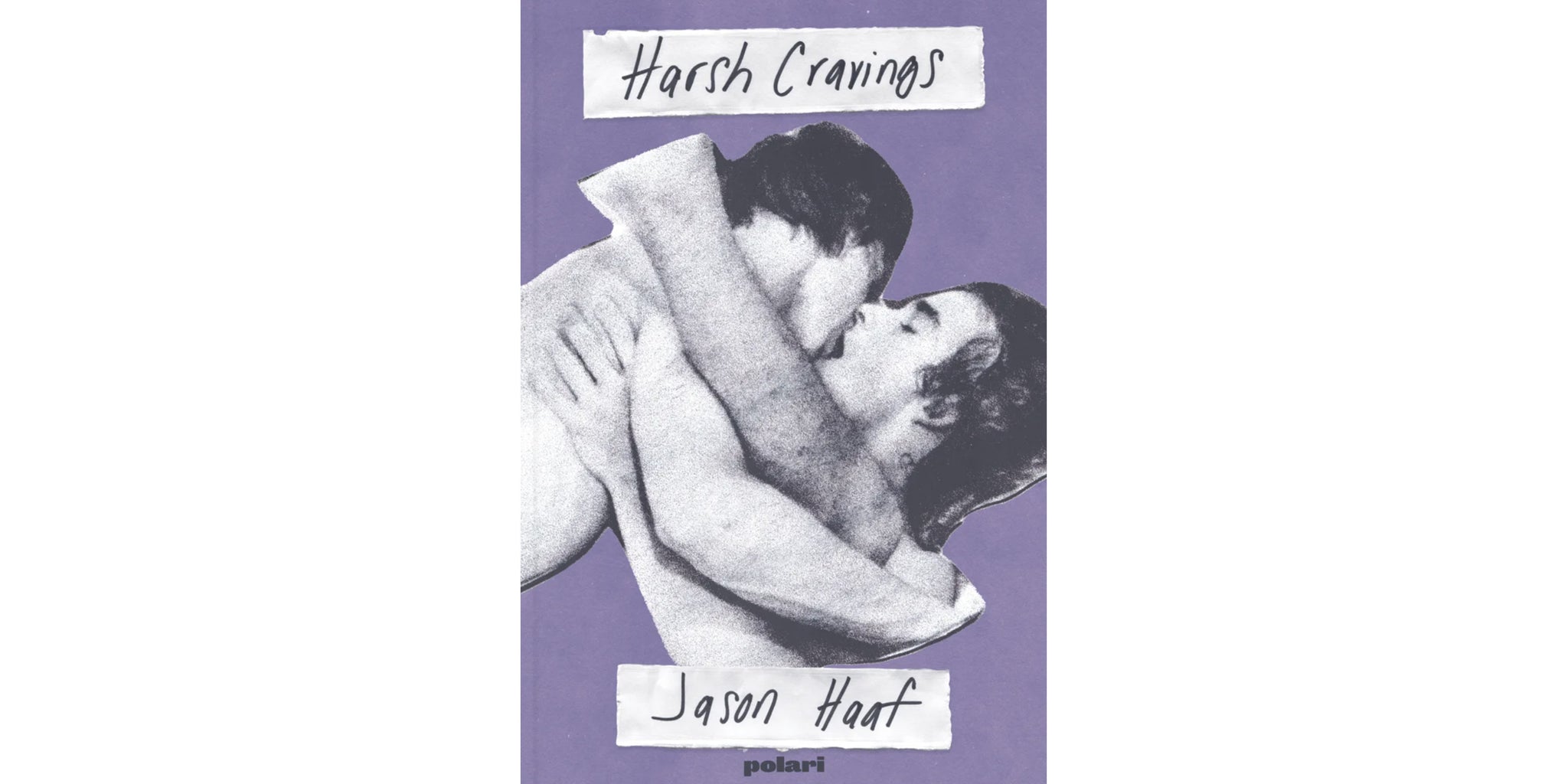 Harsh Cravings
Harsh Cravings by Jason Haaf

HARSH CRAVINGS is a diary-style memoir influenced by Mary MacLane's I Await the Devil's Coming and confessional literature. Written over the course of ninety days, it is a first-person reflection of what it is to navigate a queer life, marriage and memories in New York City. Taking place during the summer and fall months of 2020, it is an unfiltered look into the life of its author and a commentary on the events and people who surround him.

"Harsh Cravings is a smart meditative study in pacing our days. The intensity of Jason Haaf's truths steady us through the strange months of 2020: from erotic pangs—and whether to embrace or challenge them—to the election, to his overarching "need to expose". Haaf's writing reads like a flashlight illuminating the murky middle-ground of being a queer of a certain age in this most uncertain Age." 


–Zach Grear, artist and founder of Boy Division/Queer Theory
Design by Peter Collins
including 14 black and white collage artworks by the author
129x198mm
198 pages
softcover

Art: The Cut in Creation

MAISON 10 has chosen to support 10 charities. Please review our list selection and simply tell us which one of the 10 charities you would like to choose at checkout. MAISON 10 will make a 10% donation of the retail cost to your selected charity.