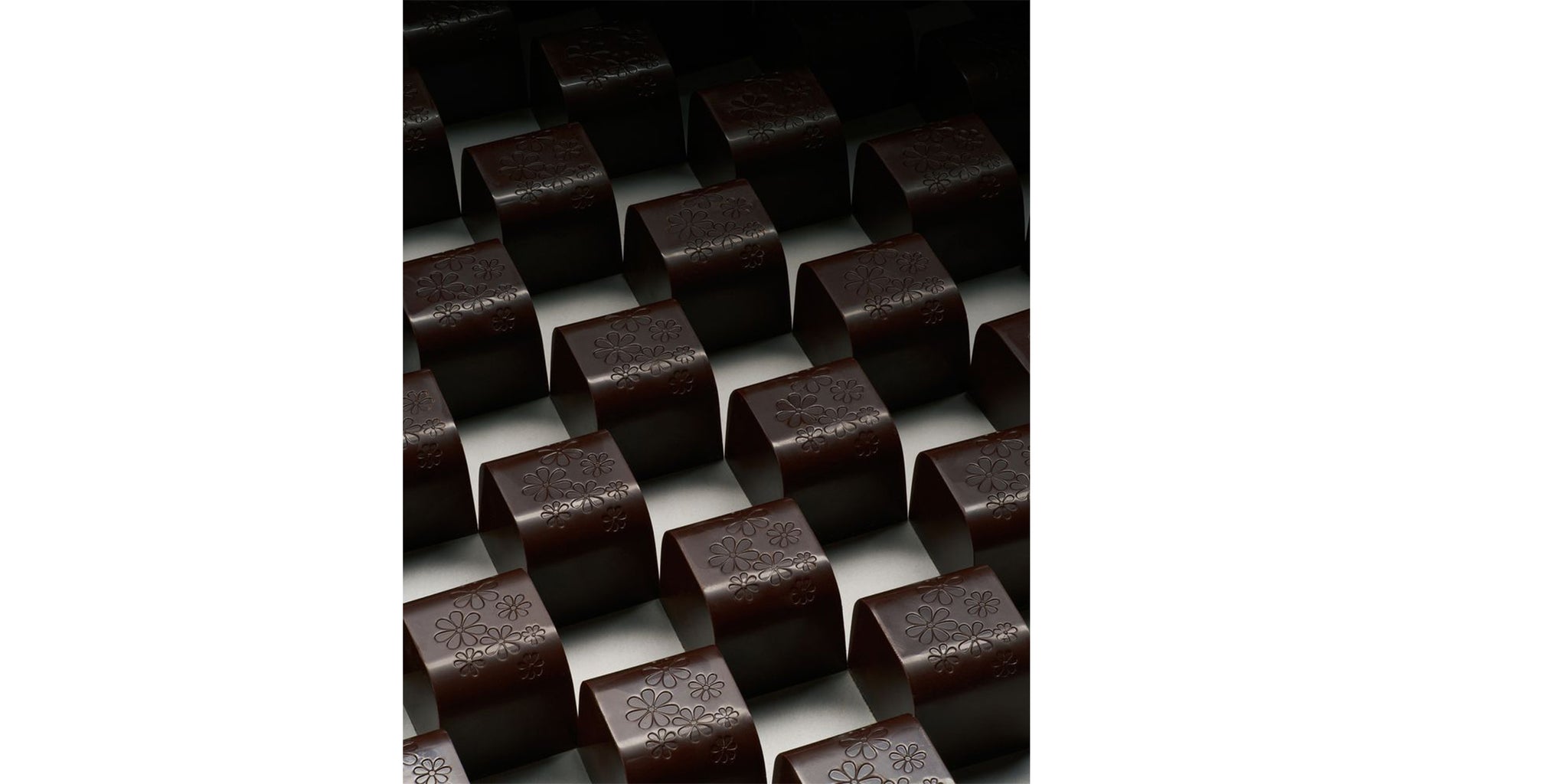 In The Zone Chocolate Delights - Focus, Energy, Good Mood
The perfect anytime brain snack—chocolates made with earth-grown adaptogens and mushrooms to support happy energy and focus. 

Made by neuroscientists with a sweet tooth. Eastern TCM plants meet  modern neuroscience.
Net wt. 100g · 9 doses per box
Strength: light

How to Take / Dosing:
Each bar has 9 pieces, enjoy any time of day
Organic, vegan, dairy-free, nut-free, Fair Trade chocolate, bean-to-bar
This bean-to-bar chocolate is a hand-poured, slow batch production made to be sustainable. We partnered with NeurotheryX, a neuroscience research lab, to combine the most effective nootropics, adaptogens and mushrooms with chocolate for the perfect brain snack.

Ingredients: Cacao Seed Extract, Calendula, American Ginseng, Echinacea Purpea & Angustfolia, Rhodiola Rosea Root, Reishi, Schisandra, cane liquor, cane sugar, cacao butter, Madagascar vanilla, lecithin (soy).

*Expect the chocolate to work its magic within 15 minutes, and last for up to 2 hours. You'll feel a very subtle shift in mood and energy - by the time it's working, you'll be in a happy, focused state of mind. We encourage you to find your happy dosage incrementally.

DELICIOUS CHOCOLATE FOR YOUR MIND
We're spotlighting cacao, one of our oldest nootropics, made for mind and body renewal. Our Dark Chocolate is a decadent daily treat, packed with complementary adaptogens and nootropics for sustained energy, mood and focus - plus all the benefits for long-term brain care.