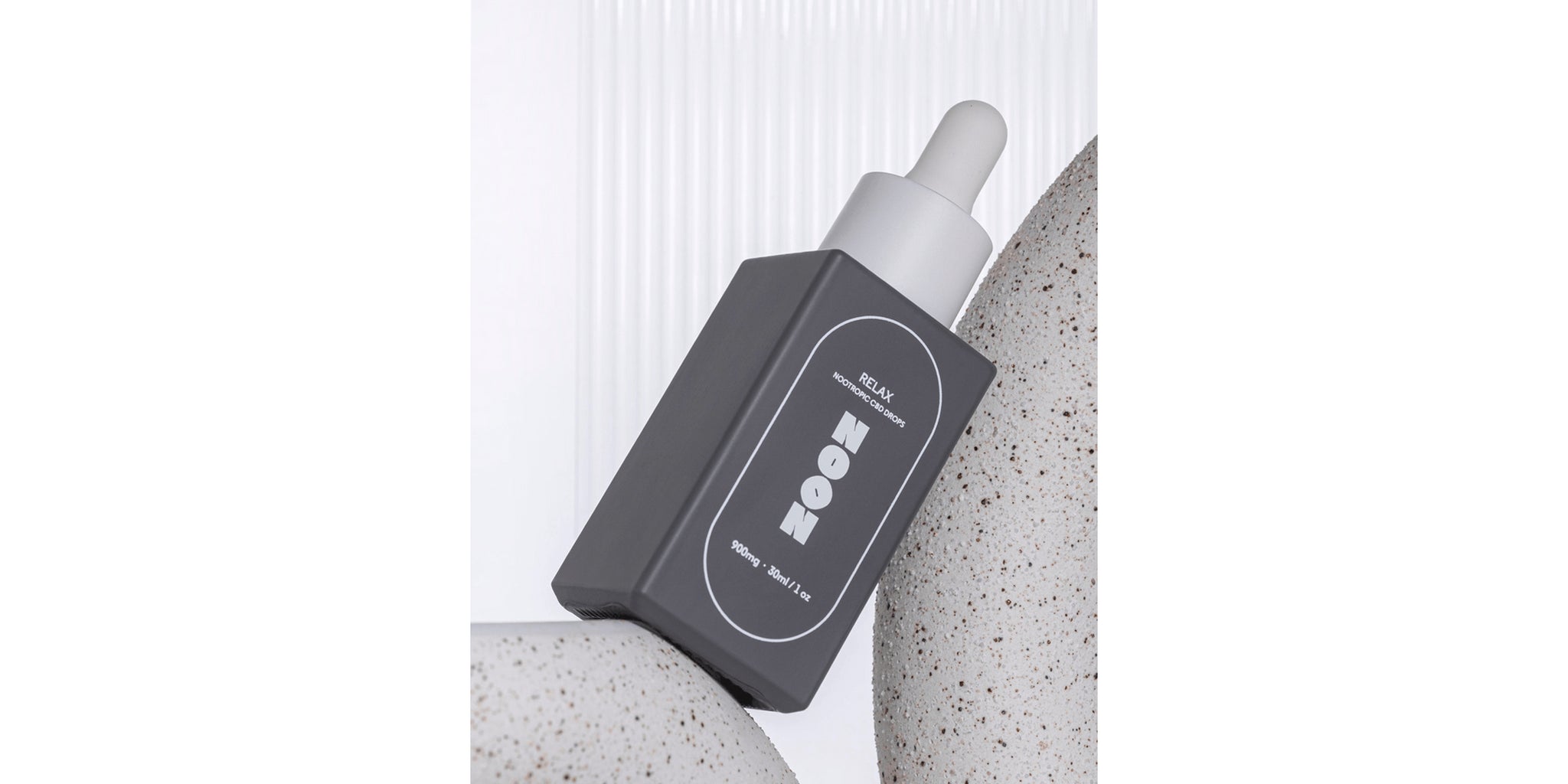 RELAX NOOTROPIC DROPS
RELAX NOOTROPIC DROPS - DEEP RELAXATION AND RESTORATIVE SLEEP

A drop for consistently deep and restorative sleep you need. Every single day. Made to help ease bodily tension and calm the mind — so you can rest easy and leave all thoughts behind.

Unlock the best sleep to fully recharge and ready to take on the day.

900mg CBD Isolate · 30ml / 1oz
Strength: Strong
How to Take / Dosing:
Each bottle has 30 - 40 doses, expect to take up to 1ml (full dropper) each use

Each drop is carefully crafted by our team neuroscientist through the best clinical research on nootropics, adaptogens and mushrooms.

Ingredients: Ashwagandha, Valerian Root, Passionflower, Chamomile Leaf, MCT Oil, Hemp CBD Isolate, Monk Fruit Extract, Natural Hemp Terpenes. Gluten, Dairy, Soy and Sugar Free.

*How will you feel? How long does it last?
Expect the drops to work their magic within 15 minutes. You'll feel a very subtle shift in mood and energy - by the time it's working, you'll be in a balanced and centered state of mind.

The effects can last between 2-3 hours and feel subtle. We encourage you to find your happy dosage incrementally.