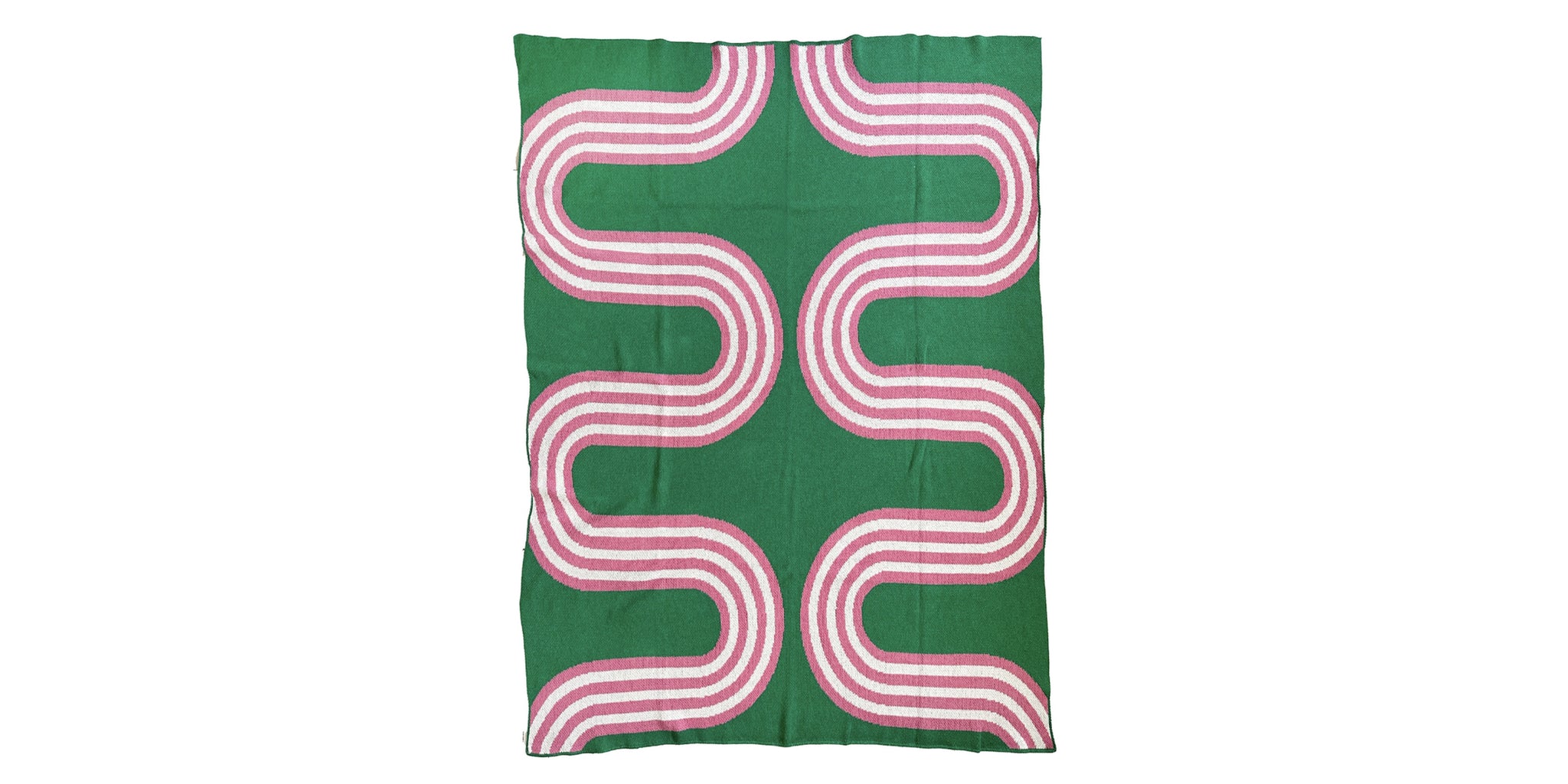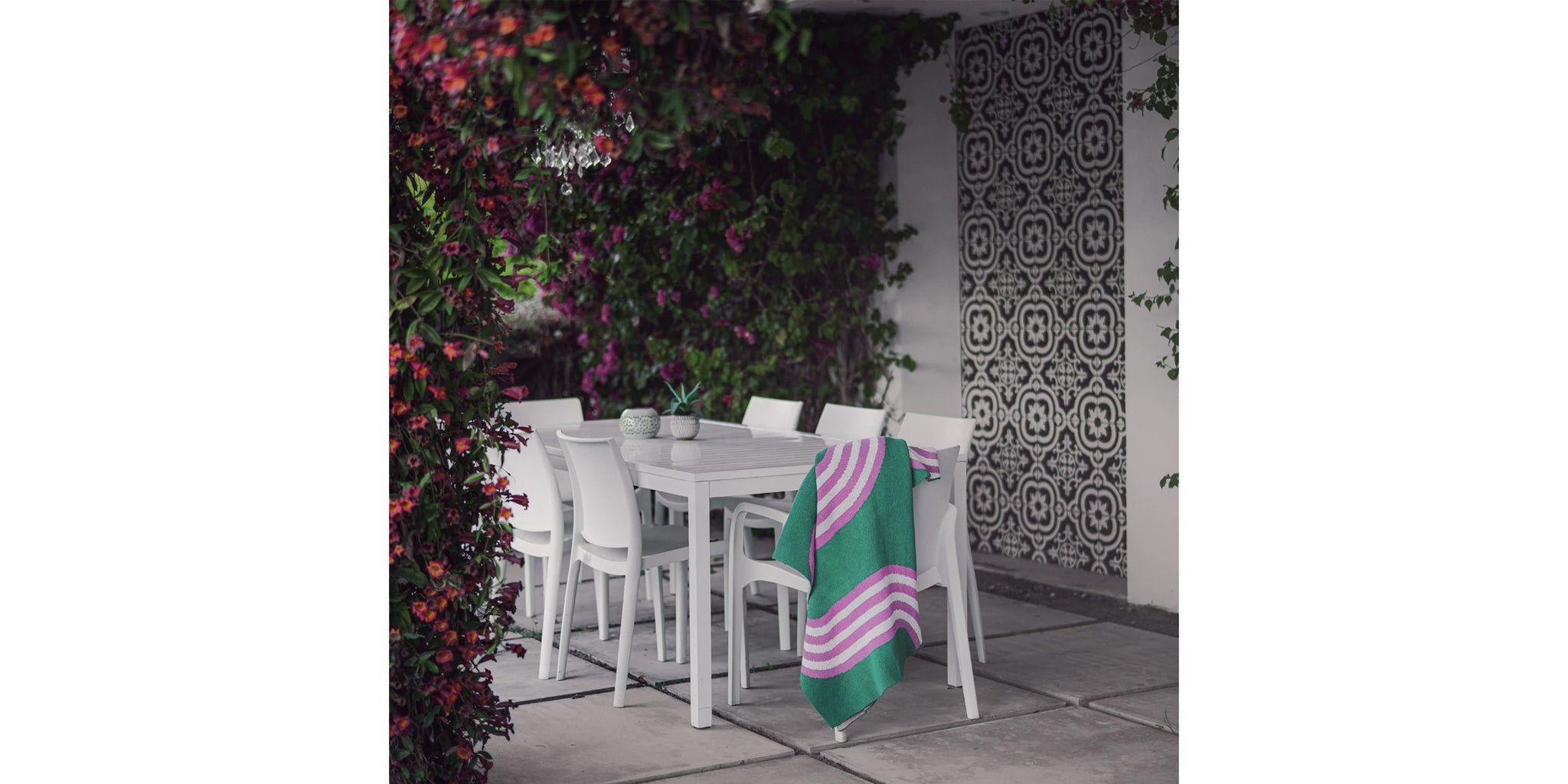 78th Street Throw
78th Street Throw - palm springs green by Happy Habitat

75% Upcycled Cotton, 20% RPET, 5% Other Fibers
Designed + Made in the USA

Inspired by the wall hanging that was in my childhood home. This modern throw adds a simple graphic punch to your space. Not to mention: machine washable AND eco-friendly too!

Dimensions: Approximately 50 x 60 in (127 x 152 cm)
Weight: A whopping 3.5 lbs (1.6 kg) !
Care Instructions: Machine wash cold & dry low heat

Colors here are:
Grass- cross between kelly and emerald greens. Classic green.
Bubble Gum- medium pink, not cool, not warm- just a classic pink.
Ivory- not bright white, but definitely not cream, somewhere in between.

MAISON 10 has chosen to support 10 charities. Please review our list selection and simply tell us which one of the 10 charities you would like to choose at checkout. MAISON 10 will make a 10% donation of the retail cost to your selected charity.