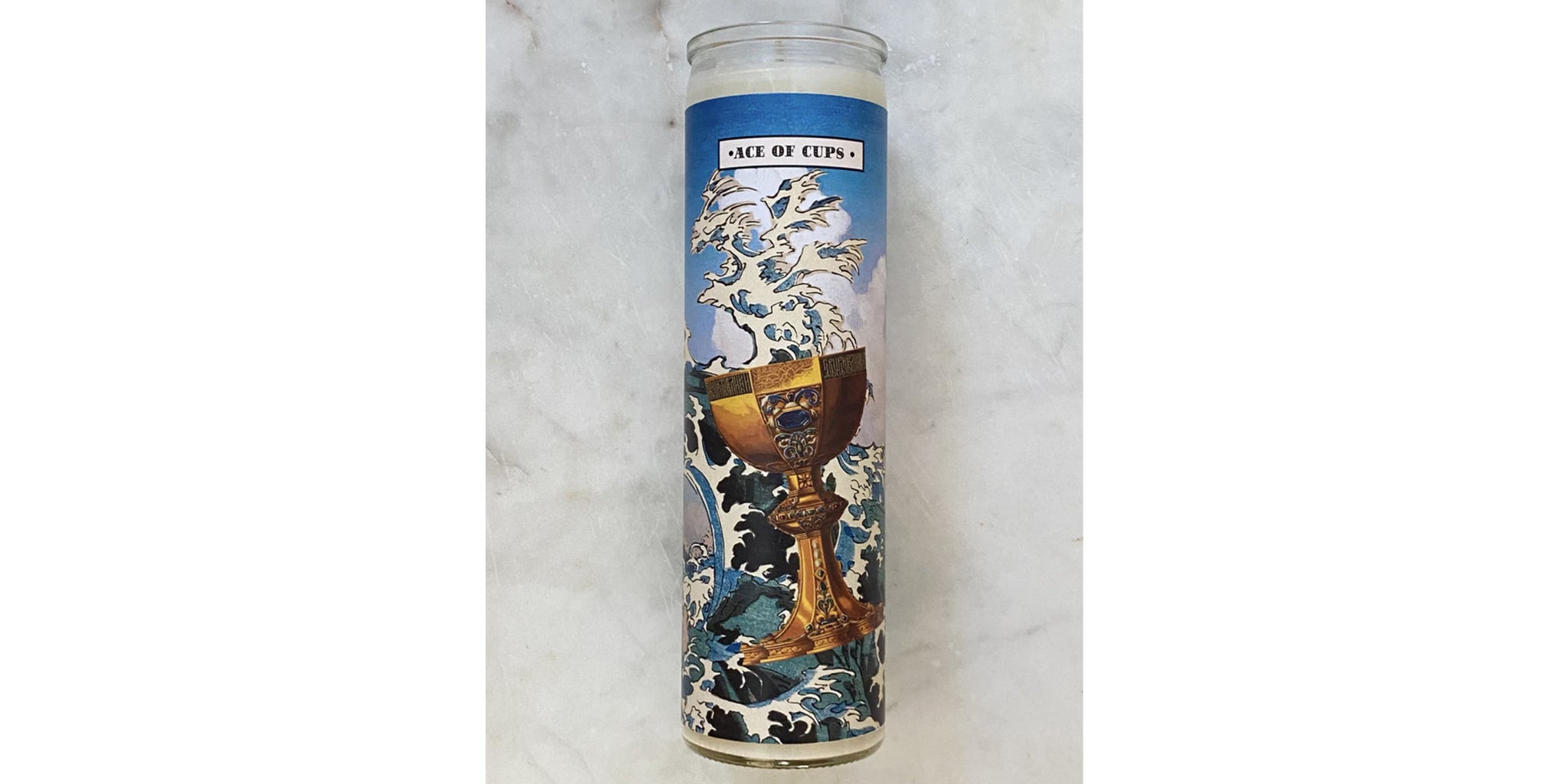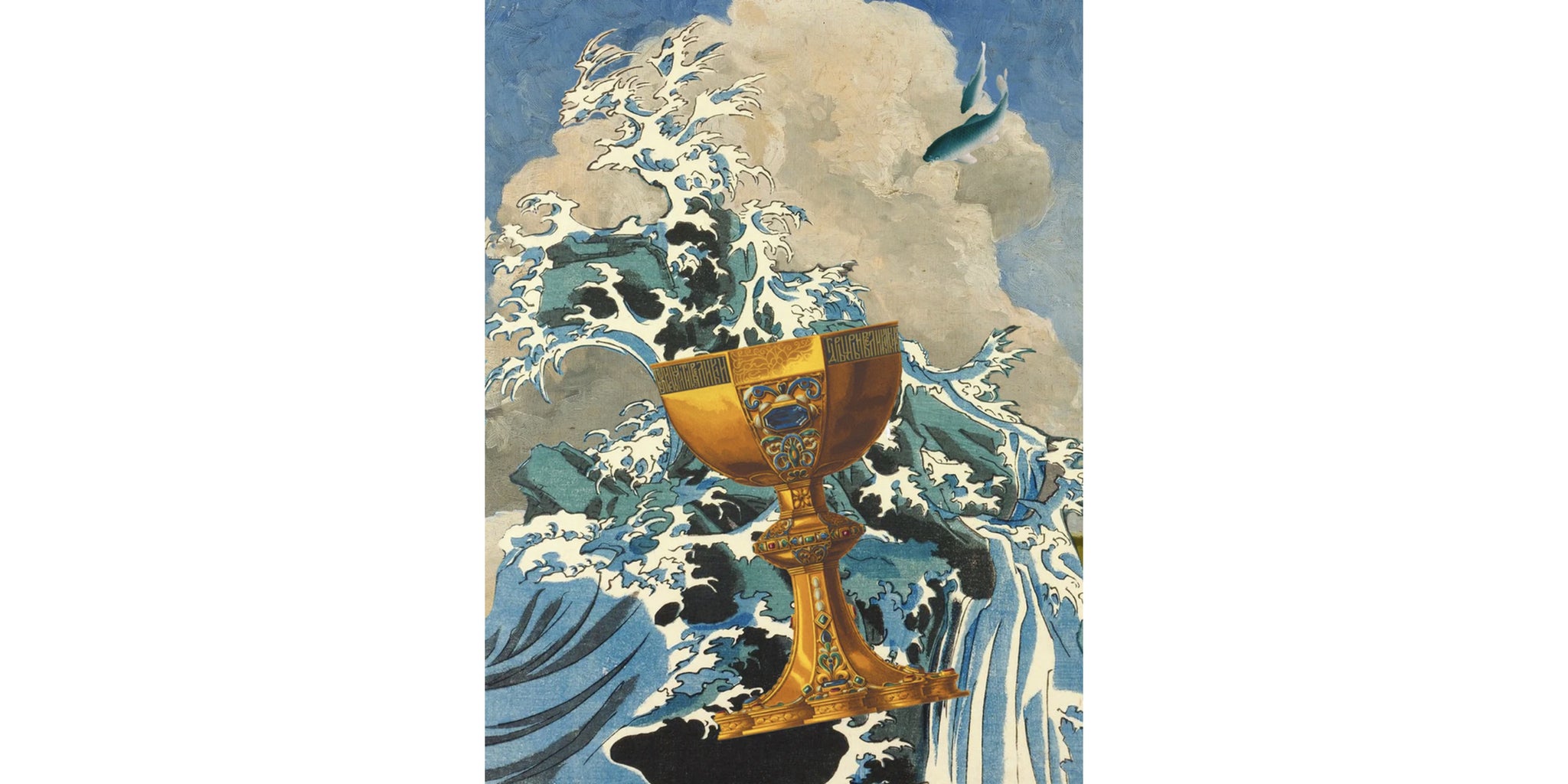 Ace of Cups Prayer Candle
Ace of Cups Prayer Candle by Snakes For Hair
Based on the card from the Minor Arcana of the Tarot, the Ace of Cups signifies a new energy in your emotional, social or spiritual life. Welcome new beginnings in projects or relationships (including romantic love, friendships, or creative relationships), or a renewal of energy in matters  that are already underway.

The chalice stands for the vessel of your subconscious, while the ocean wave is your intuition and emotions. The sea behind is the collective human spirit.

Made with 100% soy wax and lightly-scented with blackcurrant, absinthe and patchouli.

MAISON 10 has chosen to support 10 charities. Please review our list selection and simply tell us which one of the 10 charities you would like to choose at checkout. MAISON 10 will make a 10% donation of the retail cost to your selected charity.