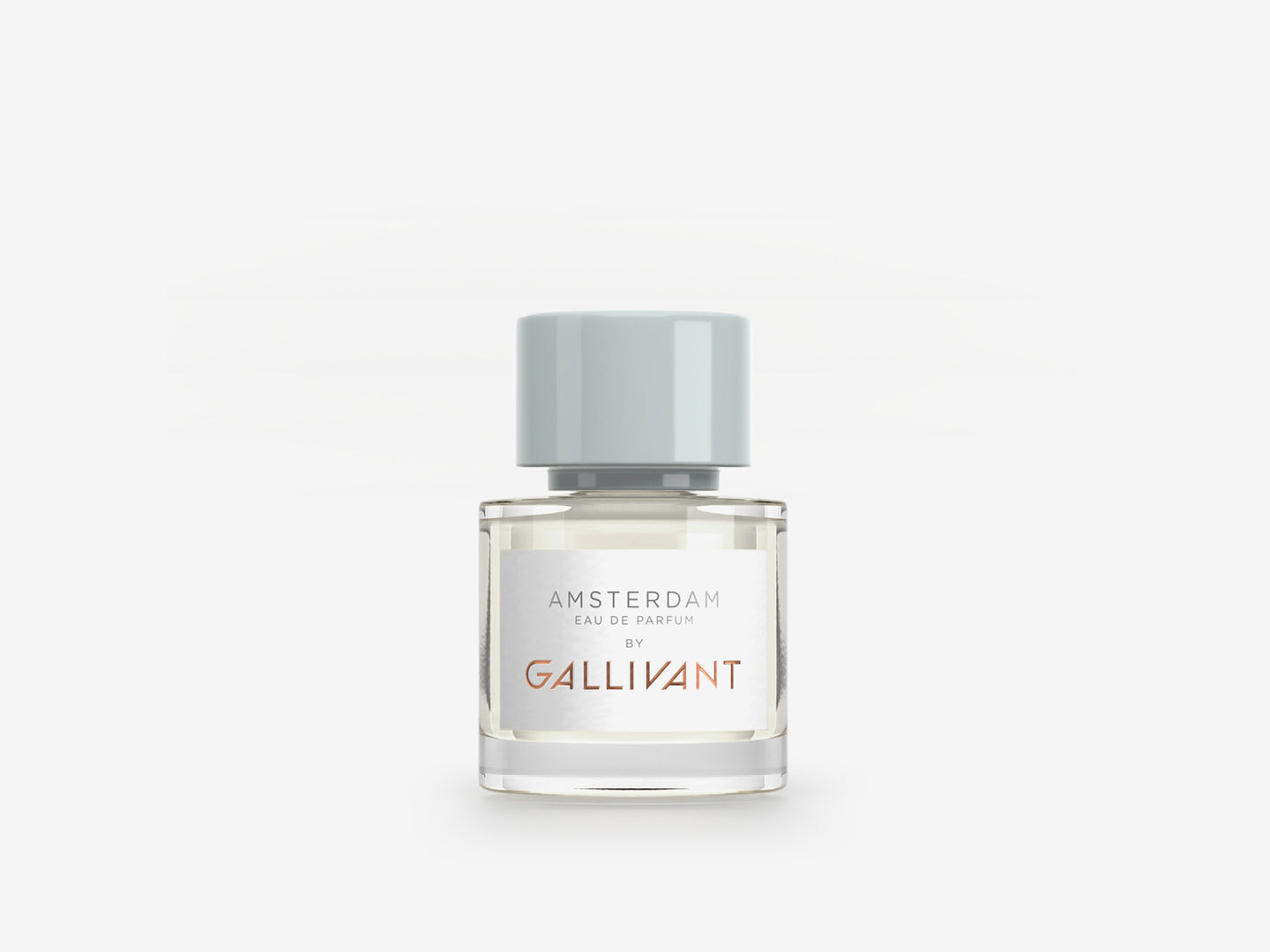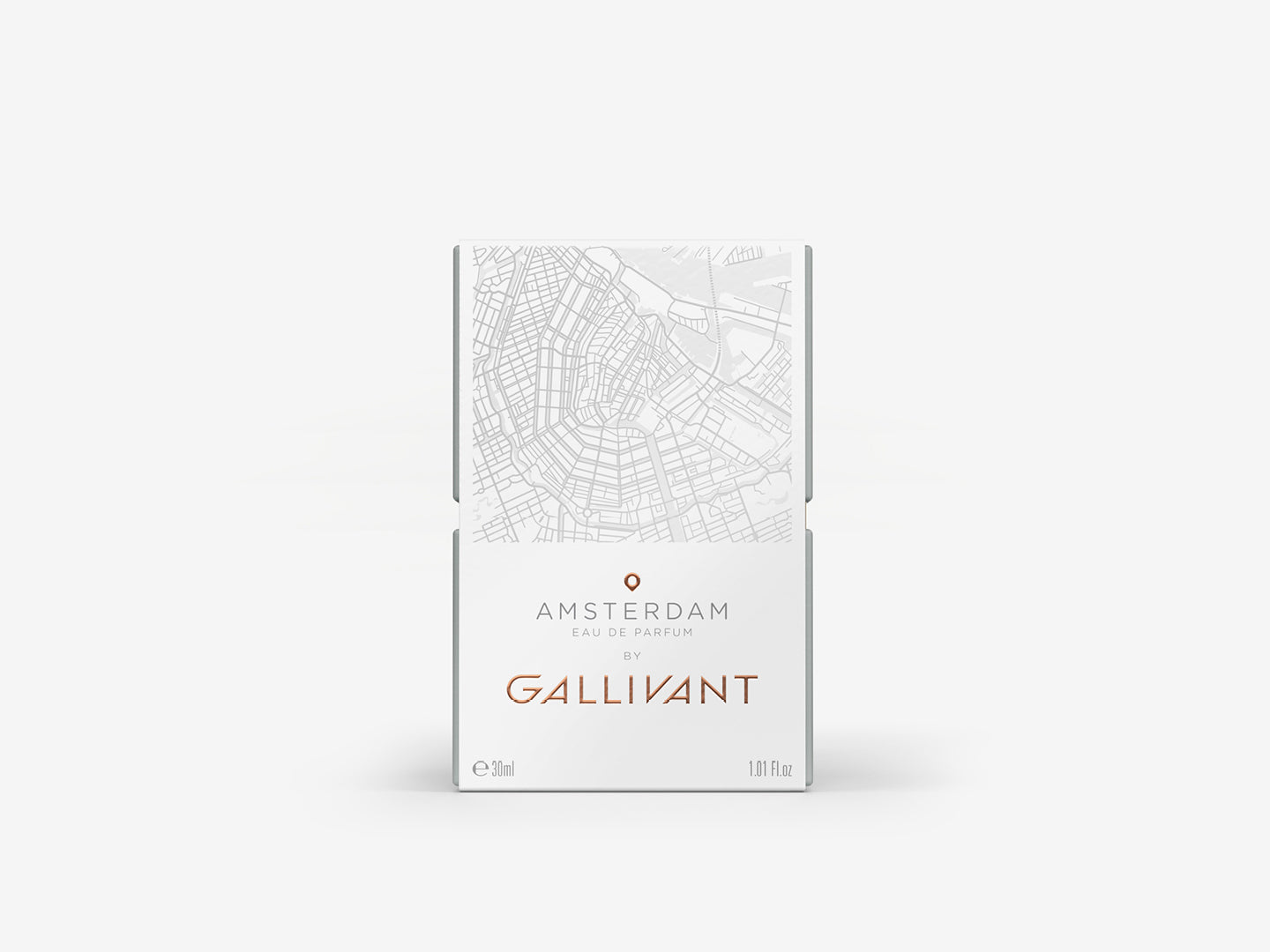 Amsterdam
Gallivant's Amsterdam fragrance is genre-defying floral, spicy, woody – the conceptual imagining of a black tulip.
The freedom of cycling past the former spice warehouses of the Warmoesstraat to a canalside apartment on Prinsengracht on the elegant south side of the city. Wind in your hair.
Now we're inside. It's getting dark. It's gezellig. That quintessential ingredient of good Amsterdam living – it's cosy. Warm. Flowers in the window. Cake and feeling indulged. Beautifully made wooden furniture. Dark hues on the walls.
Notes: A spicy aromatic head of elemi, schinus molle CO2 extract, Szechuan pepper and saffron. The floral heart contains tulip and rose. And a base of cedarwood, musks, sandalwood and amber.
Weight: 30 ml
MAISON 10 has chosen to support 9 charities. A 10th charity has been selected by Gallivant and it is the Heartbeat Charity. If you like, simply tell us which one of these 10 charities you would like to choose at checkout. MAISON 10 will make a 10% donation of the retail cost to your selected charity.