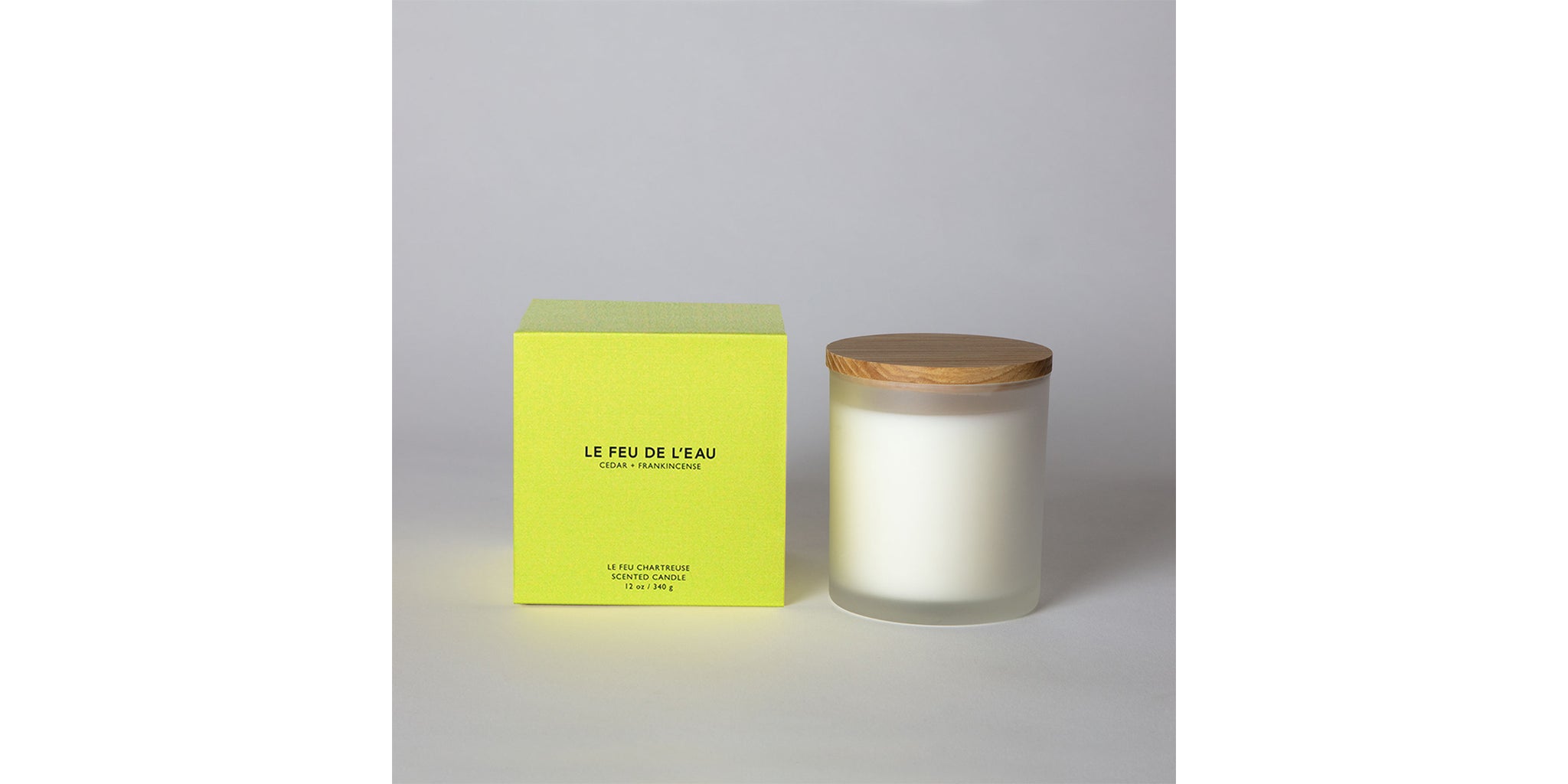 Cedar + Frankincense
Cedar + Frankincese by Le Feu De L'eau
Notes: Cedar, sandalwood, frankincense

The scent + color palette is inspired by our candle LE FEU CHARTREUSE from our Artisanal candle line. The box is wrapped in a unique linen-textured paper and cello wrapped. Every candle is hand poured in a glass vessel and we use lead-free cotton wicks. Each container is filled with a soy wax blend. The estimated burn is 65 hours.
Soy wax filling, natural fragrance
Weight: 12 oz
Made in USA
MAISON 10 has chosen to support 9 charities. A 10th charity has been selected by Le Feu de L'eau and it is the International Rescue Committee. If you like, simply tell us which one of these 10 charities you would like to choose at checkout. MAISON 10 will make a 10% donation of the retail cost to your selected charity.