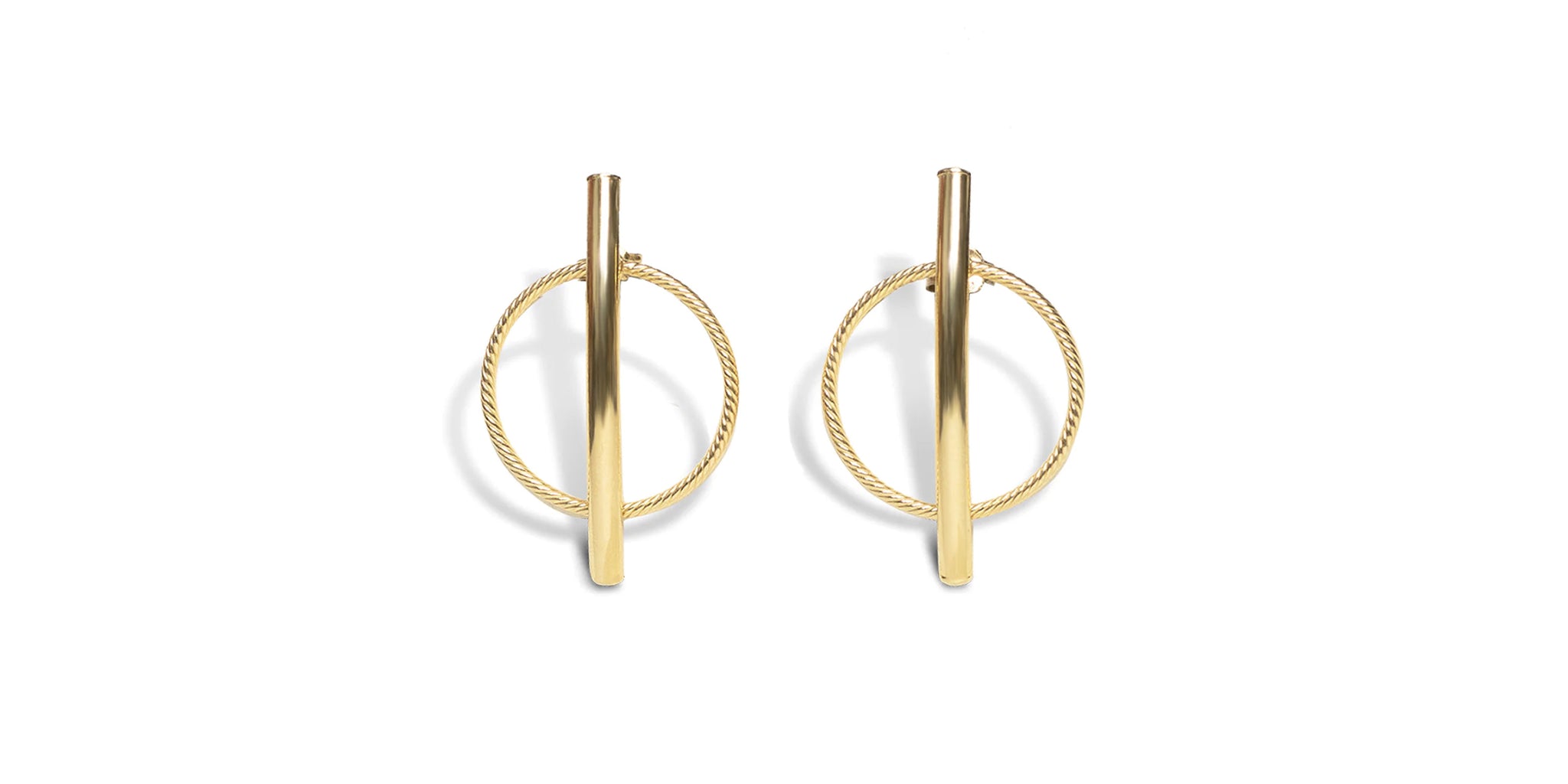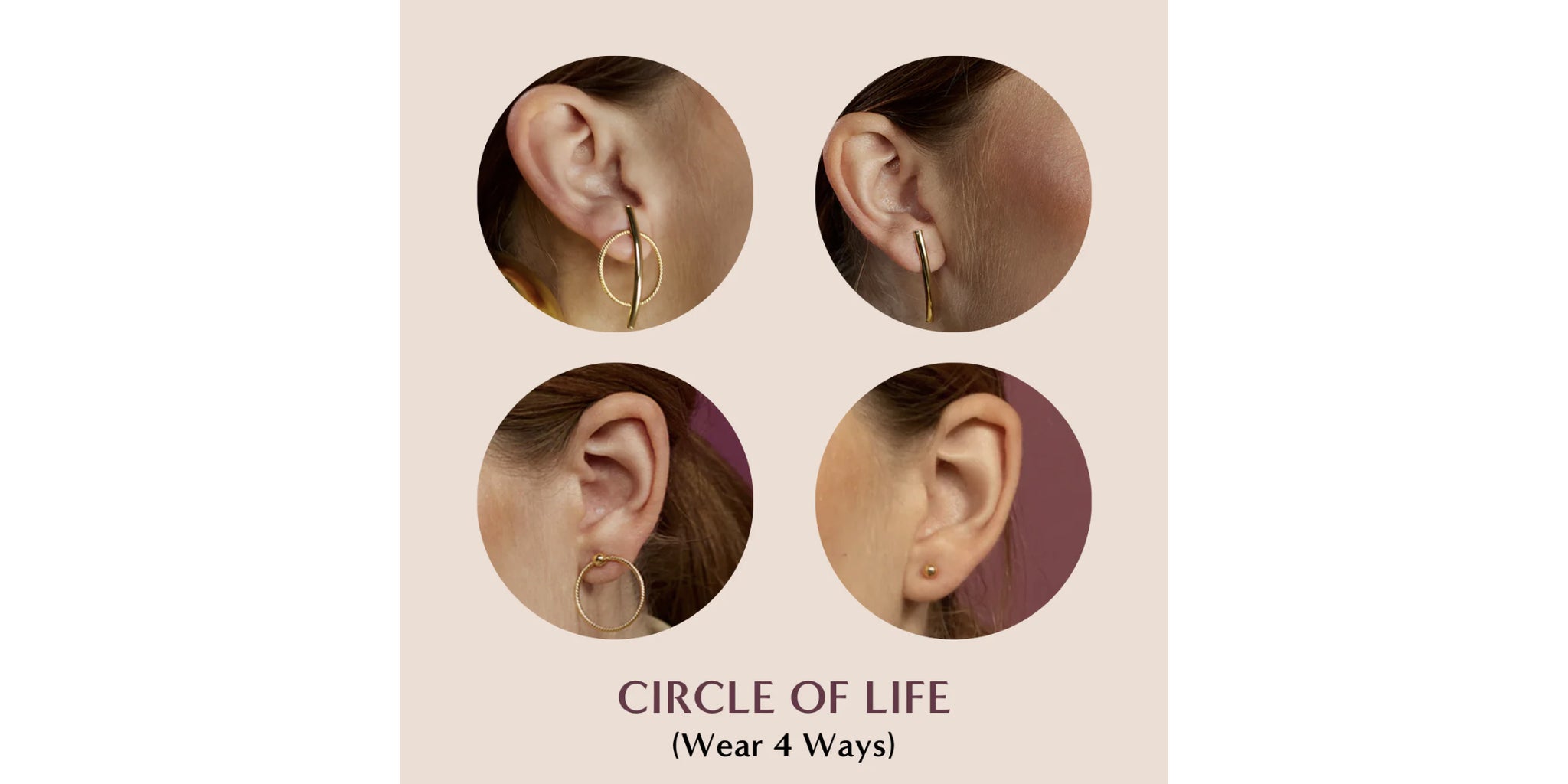 Circle of Life Earrings
Circle Of Life (wear 4 ways) - 14K Solid Gold

Comes with a pair of 14K round twisted tube, curve bar earrings and studs.

Style the set, in multiple ways you fancy, to suit different occasions.

Curve bar earrings with the round twisted tube earrings
1. The curve bar alone
2. Studs with the round twisted tube
3. Studs alone
4. Get creative and style different elements from the set with any of our other products or with your own pieces too

We want you to have something for every mood by mixing and matching with a single set! We want to leave you spoilt for choice, all while using a single set and saving your hard-earned bucks. Now that's what we call a win-win.
MAISON 10 has chosen to support 10 charities. Please review our list selection and simply tell us which one of the 10 charities you would like to choose at checkout. MAISON 10 will make a 10% donation of the retail cost to your selected charity.