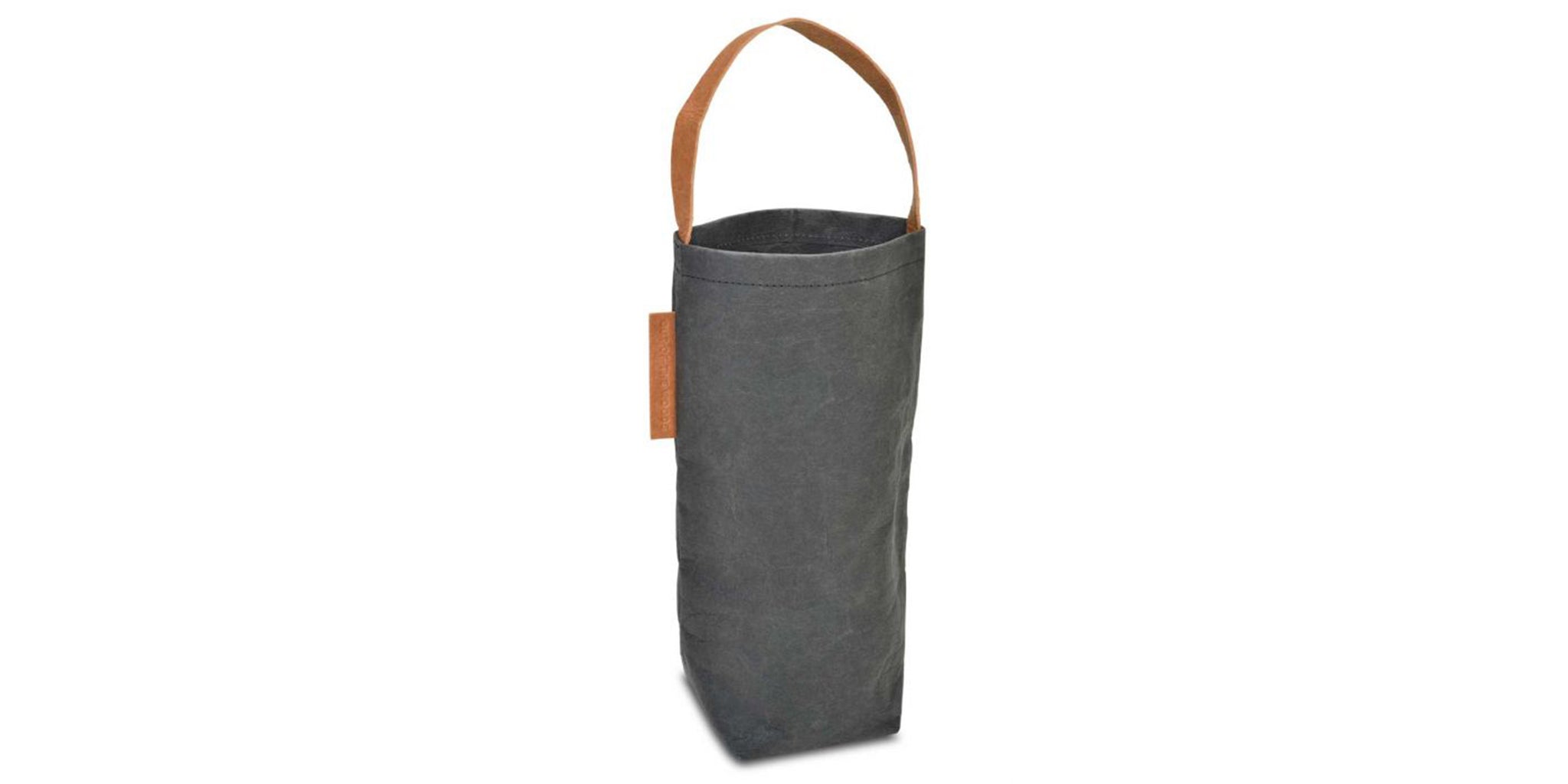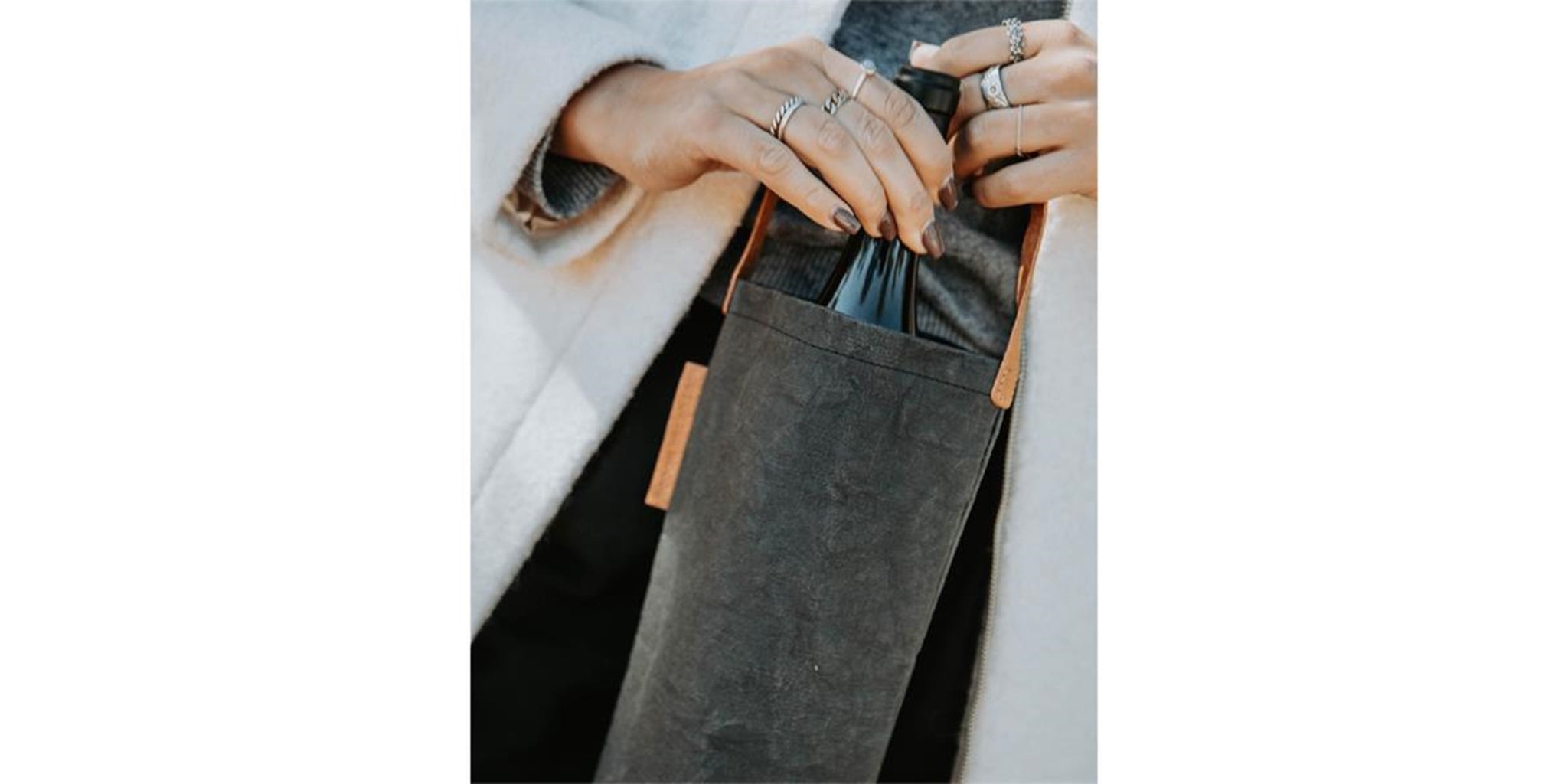 Connoisseur Wine Tote
Sophisticated in its design simplicity, the Connoisseur Wine bag is an ideal, reusable choice of gift for any oenophile. Made with Supernatural Paper™ making this bag strong, washable, replenishable, non-flammable, vegan, animal-free, lightweight, and sustainable.

Care for your bag: Hand wash in warm water with a mild detergent or soap.

Dimensions: 10.79" x 3.50" x 3.50"
Made with materials that are kinder to our planet and specifically chosen for their sustainable qualities.
Handle: extra-thick Supernatural Paper™
Outer material: Supernatural Paper™

About OUT OF THE WOODS:

OUT OF THE WOODS is a symbol for change. Finding a better way with sustainable and ethical products. OUT OF THE WOODS is a message of hope. Allowing nature to give us the answers. OUT OF THE WOODS is making a difference. Respecting our planet's resources and listening to its warnings. Making a start down the right path. OUT OF THE WOODS is just the beginning.
MAISON 10 has chosen to support 10 charities. Please review our list selection and simply tell us which one of the 10 charities you would like to choose at checkout. MAISON 10 will make a 10% donation of the retail cost to your selected charity.