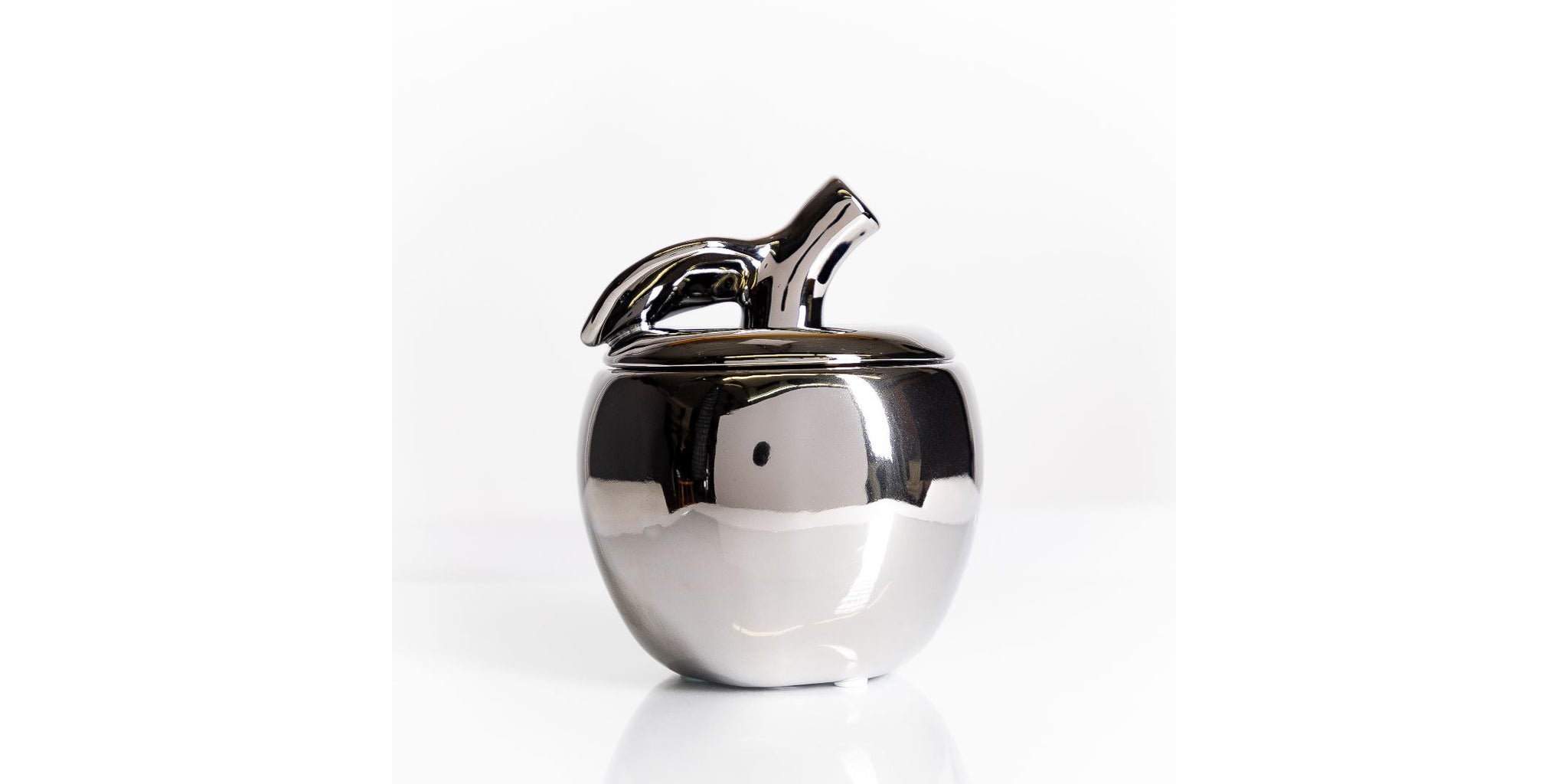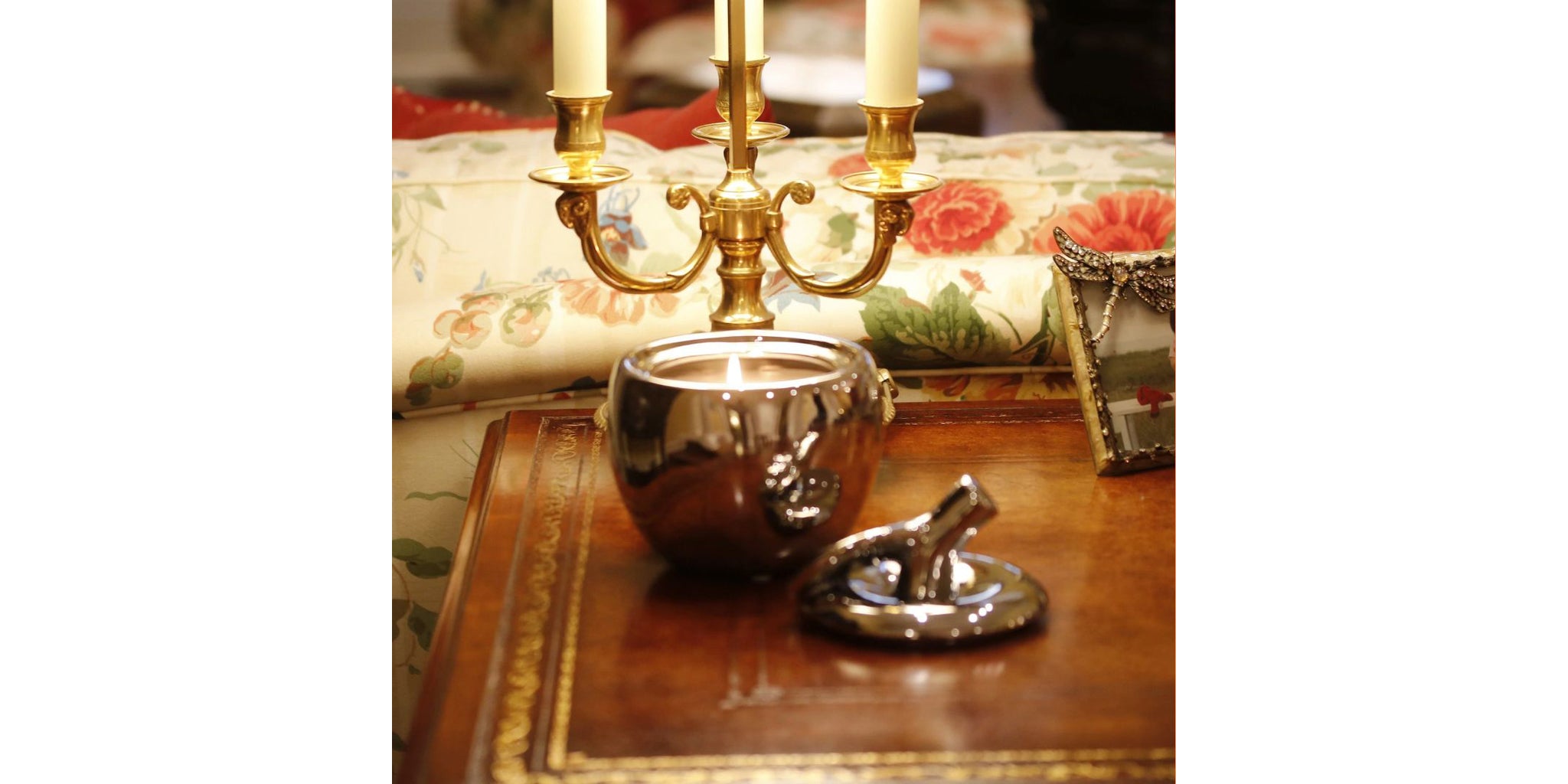 Malus Apple - Silver
Made of ceramic, this Malus scented candle is hand filled with a proprietary soy wax blend, all-natural0p; essential oils fragranced by Swiss perfume house Givaudan and cotton wicks that offer a clean burn. A bold scented candle made to be put on display as a statement piece that offers aromatherapy.

Candle Burn Time: 180-220 hours
Wax Weight: 20oz / 550 g
Vessel Size: 7.5" X 5.5" X 5.5"

MAISON 10 has chosen to support 10 charities. Please review our list selection and simply tell us which one of the 10 charities you would like to choose at checkout. MAISON 10 will make a 10% donation of the retail cost to your selected charity.