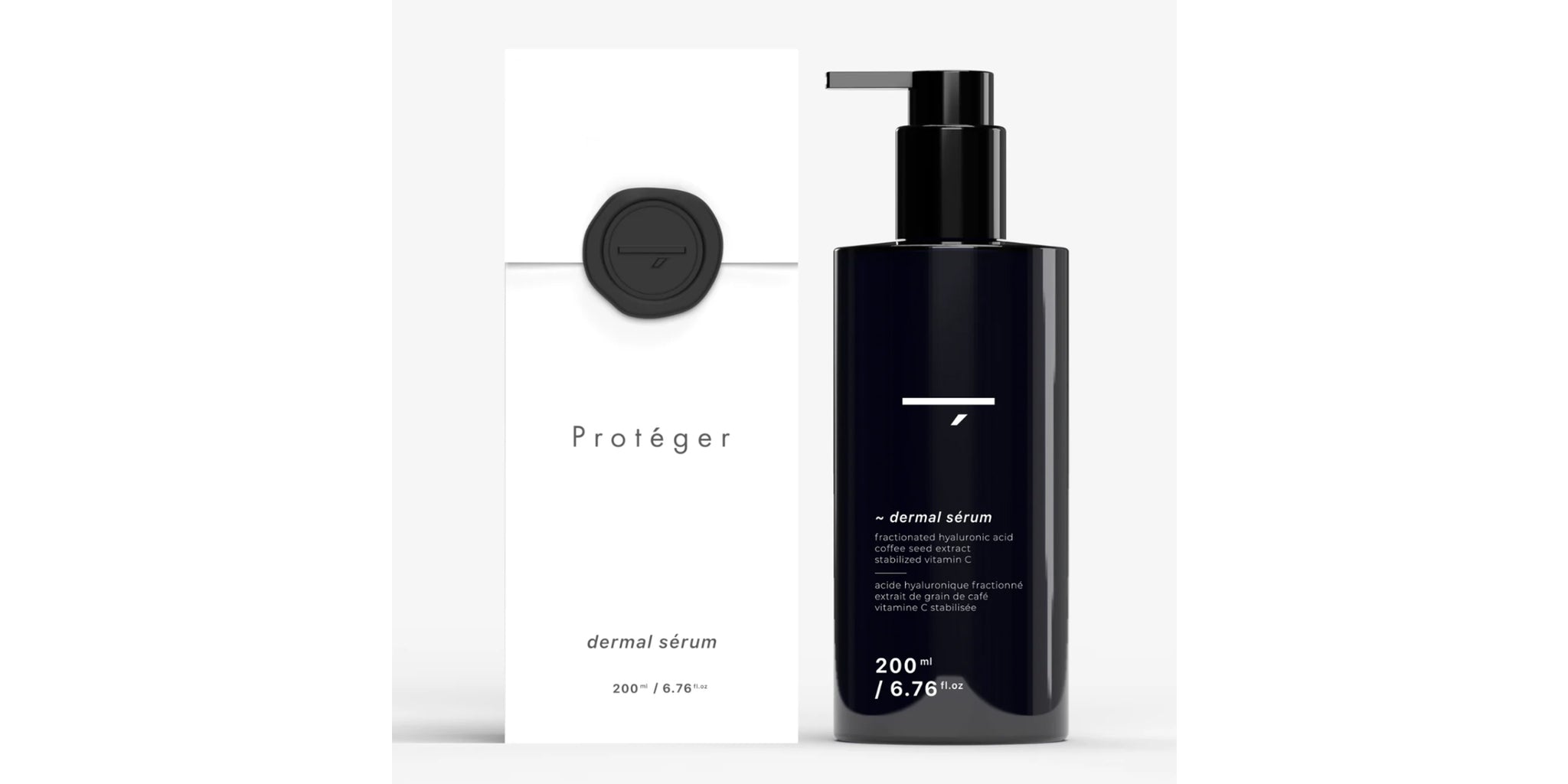 Dermal Face + Body Serum
Dermal Face + Body Serum by Protéger

Keep your skin glowing head-to-toe at home (200ml).

This featherweight face and body serum delivers the same powerful results of prestige facial serums from your face down to your feet. Breathable and non-greasy, this custom formula evens tone, improves texture and leaves the skin radiant, bouncy, and fortified, with a smooth satin finish. 

Key Ingredients

brightens + smooths (20% stabilized vitamin C)
plumps + hydrates (multiweight hyaluronic acid)
awakens + calms (organic coffee seed extract)
soothes + heals (organic aloe leaf juice)

 *3% of profits are donated to ALS research 

ingredients:
(INCI): Aloe Barbadensis Leaf Juice*, Coffea Arabica (Coffee) Seed Extract*, Propanediol, Glycerin, Sodium Hyaluronate, Ascorbyl Glucoside, Xanthan Gum, Benzyl Alcohol, Salicylic Acid, Sorbic Acid, Potassium Sorbate, Tocopherol (Vitamin E).
*Ingredients from Organic Farming

Apply thin layer to face and body post-shower before any products. If you have dry skin or live in an arid climate, consider applying lotion or oil AFTER Dermal Sérum to seal in the hydration for maximum benefits.

Dermal Sérum is pH optimized at 5 - 5.5. In the words of dermatologist Dr. David Colbert, this pH level is considered "epidermal heaven".

MAISON 10 has chosen to support 10 charities. Please review our list selection and simply tell us which one of the 10 charities you would like to choose at checkout. MAISON 10 will make a 10% donation of the retail cost to your selected charity.