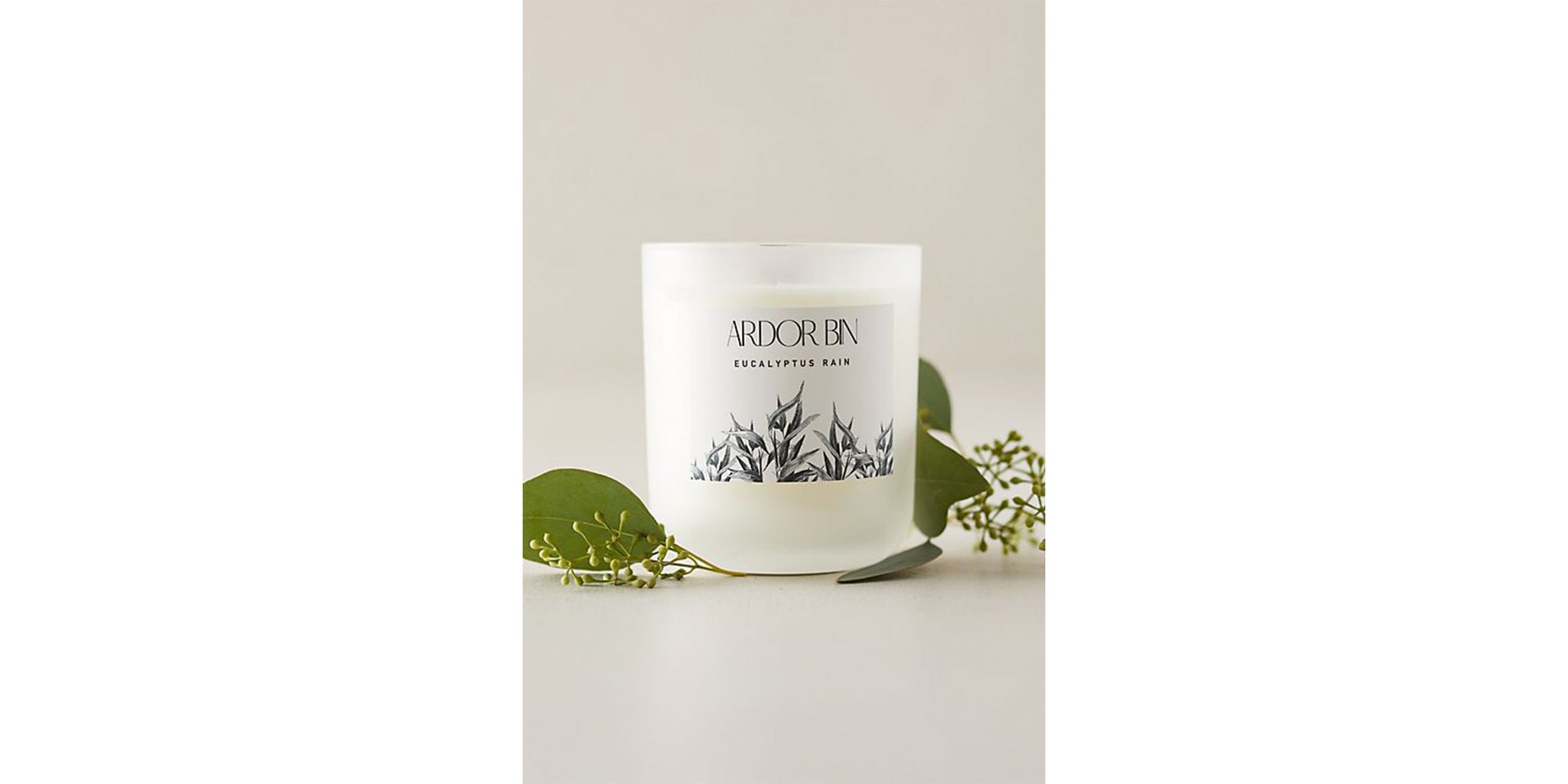 Eucalyptus Rain
Our Eucalyptus Rain wood wick candle fragrance is designed to de-stress and rejuvenate with essential oils of eucalyptus, peppermint, patchouli, cedar, sage, and fir needle. Eucalyptus Rain is perfect for unwinding and promoting stillness and tranquility.

Coconut and soy wax candle with FSC certified wood wick in a matte frosted recyclable ceramic vessel. Burn Time is roughly 80-90 hours.

Our wood wick candle fragrances are certified cruelty-free, and free of harmful parabens, phthalates, dyes, and airborne heavy metals. Made with pure essential oils and fine fragrance.
12 oz. candle with 80-90 hours burn time.
Ardor Bin is a luxury candle brand founded by Latrice Littleton. The brand's candles are made of the highest quality of all-natural coconut/soy wax blend and sustainable wood wicks, hand-poured in Los Angeles, CA. The collection is inspired by the scents of nature and will add a touch of warmth and tranquility to any living space.
MAISON 10 has chosen to support 10 charities. Please review our list selection and simply tell us which one of the 10 charities you would like to choose at checkout. MAISON 10 will make a 10% donation of the retail cost to your selected charity.