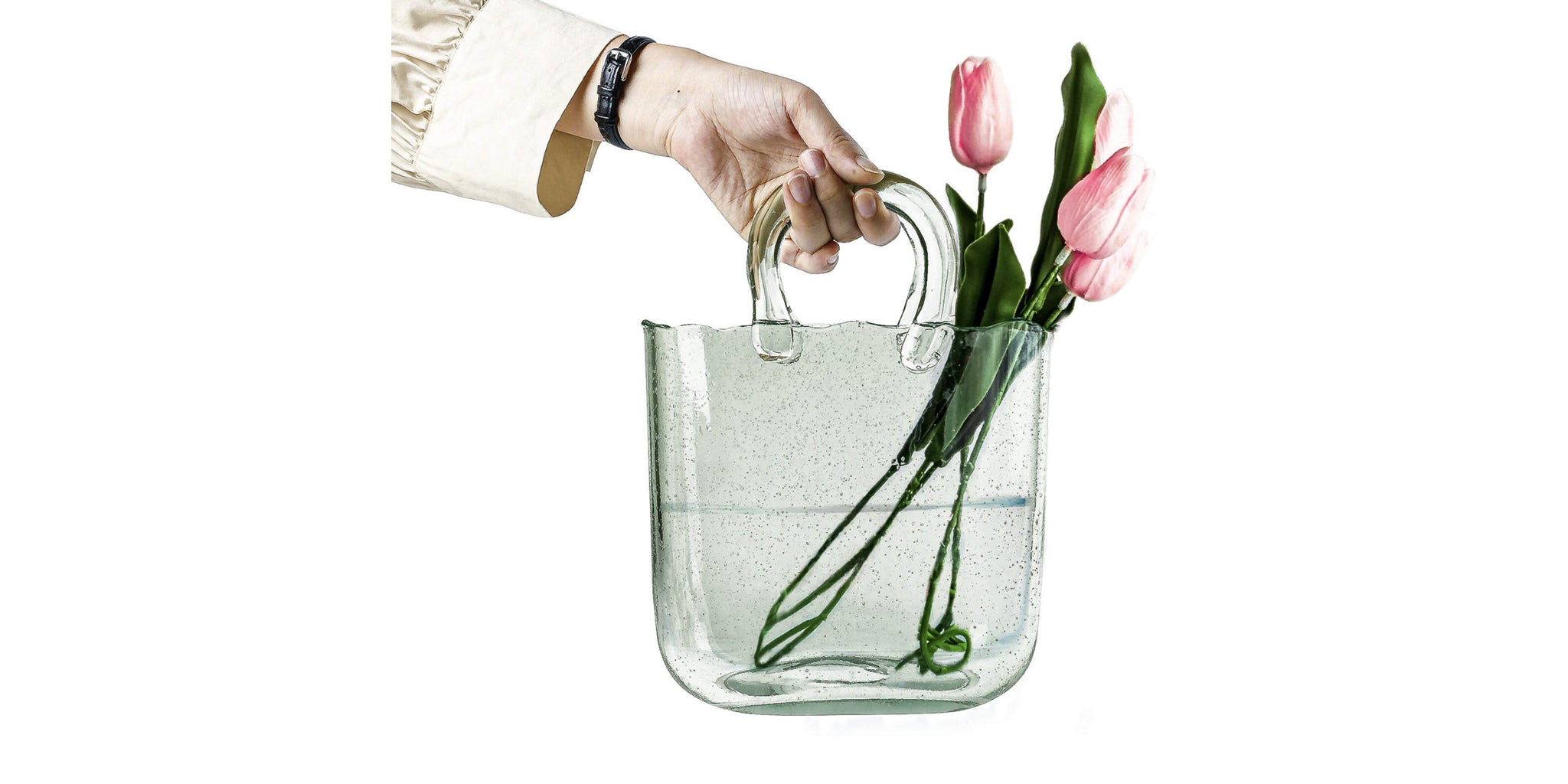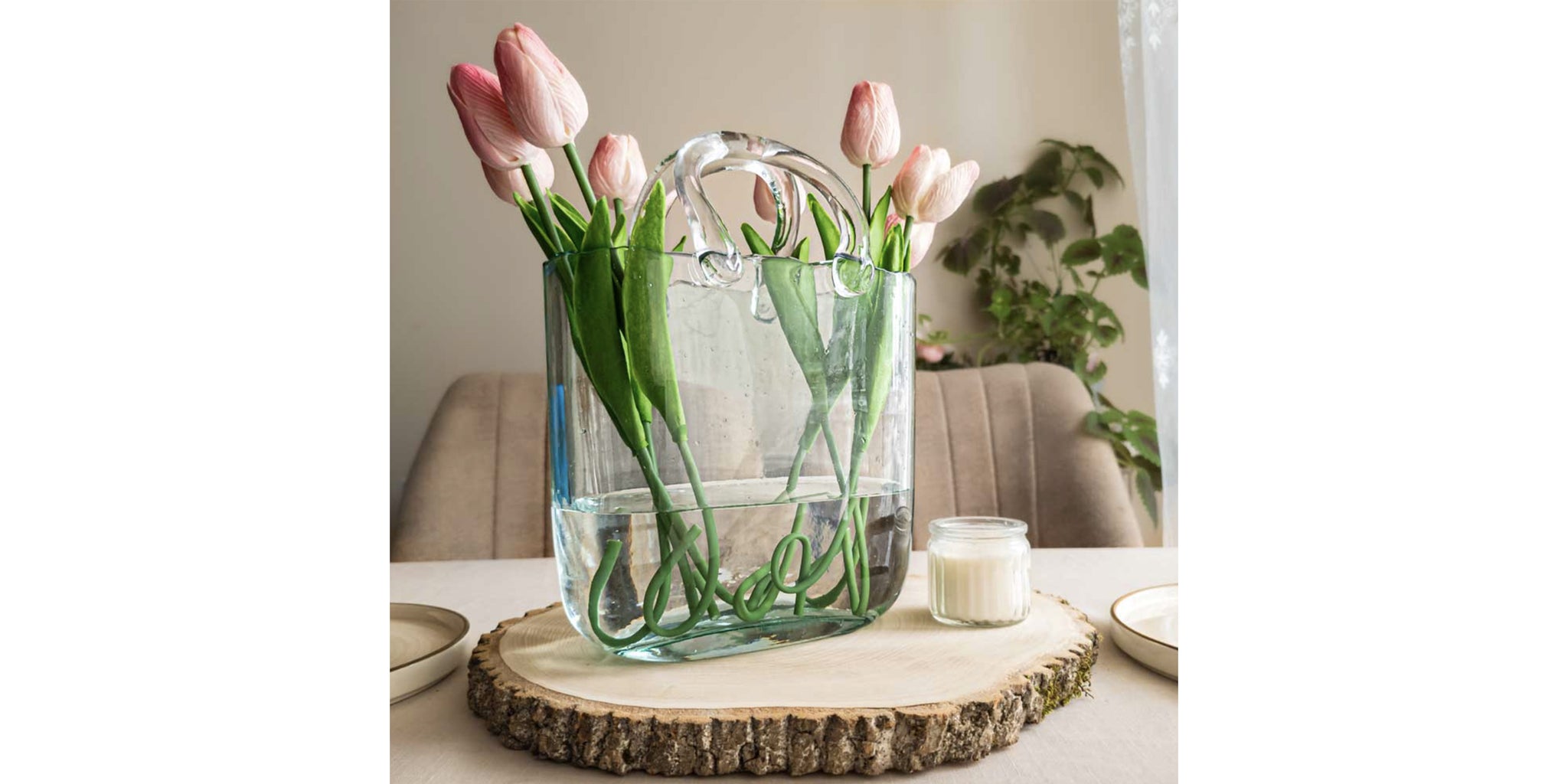 Glass Bag Vase
Make A Statement - Give Your Home A Distinct Look With This Unique Flower Vase Showcasing Your Plants. Accentuate The Beauty Of Your Flowers - Unlike Plastic, Ceramic Or Metal, This Glass Bag Vase Shows Off The Entire Flower.

Curate An Elegant Atmosphere - A Bouquet Of Flowers In This Bag Shaped Vase Will Brighten Up The Dining Room Table, Kitchen Counter Or Entryway.
Coordinate With Sophistication - No Matter The Color Scheme Or Furniture Style Of Your Space, These Decorative Vases Tie It All Together.

A Work Of Art -This Handmade Vase Is Artfully Handcrafted In Durable, Transparent Glass.

Place It Anywhere:
This vase is purse-shaped, which means you can carry it like a purse! The durable glass handles are safe to hold as you move your vase to the perfect spot.

Elegance With A Twist:
Whether it's the focal point or the accent piece, this purse-shaped vase gives any room a certain extra something. Its hand blown glass form sets it apart from other vases, a testament to your good taste.
MAISON 10 has chosen to support 10 charities. Please review our list selection and simply tell us which one of the 10 charities you would like to choose at checkout. MAISON 10 will make a 10% donation of the retail cost to your selected charity.