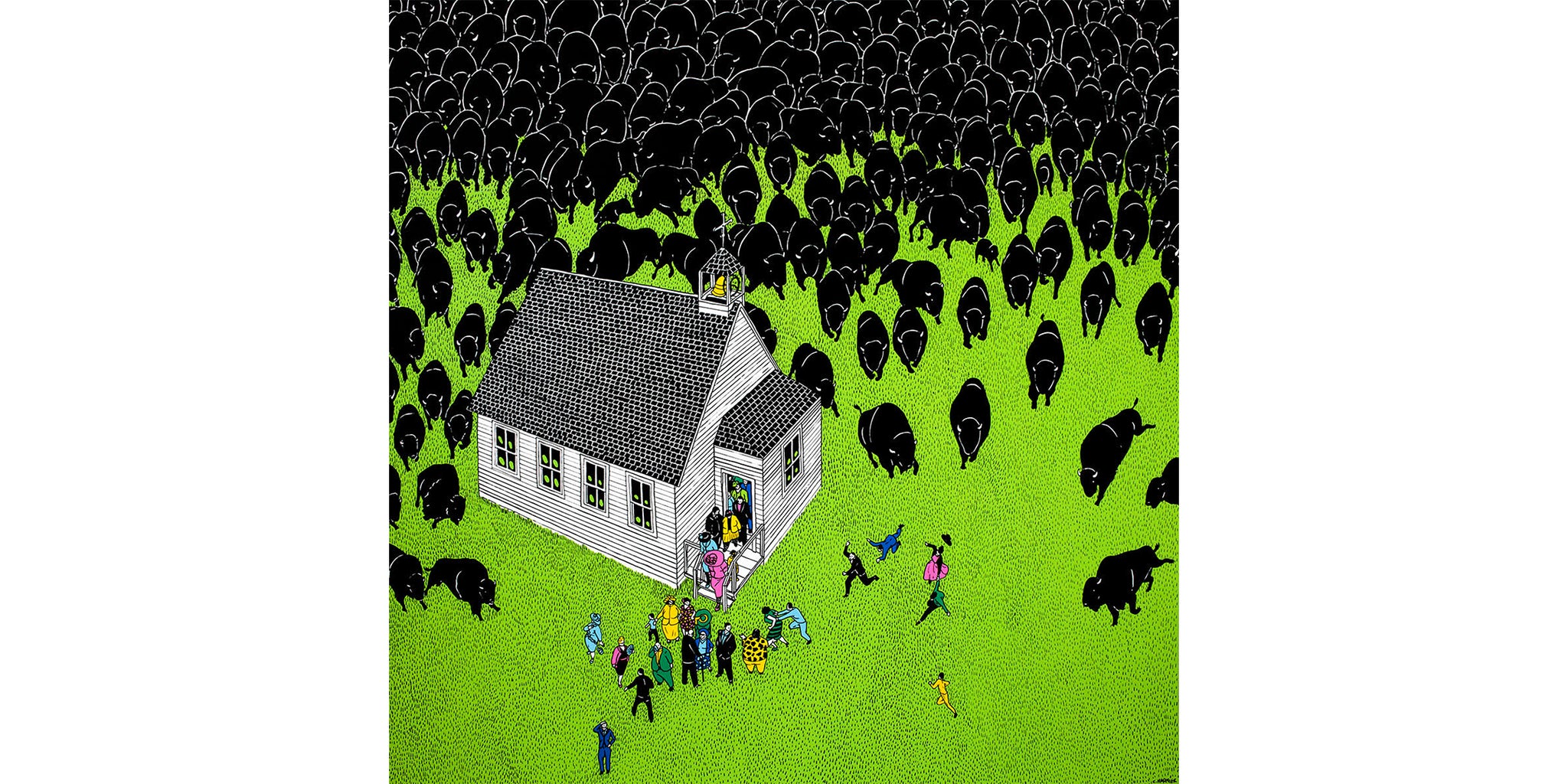 I will fear no evil (Psalm 23:4)
I Will Fear No Evil (Psalm 23:4)

Chris Marmier

Ink and Acrylic on MDF Board 
31.5 x 31.5 inches / 80 x 80 cm
2023


About I Will Fear No Evil (Psalm 23:4):
I'm not against religion but I'm also not a fan of extremely religious people who I see as a threat. But I also love portraying them in my paintings as only humans with the same fears and feeling as anybody else.

About Chris Marmier:
As soon as Chris Marmier could hold a pen, he started drawing and has never stopped. Born in a bi-cultural family that travels throughout the world, he's always observed, reproduced and reinterpreted the little details of a constantly changing environment. 
After studying visual communication in Paris, he has worked in advertising agencies as art director. Currently based in Amsterdam, he is a freelance graphic designer and illustrator. The sides of his notebooks have always been filled with little figures that later expanded into a first exhibition. Armed with ink and acrylic paint, he expresses his own vision of our world(s). 
MAISON 10 has chosen to support 10 charities. Please review our list selection and simply tell us which one of the 10 charities you would like to choose at checkout. MAISON 10 will make a 10% donation of the retail cost to your selected charity.