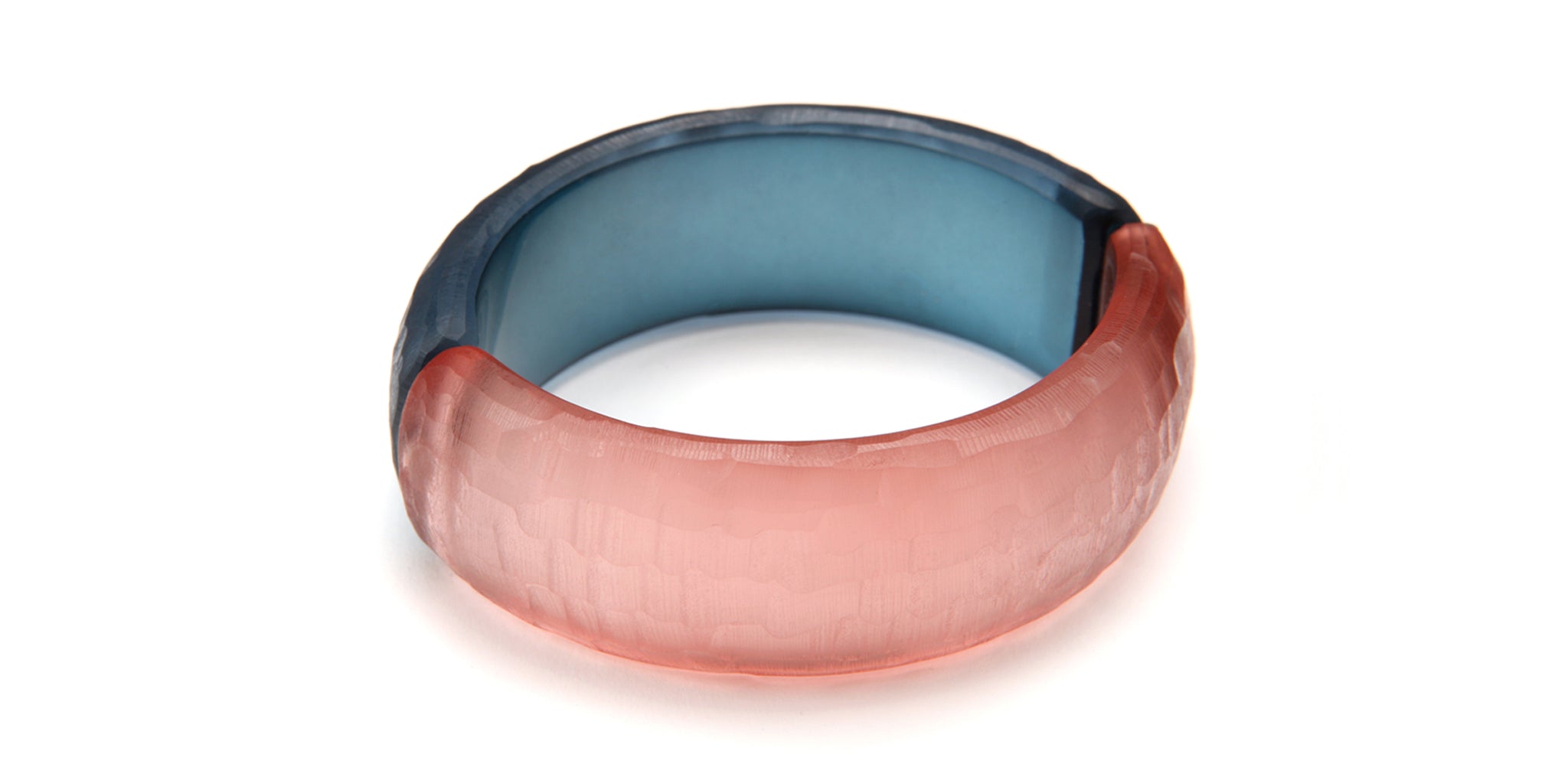 Ice Gemini Bracelet - carnation
Ice Gemini Bracelet - carnation  |  Pono by Joan Goodman

Modern, vintage and two-toned...this cuff is a classic Gemini! 
Specifications
Italian Resin 
25mm height
55mm x 65mm opening
50 grams
brass hinge & magnetic closure
Made in Italy
Available in other colors: Kauai and Maui and Orchid and Storm
MAISON 10 has chosen to support 10 charities. Please review our list selection and simply tell us which one of the 10 charities you would like to choose at checkout. MAISON 10 will make a 10% donation of the retail cost to your selected charity.