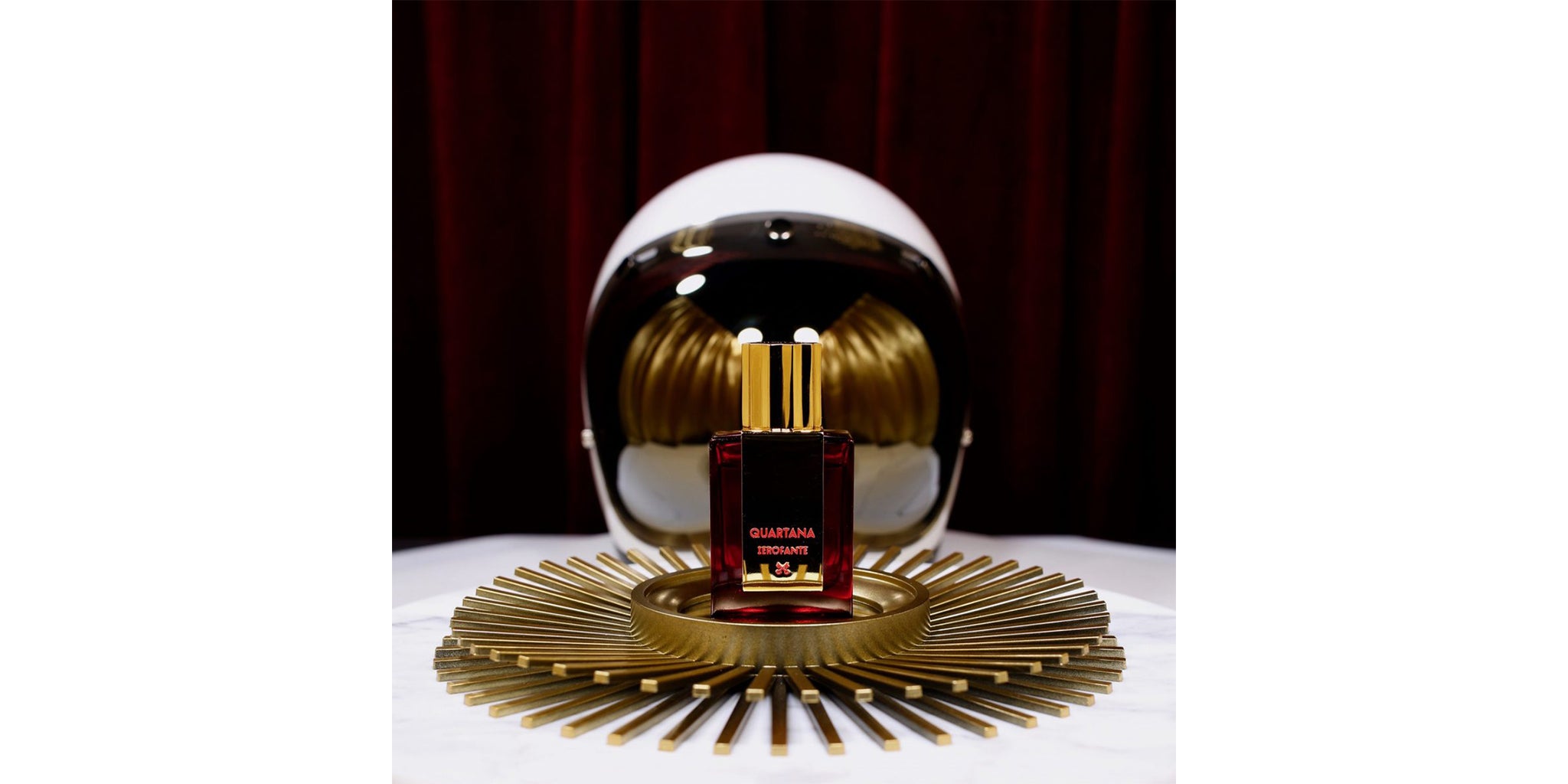 Ierofante
THE HIEROPHANT & THE ELEUSINIAN MYSTERIES

I•ero•fante
⁠
Italian via late Latin from Greek hierophantēs, ⁠

from hieros 'sacred' + phainein 'reveal'⁠

The Eleusinian Mysteries of ancient Greece, the oldest of their kind, were celebrated annually for at least a thousand years, until 329 CE. The festival started in early September in Eleusis, a town 14 miles from Athens, and was known as the most mysterious of the ancient Greek world.

The major multi-day rites of the Mysteries were closely related to the myth of Demeter and her daughter Persephone. The sacred story of their bitter separation and joyful reunion served as catalysts for the spiritual enlightenment of the initiates and the rituals intended to evoke an overwhelming and ineffable experience.

The Eleusinian priests who guarded the sanctity of the mysteries were called hierophants, and they knew how to induce a feeling of awe in the initiates.

Accords: Suede, Gasoline Accord, Nutmeg, Styrax Pyrogene, Smoky Leather, Golden Amber, Cashmeran, Vetiver

Perfumer: Luca Maffei

Classification: Smoky, Amber, Leather, Gourmand

This perfume is certified VEGAN.
MAISON 10 has chosen to support 10 charities. Please review our list selection and simply tell us which one of the 10 charities you would like to choose at checkout. MAISON 10 will make a 10% donation of the retail cost to your selected charity.