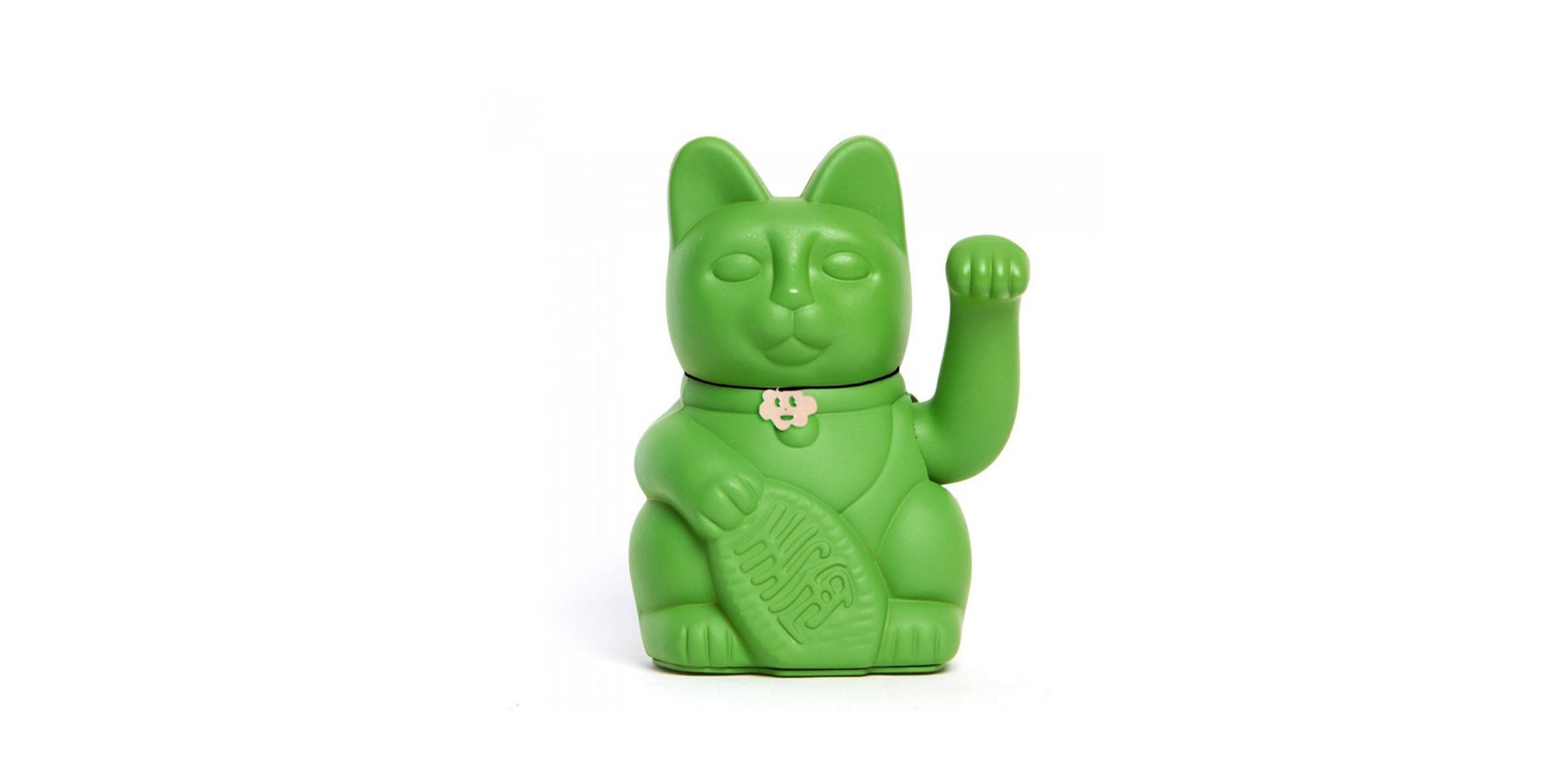 Lucky Cats - Hulk Green
Luckycat, fortune cat or Manekineko of Diminutive Sky Green Hulk
Diminutive Sky Luckycat is a fun, colorful and cheerful interpretation of the classic Chinese lucky cat or maneki-neko.
Don't forget to place it facing the entrance or door to attract luck.
Also available in other colors: 
Bubblegum Pink and Gold and Silver and Red and Black and more.
DIMENSIONS: 12x9x18cm
MATERIAL: Plastic and collar with metal part
BATTERIES: The lucky cat needs 1.5V AA batteries to move its paw. It must be constantly moving and facing the door to attract luck. If, for any reason, you want to turn the cat off, you have to remove the battery.
MAISON 10 has chosen to support 10 charities. Please review our list selection and simply tell us which one of the 10 charities you would like to choose at checkout. MAISON 10 will make a 10% donation of the retail cost to your selected charity.