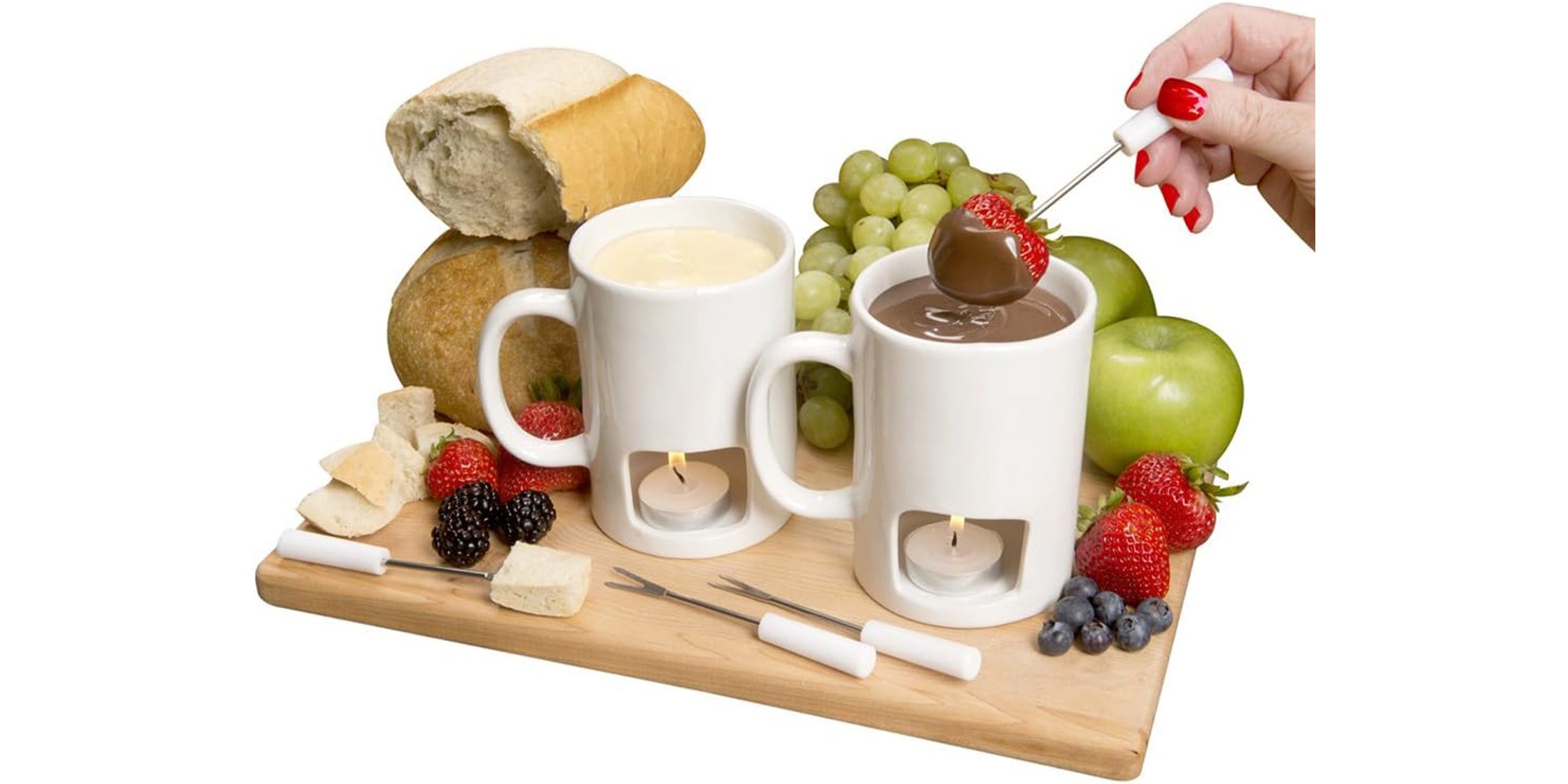 Mini Fondue Set
This set of 2 personal fondue mugs comes with 4 forks and 8 tealight candles. Each mug features a special compartment to hold a fondue tealight to keep your fondue at the right temperature. Whether you choose cheese or chocolate, our fondue mug set for 2 is sure to melt your heart and that of your sweetheart! Ideal for romantic meals, Valentine's Day, anniversaries or birthdays. Makes a perfect gift.
Easy to Use:
Melt cheese in your fondue mug for dipping bread or veggies. Or choose chocolate fondue to enjoy with fruit, cookies or marshmallows. Use these personal fondue pots to keep butter melted for seafood dinners or syrup for pancake brunches or make-your-own hot fudge sundae nights. The possibilities are endless! Order a few sets for gatherings.
Durable:
Sleek ceramic personal fondue mugs feature a clean, minimalistic shape and are available in your choice of classic white or black to complement any table setting. Nothing to plug in, no large pot to clean. 8 tealight candles are included. They are easily replaced with any tealight for years of use.
Dishwasher Safe:
Each fondue mug measures approximately 4.75 Inches in Height x 3.5 Inches in Diameter. Each mini fondue pot - whether used for cheese fondue or as a chocolate fondue pot - holds approximately 6 oz. of liquids