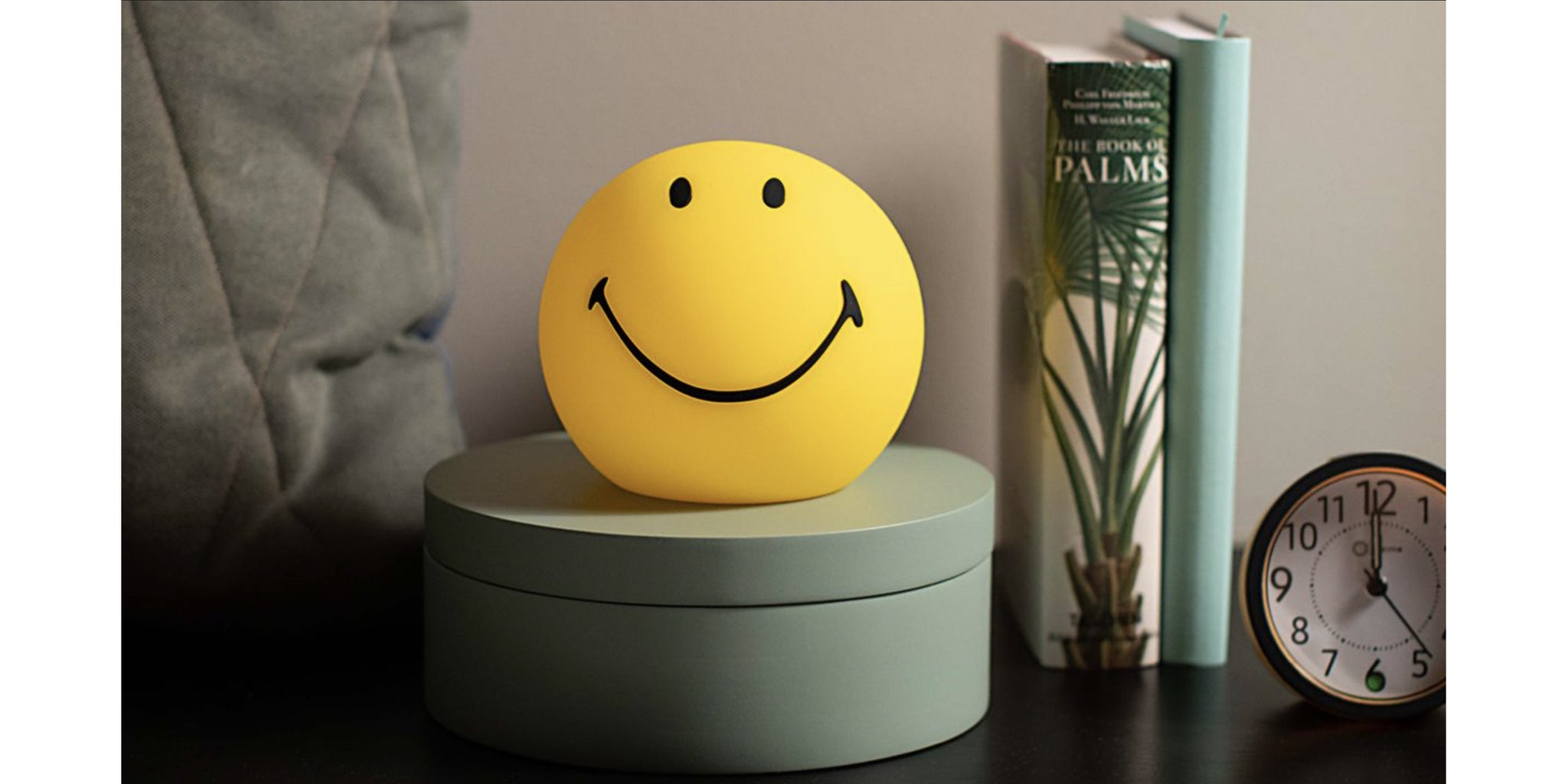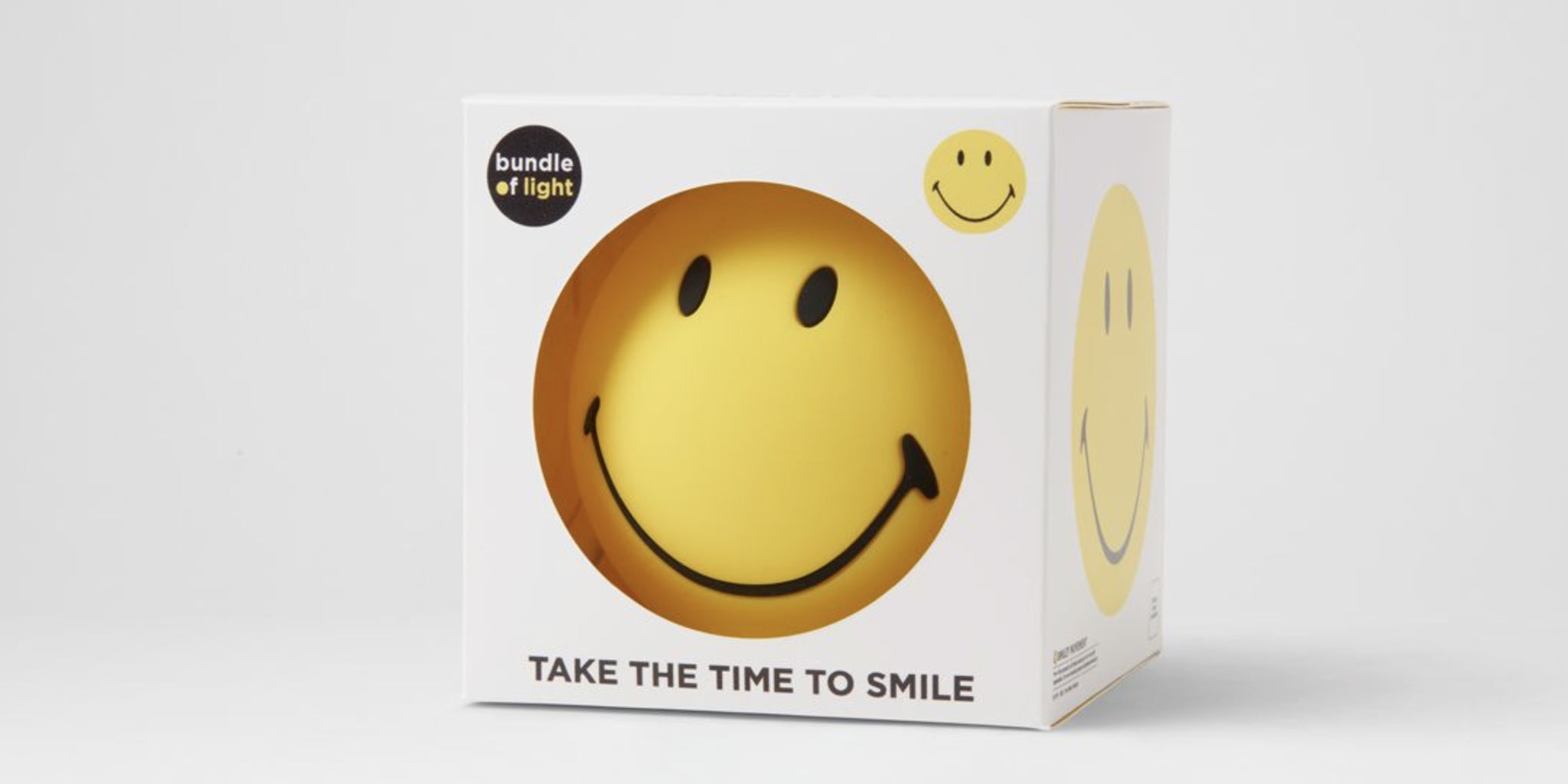 Mini Smiley LED Light
Mini Smiley LED Light by memobottle
This mini-light in the shape of Smiley® comes with something nice to say; take the time to smile! He's made of soft silicone and has a battery-powered LED lamp.


 On/off switch located on the bottom.

 The light will automatically switch off after 15 minutes.

 CR2032 cell battery included.

OUR BUNDLE OF LIGHT

This series of collectibles consist of little bundles of joy, each created to help you create little moments of light. Collect them for a happy display on your shelves or gift them to friends you cherish the most. Together we'll brighten the day, home and world.

Design icon - the Smiley® brand turns 50 this year!
Smiley® Bundle of Light
Color: Yellow
Dimmer: NA
Lamp: LED
Material: Soft Silicone, BPA-free
EAN8720165221714

MAISON 10 has chosen to support 10 charities. Please review our list selection and simply tell us which one of the 10 charities you would like to choose at checkout. MAISON 10 will make a 10% donation of the retail cost to your selected charity.