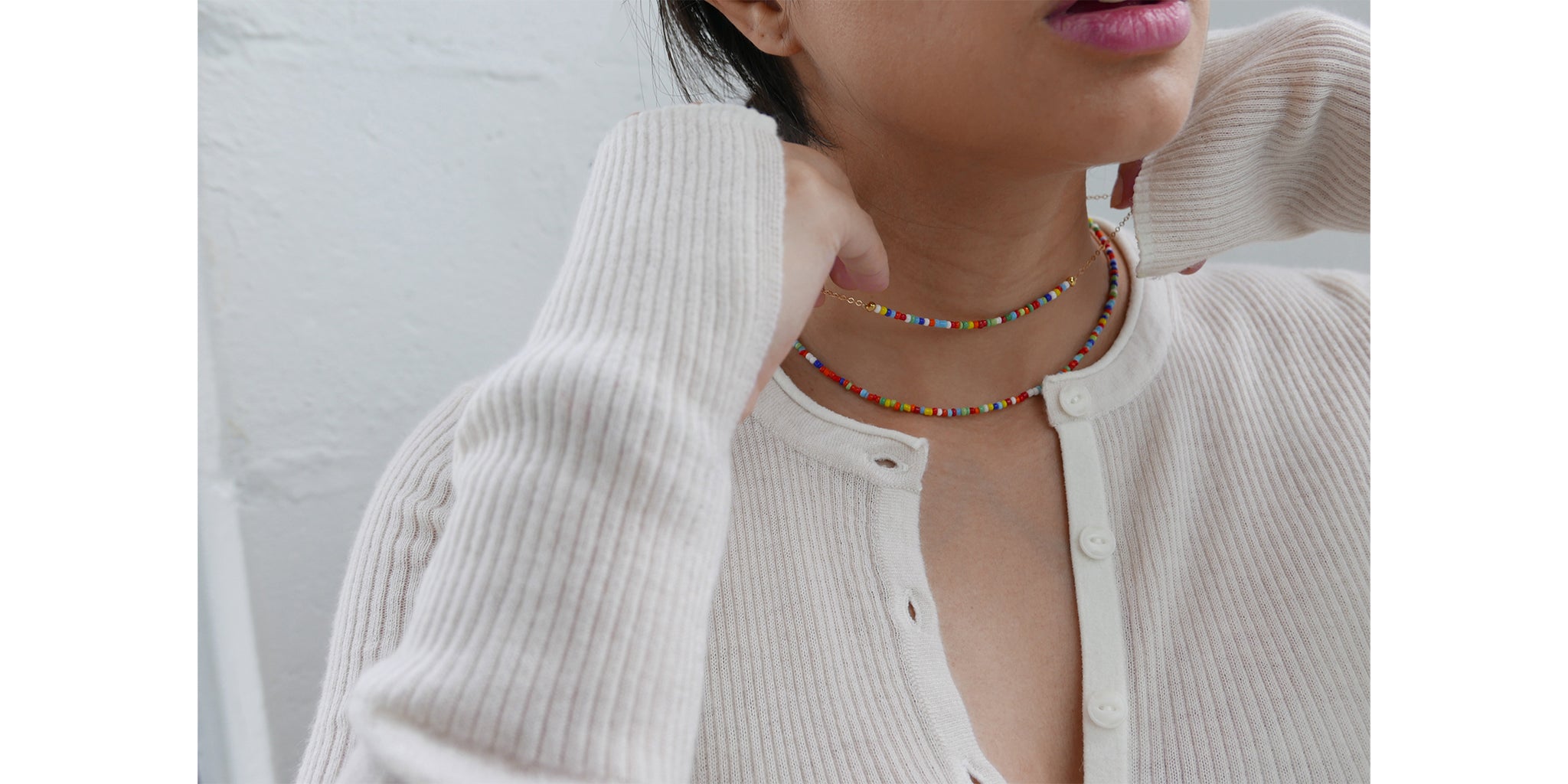 Nairobi Beaded Necklace
For the Color Collection, we chose to pair Gold jewelry with colorful beads that are sourced in Nairobi, Kenya in support of artisans in the local community.

Each color has a specific meaning and energy. As an example, yellow represents fertility, health and the sun's energy, red symbolizes love and bravery, orange denotes friendship and warmth.

The combination of the colors bring the wearer a wholesome energy as they move through and celebrate life.
Available in full beaded or half gold /half  beaded necklace.
MAISON 10 has chosen to support 10 charities. Please review our list selection and simply tell us which one of the 10 charities you would like to choose at checkout. MAISON 10 will make a 10% donation of the retail cost to your selected charity.