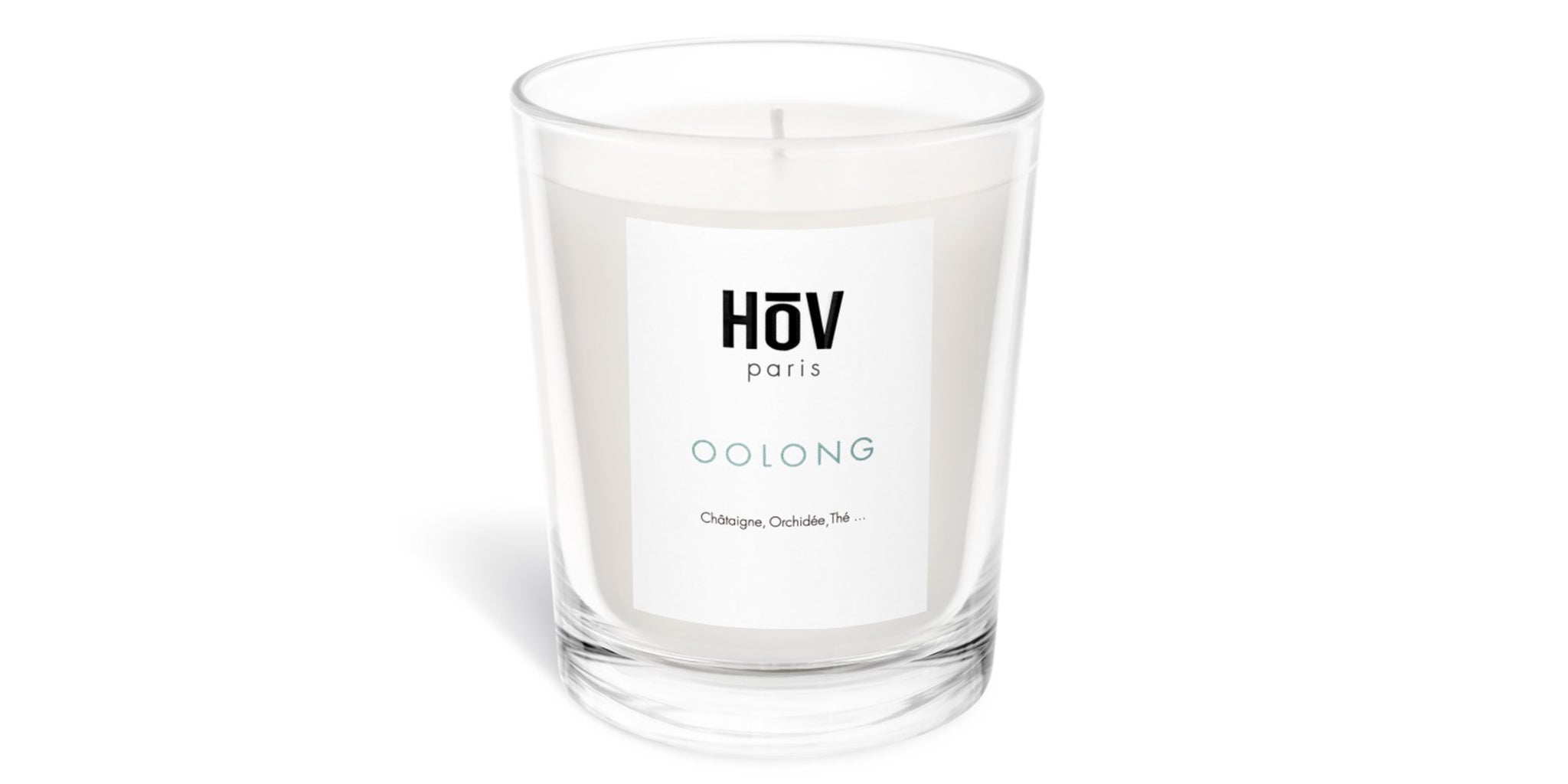 Oolong
SCENTED CANDLE OOLONG by HōV
6.6 oz - 50 hours

In the depths of the region of Fujian, at the foot of Mount Wuyi, engulfed in the thick haze of daybreak, we are awakened by light peeking through the sea of clouds. On the slopes of the mountain, thin, familiar silhouettes gather tealeaves, molding shapes of black dragons in their hands. The charcoal-grey chimera needed to shed its skin five times to ignite in a nest of embers, releasing its smoky, scorched aromas. Slow, yet powerful, it plunges into the Jiuqu Xi River and breaks down, breathing out its smell of warm chestnuts. In the twilight of its life, vanilla and amber scents of a divine orchid were born of the ashes of the fallen dragon.

Olfactive notes  :
Chestnut, Orchid, Tea ...
MAISON 10 has chosen to support 10 charities. Please review our list selection and simply tell us which one of the 10 charities you would like to choose at checkout. MAISON 10 will make a 10% donation of the retail cost to your selected charity.