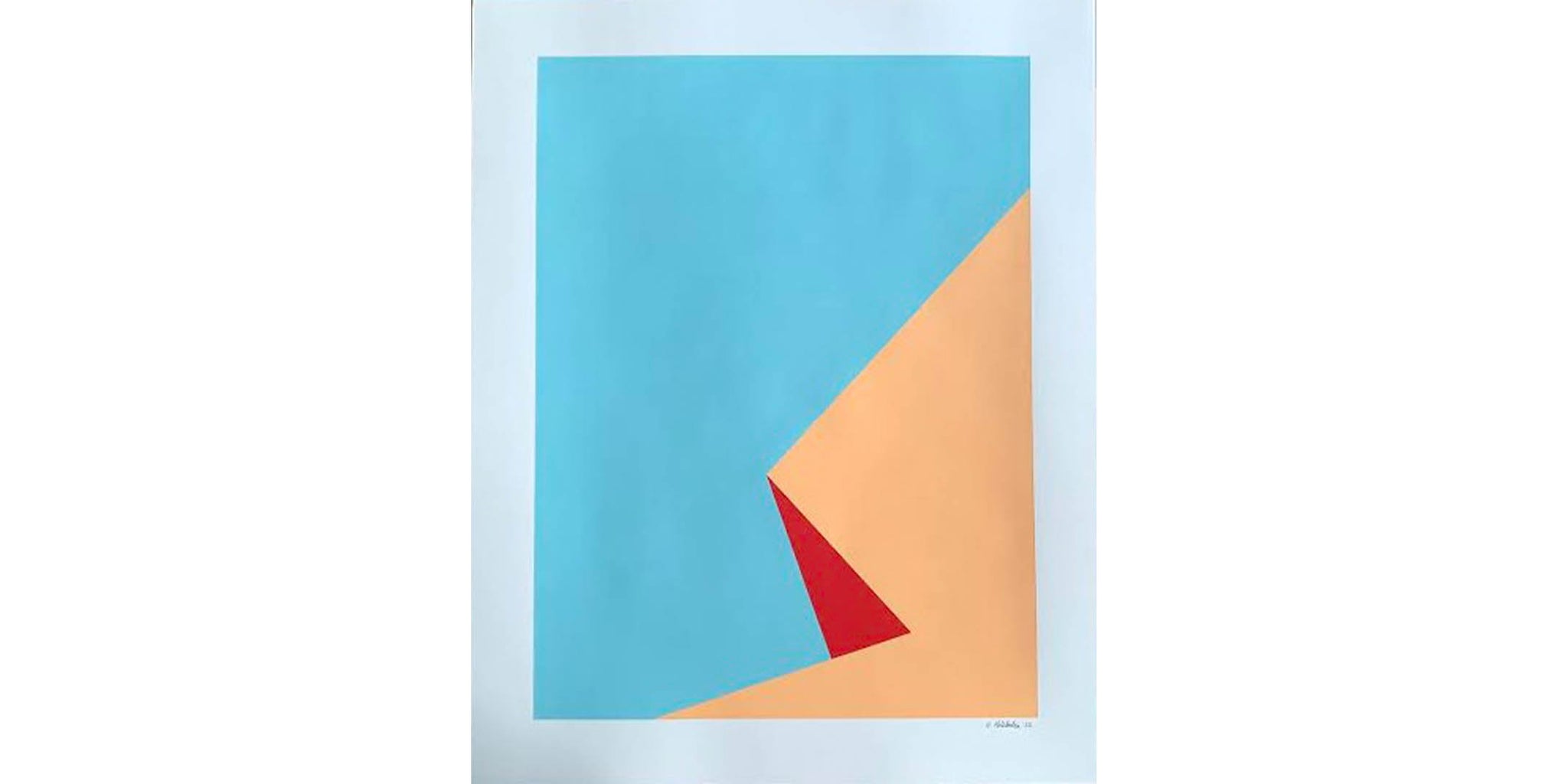 Overlook
Overlook

Holly McWhorter

Acrylic on canvas, Framed

19 x 24 inches

2022
About Holly McWhorter:
After many years of creating mostly photographic visual artwork, I began painting in the winter of 2020 and became a bit obsessed with it. I love the physical act of putting paint on a substrate, and my work explores the way the interaction of color and form can interact with a plane to evoke certain emotions—and perhaps even memories.

My latest work explores, as well, the way shades and tones of a color can suggest depth of field. This ties into my additional training as an interior architect, and my perspective drawing studies as part of that profession. I like the way a suggestion of three-dimensional space can work with or against color play to amplify the feeling a painting evokes.

My larger work has an additional layer of meaning. It can take some time to create a large field of flat color with a sharp edge, and the process becomes somewhat meditative in its repetition. The decision to spend the time on that process, rather than using a faster technique, brings to my attention the intentional simplicity of the compositions—since that simplicity is why the fields of a single color are so large.

This intentional focus on a slow process that results in something compositionally rather simple resonates deeply with part of my personal history: I was raised in the Quaker faith (not to be confused with the Amish), which while fully ingrained with mainstream society and technology, traditionally places an emphasis on simple living for the sake of being able to better notice the truly meaningful things in life.

In this way, the work becomes about—in addition to being about how color and composition interact to make us feel—patience, intentional simplicity, and committing to the process in order to get the desired result.

MAISON 10 has chosen to support 
10 charities
. Please review our list selection and simply tell us which one of the 10 charities you would like to choose at checkout. MAISON 10 will make a 10% donation of the retail cost to your selected charity.