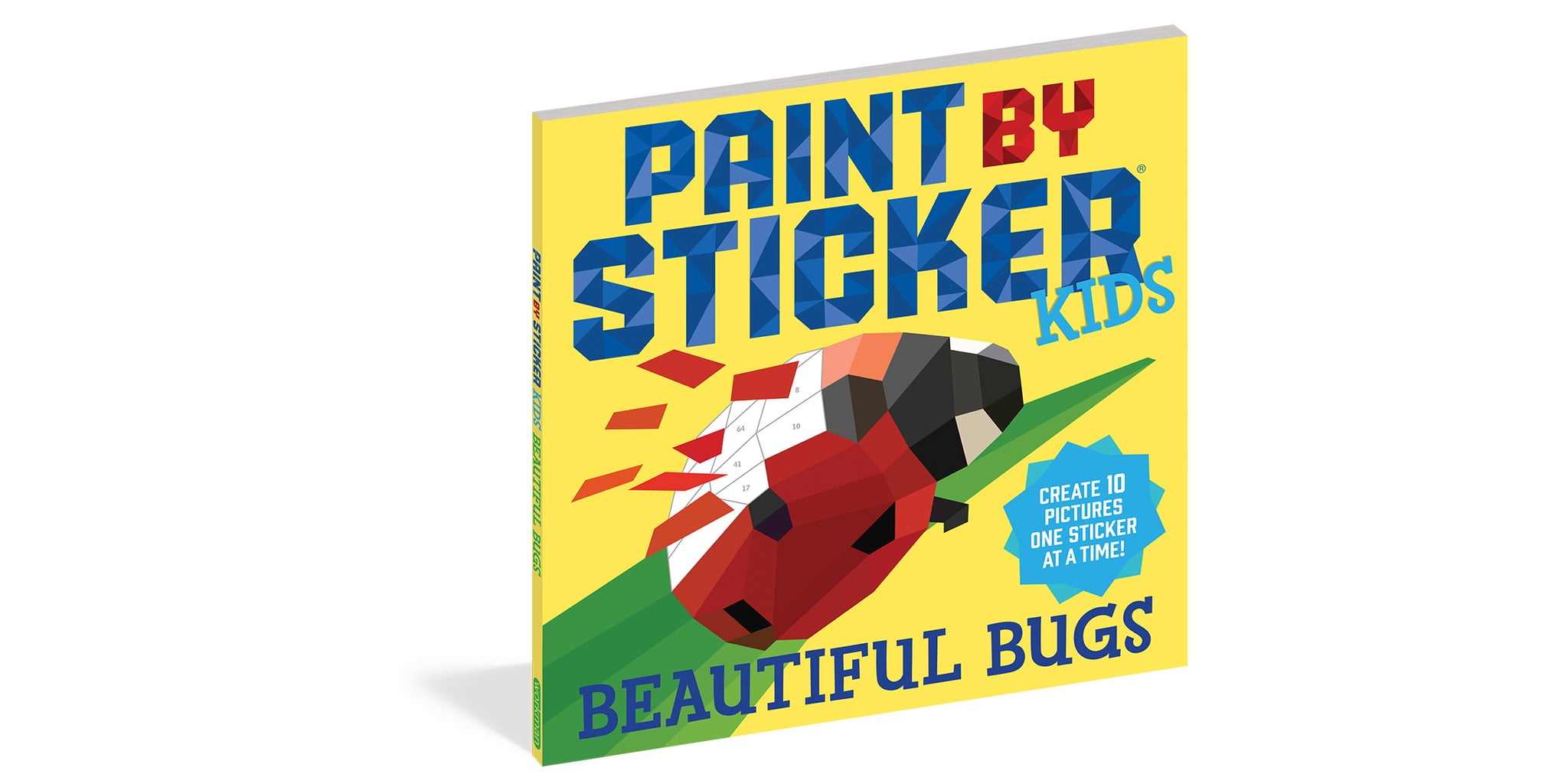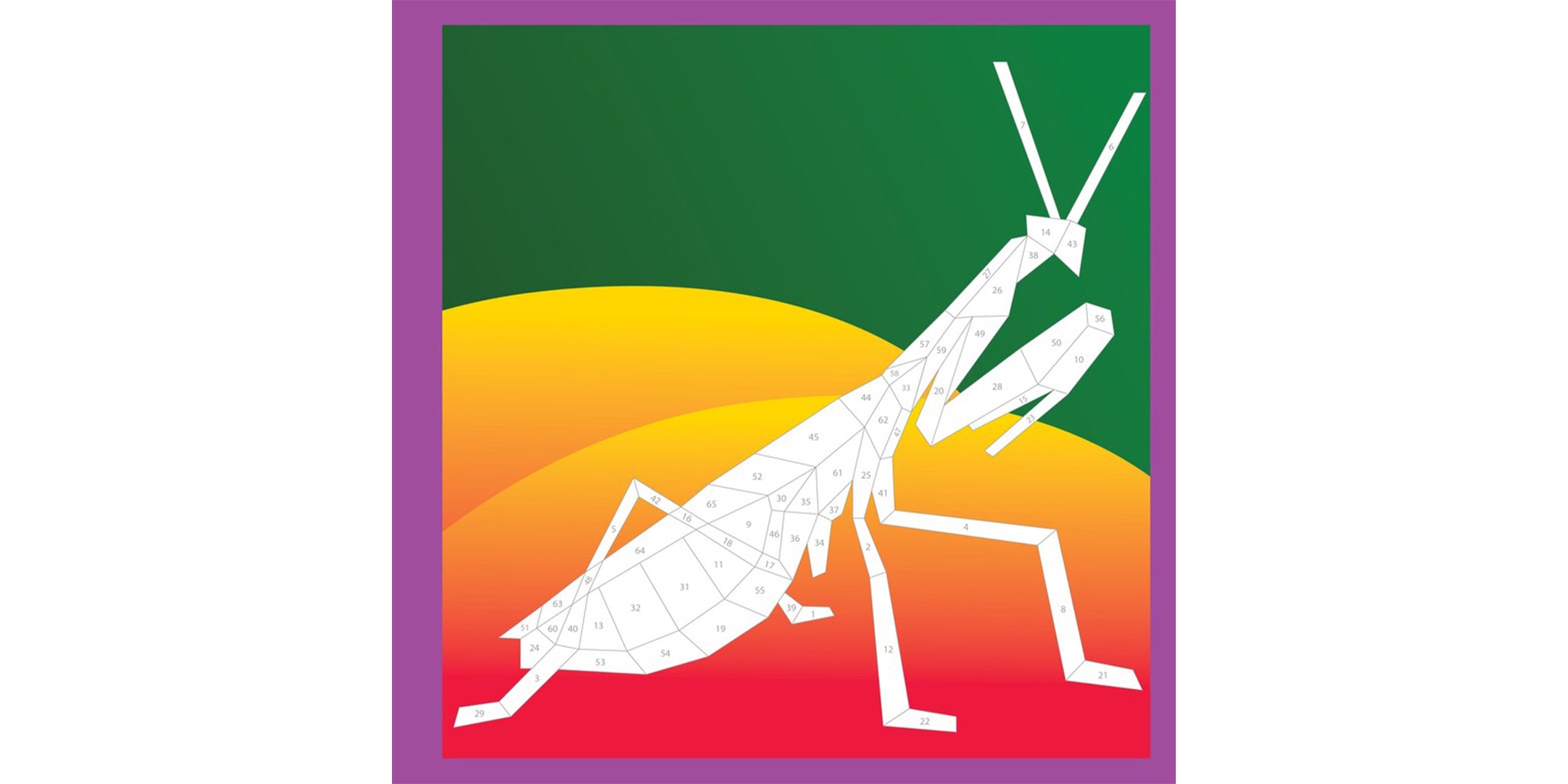 Paint by Sticker: Beautiful Bugs
Paint colorful creepy crawlies with stickers.
Paint by Sticker Kids: Beautiful Bugs includes everything kids need to create 10 full-color illustrations of their favorite creepy-crawlies: a firefly, a praying mantis, a ladybug, butterflies, ants, a painted grasshopper, a dragonfly, beetles, a bumblebee, and a weevil. Simply find the numbered sticker, peel it, and place it in the right space. Add the next, and the next---and watch a dazzling image come to life with color and spirit in the modern "low-poly" style (using geometric polygon shapes). The card-stock pages are perforated so artwork can be easily removed for framing or the fridge.

Step 1: Find the sticker
Step 2: Peel the sticker
Step 3: Place the sticker
...and watch your insect painting come to life. 

MAISON 10 has chosen to support 10 charities. Please review our list selection and simply tell us which one of the 10 charities you would like to choose at checkout. MAISON 10 will make a 10% donation of the retail cost to your selected charity.