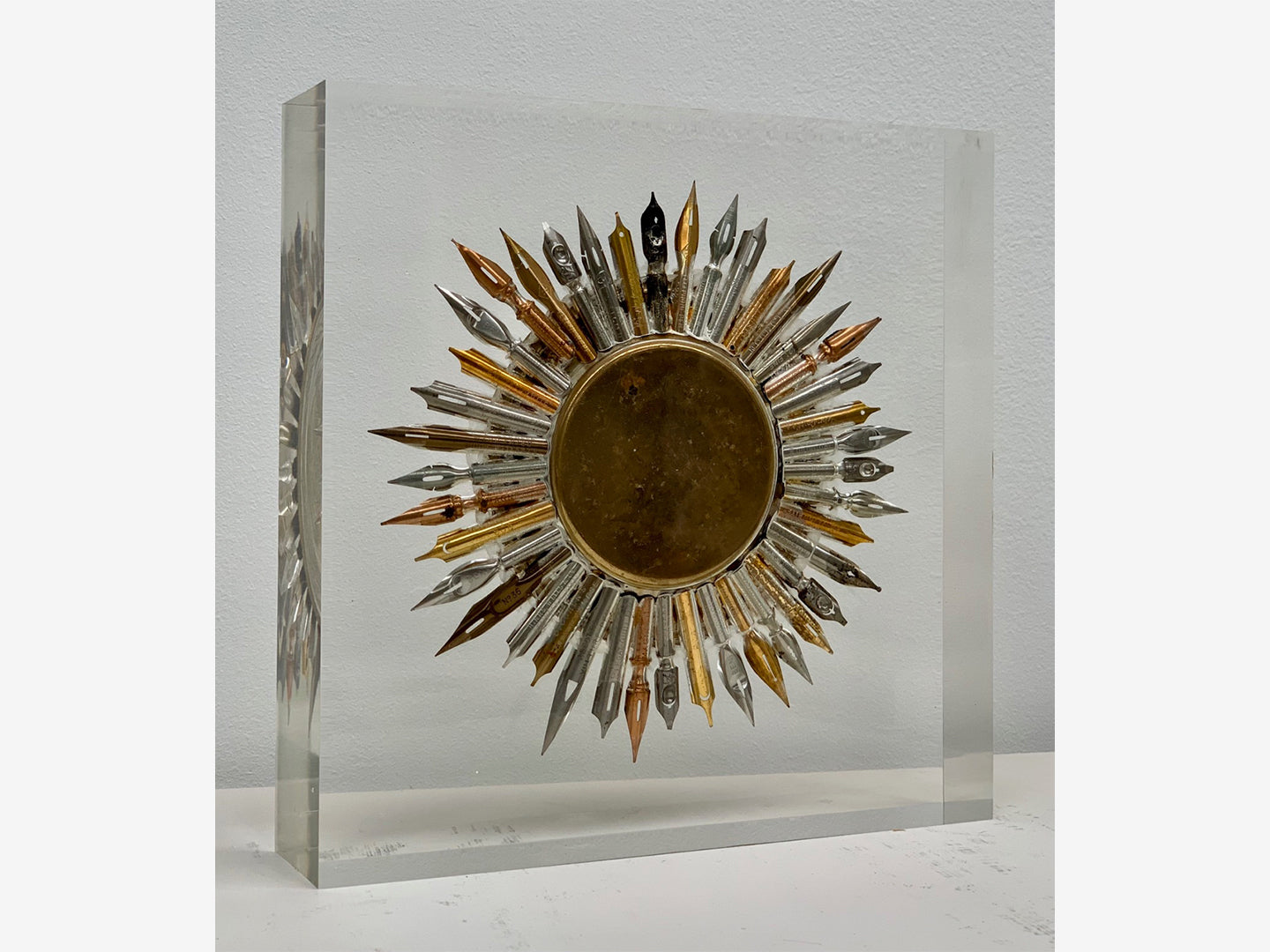 Pen Nib Sun
Pen Nib Sun

Sophie Marsham

Found metal objects cast in acrylic resin

7 x 7 x 1 1/2 inches

2023
About Sophie Marsham: 
Sophie Marsham is a London-based sculptor who works with stainless steel, copper, bronze and found objects. At the Chelsea School of Art in London, Sophie trained as a public artist and therefore much of her work is designed and made for installation in buildings or public spaces.


MAISON 10 has chosen to support 
10 charities
. Please review our list selection and simply tell us which one of the 10 charities you would like to choose at checkout. MAISON 10 will make a 10% donation of the retail cost to your selected charity.