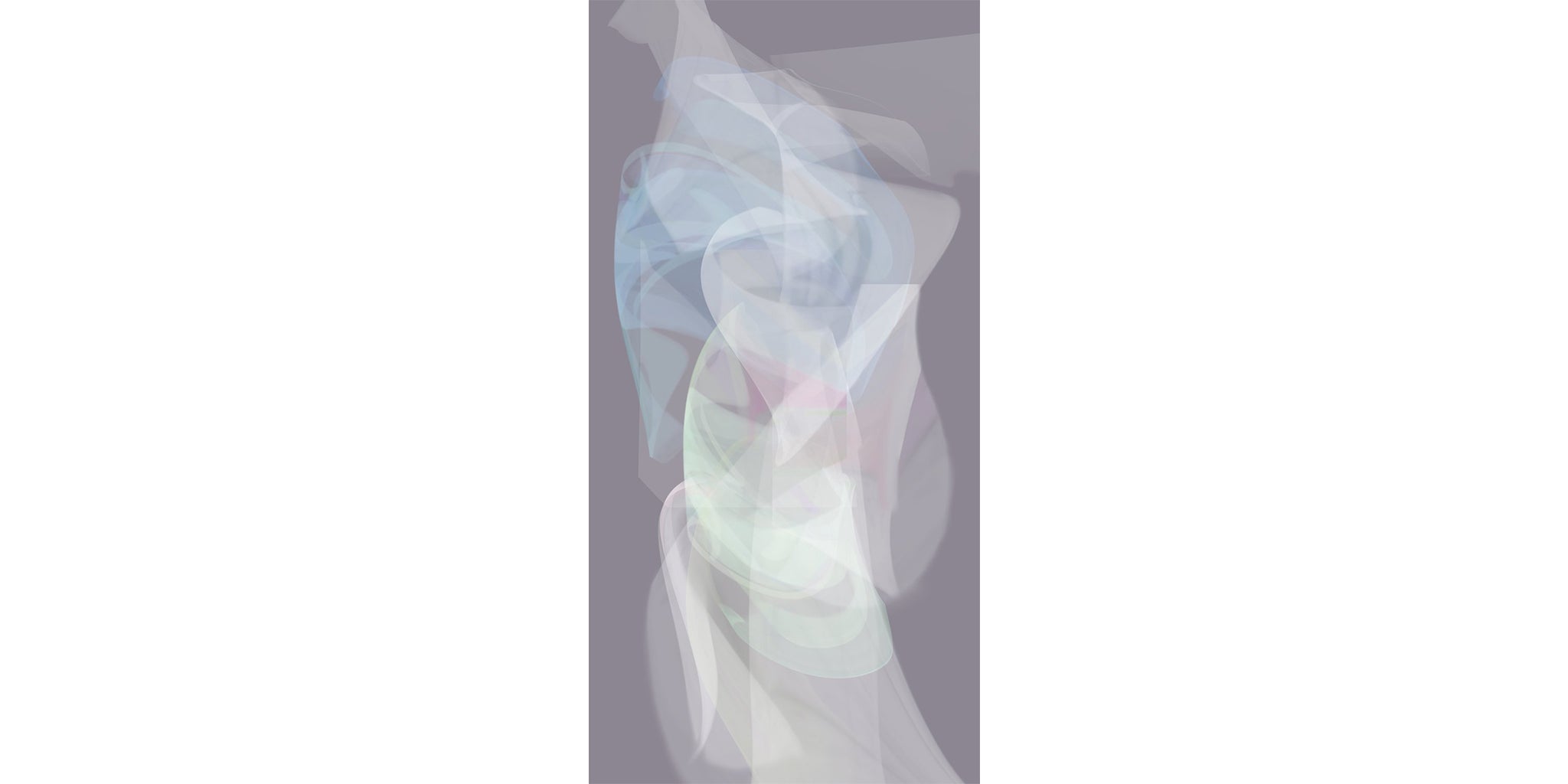 Swirl
SWIRL
Kate Maura
Mixed media on canvas 

20 x 40 inches

2022

About Kate Maura:
Inspired by nature, Kate spent much of her time in her youth canoe tripping in Algonquin Park and Quetico Park with Taylor Statten Camps, and outdoors at their family farm.  In the Spring of 2020 while teaching a plein air drawing class by the lake, a new series developed inspired by butterflies. She found them captivating as they continued to flutter around her while drawing florals, their forms and movements so mesmerizing. These creatures are metaphor of transformation and crossing other worlds, and so they became her muse.
It all begins with plein air drawings from observation. Then Kate brings her sketches into another world, the digital on the ipad, and transforms them thinking about the wings movements using many layers, thinking about those ephemeral fleeting moments and works with variations of opacity. The colours are from the water, sky, clouds, florals and rocks where everything is interconnected in this immersive experience during plein air drawing. Looking closely at the overall shapes and forms as each thing melds with another, she creates these abstracted visuals of imagined transformations. After the digital work is printed on canvas, Kate paints overtop with acrylics pushing the concept of transformation further.
It is a way of seeing that brings a deeper connection with the natural world in an immersive experience that gives her a sense of wonder and a feeling of calm, and the beauty that she chooses to find within it.
Her process of mixed media represents more traditional ways of making (plein air and paint) and the latest technology (digital drawing) which speaks to our history and new ways of thinking and how this knowledge allows us as humans to transform, opening minds to have a deeper understanding of who we are really and how we can have a better life on this planet. It all starts within each of us to make those changes and do the work.

MAISON 10 has chosen to support 10 charities. Please review our list selection and simply tell us which one of the 10 charities you would like to choose at checkout. MAISON 10 will make a 10% donation of the retail cost to your selected charity.