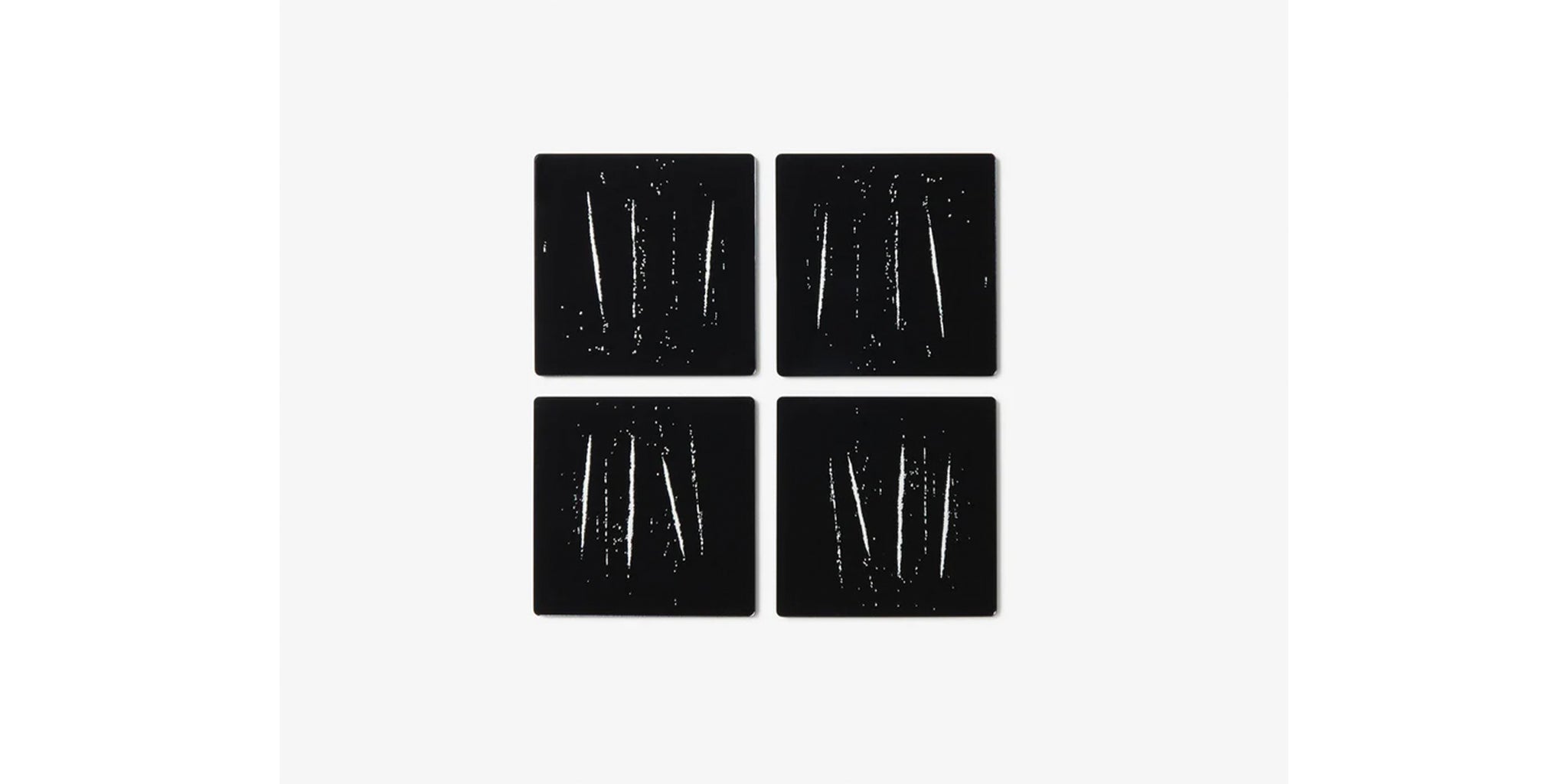 The Night You Left Coasters
Coasters don't have to be basic. Case in point: Nir Hod's decadent four-piece set is inspired by the artist's groundbreaking oil-on-mirror paintings appropriately entitled 'The Night You Left'.

Hod explains: "There is a certain magic in loneliness, you have to be alone to create. It's not about drugs or glamour, it's about the inside world, where you can dream and love and seek a greater truth."

Topped with a reflective mirrored finish featuring printed and raised white powder, each coaster is lined in non-slip velvet and comes packaged in a sleek matte black box. The perfect gift for your hedonistic friends or the attention-getting centerpiece of cocktails for four, these drinking accessories are all lined up and ready for extra-strong cocktails served with a side of high-quality...well, you know what we're talking about (hint: it starts with a 'c').