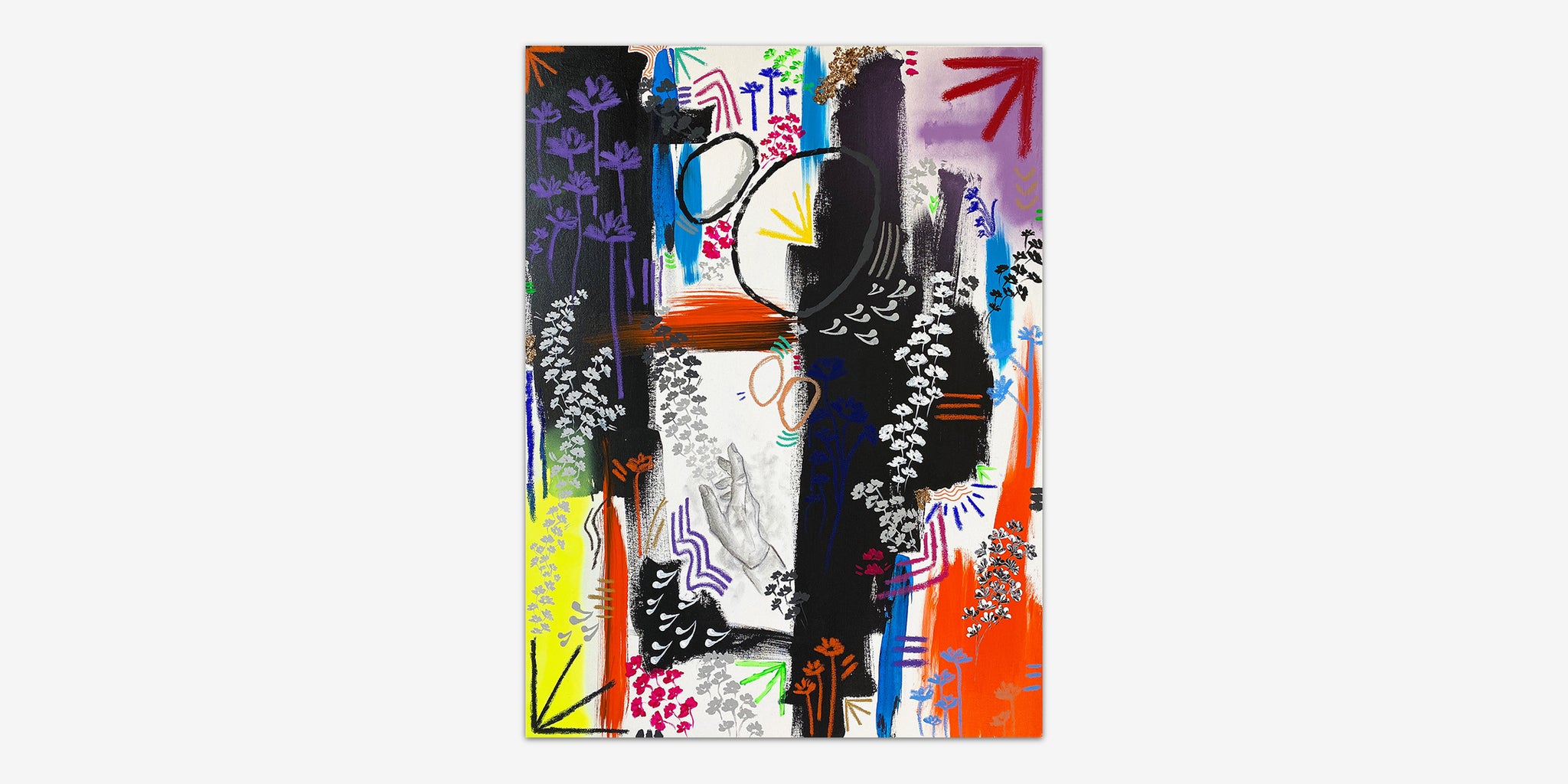 Art - Manifestation
Manifestation
Twig Lips
40 x 30 Inches
Acrylic on Canvas
Twig Lips is a New York City based artist. Self-taught, she has been painting since 2017, transforming canvas with acrylic, oil, ink, and watercolor.
Her nom de plume is derived from the original source of her inspiration for painting. She began painting lips--the shape of which eventually evolved into her signature flowers that have remained an important part of her work. 
Twig Lips intuitively channels her paintings, creating pieces that align with her vision of balance, with each element of her work charged with a dynamic magnetism that creates a sense of harmony and power for the viewer. She is constantly reinventing herself through different techniques, colors, and mediums. Her bold colors paired with delicate details make for a reimagined abstraction, suggesting ideas about the relationship between nature, the metaphysical world, and art. Her rare oil portraits reveal the duality of classic raw emotion and modern influences.
MAISON 10 has chosen to support 10 charities. Please review our list selection and simply tell us which one of the 10 charities you would like to choose at checkout. MAISON 10 will make a 10% donation of the retail cost to your selected charity.