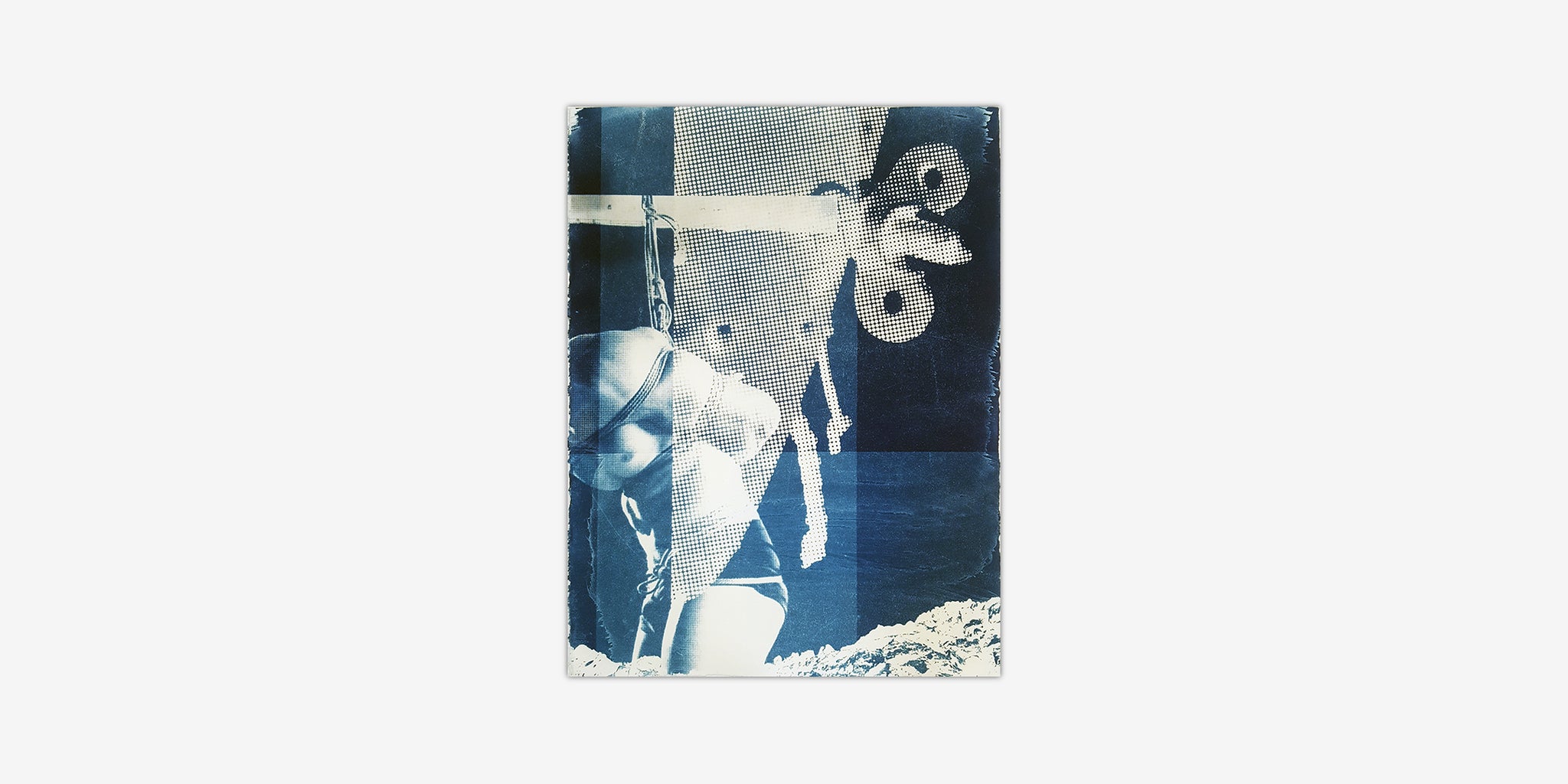 ART - Threshold #5
Threshold #5

Mark Gens

Cyanotype
14 x 11 Inches
2021
Mark Gens is a multi-media artist whose work includes collage, installation, video, e-literature, sculpture, and critical writing. He received his BFA from Otis College of Art in Los Angeles CA and his MFA from Pratt Institute in Brooklyn NY. Mark is a queer boy who came out in New York City in the midst of the HIV/AIDS crisis of the 1980s.
This deeply personal and political experience became the driving force in his life and in his studio practice. He has worked throughout the US teaching art to children and adults, participating in intercultural art programs, and exhibiting artwork. Although the 1980s and 1990s were a dark time in the life of NYC, Mark was also aware of the phenomenal burgeoning creativity: hip hop culture, activist art, community organizing, ACT UP, etc. He understands how creativity and cultural production have always served well political and personal action. Over the past four decades Mark has maintained a prolific art practice, "I have engaged image, object, space, and audience with the goal of raising consciousness and awakening perception." While the core of his art practice remains the same, Mark is always exploring new methods, materials, and imagery.
MAISON 10 has chosen to support 9 charities – the charity chosen for this artwork is Housing Works. If you like, simply tell us which one of these 10 charities you would like to choose at checkout. MAISON 10 will make a 10% donation of the retail cost to your selected charity.