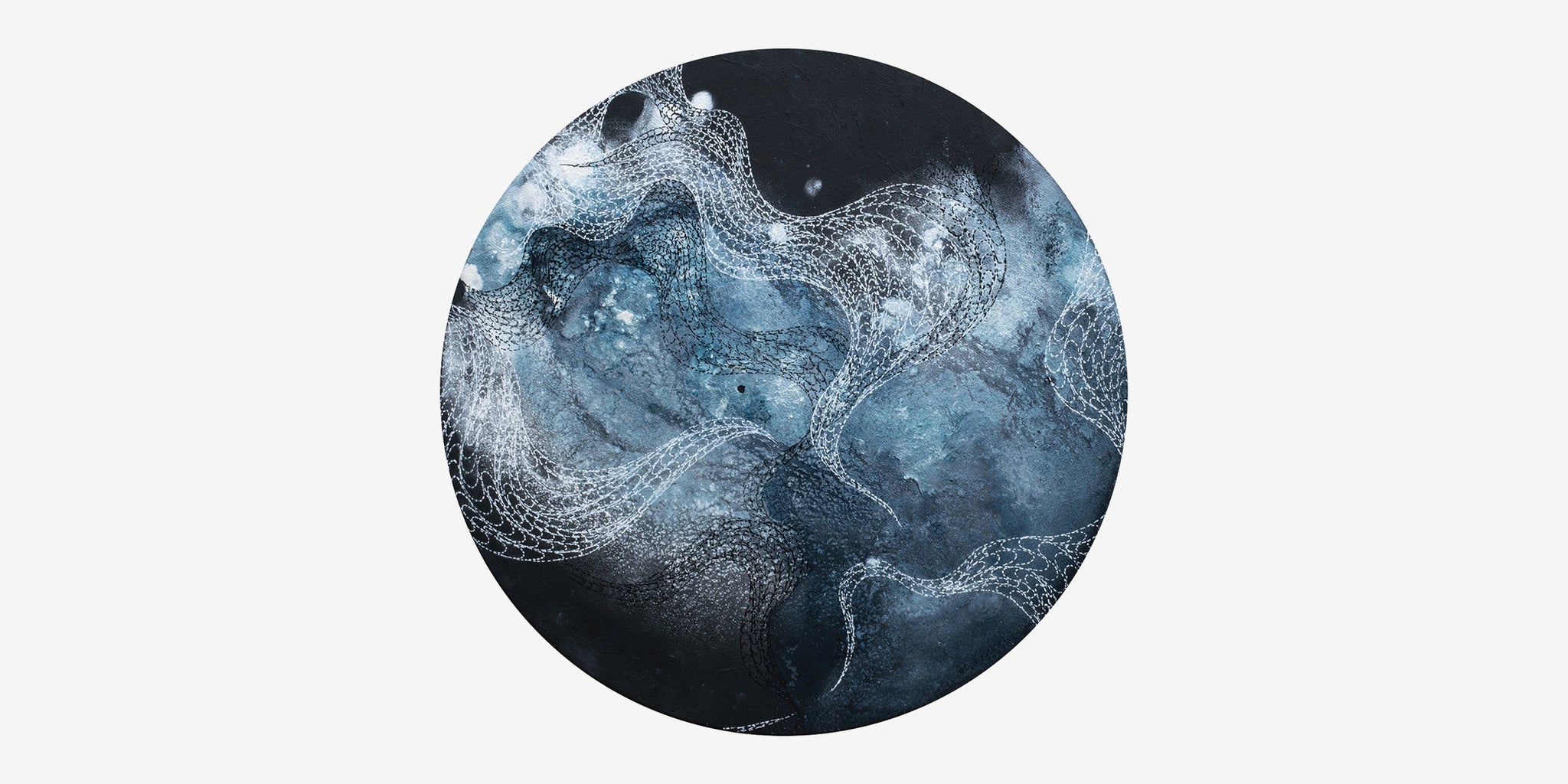 TRANQUILITY #3
TRANQUILITY #3
Ai Campbell

Ink and powder pigment on canvas
12 inches diameter
2021
About Ai Campbell:

I've been fascinated with detailed monochromatic works since the first time I saw the beautiful landscape drawings of my grandfather, a successful industrial designer. During World War II, he spent his spare time drawing the places in southeast Asia where he was stationed. The consistent 5 x 7-inch works contained fine details in the vivid contrast of black and white. Because he passed away before I was born, those drawings were my only interactions with him.

The simple yet compelling monochromatic spaces enhance the contour of shapes allowing one to see vividly simple yet critical object elements. An obsession with this type of imagery has become the central theme of my own work: engaging the most basic elements of life to build or extract the most complex.

I choose to work with basic forms and organic shapes such as water movement, smoke and minerals, focusing on the fine details. I admire the dynamic of how single lifeless elements develop strong forms by connecting with other types of elements or simply by reproducing themselves. In the creative process, I observe the beauty of conformation and the metamorphosis of single objects. The dynamic nature of natural forms really inspires me as they are always changing. Having migrated from a foreign country and having embraced organic changes in order to fit into a new place, I embrace transformation as an inescapable part of life. My work will continue to explore the beauty and power in life's intricate organic forms and I am excited to see my work's continued evolution.

MAISON 10 has chosen to support 10 charities. Please review our list selection and simply tell us which one of the 10 charities you would like to choose at checkout. MAISON 10 will make a 10% donation of the retail cost to your selected charity.