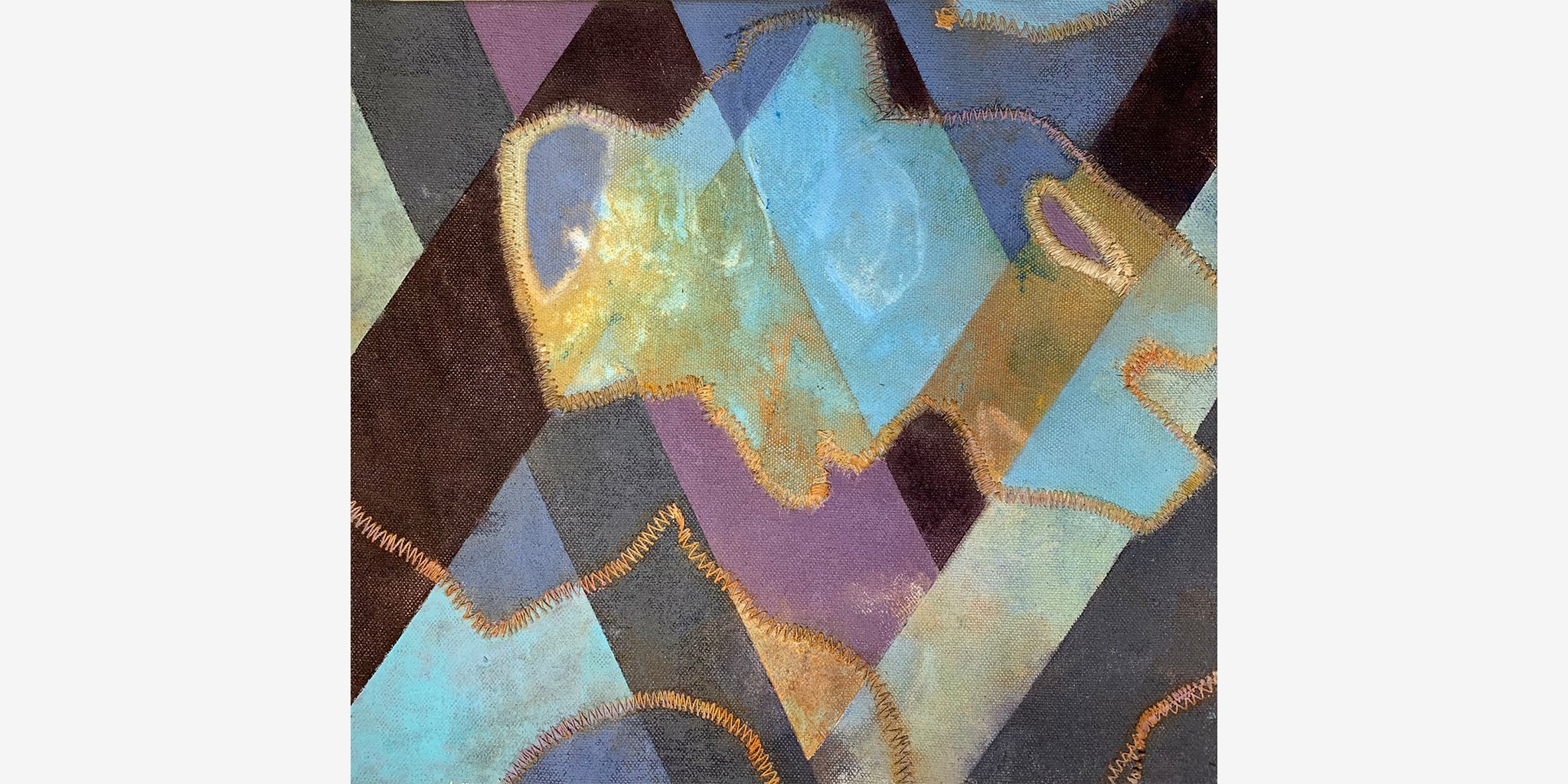 Both and Neither
Acrylic, and sewn element on canvas
9 x 10 
2021, edition 1/1
Michael Miller, born in Glasgow, Scotland, trained in painting and drawing in Italy, Switzerland and Mozambique. On moving to the USA in 2010, Miller studied abstract painting, drawing and assemblage at the Art Students League of New York. In May 2012, he was awarded the League's Henri Matisse Estate Merit Scholarship, and in 2014, he was selected as a visiting artist at the Brooklyn Navy Yard. 
In addition to his regular art practice, Miller has been involved in a range of community-based public art projects in New York, and has supported a number of arts-based not-for-profits as a volunteer artist. From 2012 to 2015 he sat on the board of SONYA (South of the Navy Yards Artists) in Brooklyn. He also sat on the Brooklyn Navy Yard's exhibit advisory committee. 
Michael Miller is trained as a social scientist, and has studied at the Universities of Edinburgh, Leicester and Pennsylvania, as well as the Ecole des Hautes Etudes en Sciences Sociales in Paris. In 2001, he earned a PhD in contemporary history from the European University Institute in Florence, Italy. 
Miller is also a long-standing supporter of human rights, and has published work on a range of issues including violence against children, gender-based violence and the prevention of torture.
MAISON 10 has chosen to support 10 charities. Please review our list selection and simply tell us which one of the 10 charities you would like to choose at checkout. MAISON 10 will make a 10% donation of the retail cost to your selected charity.