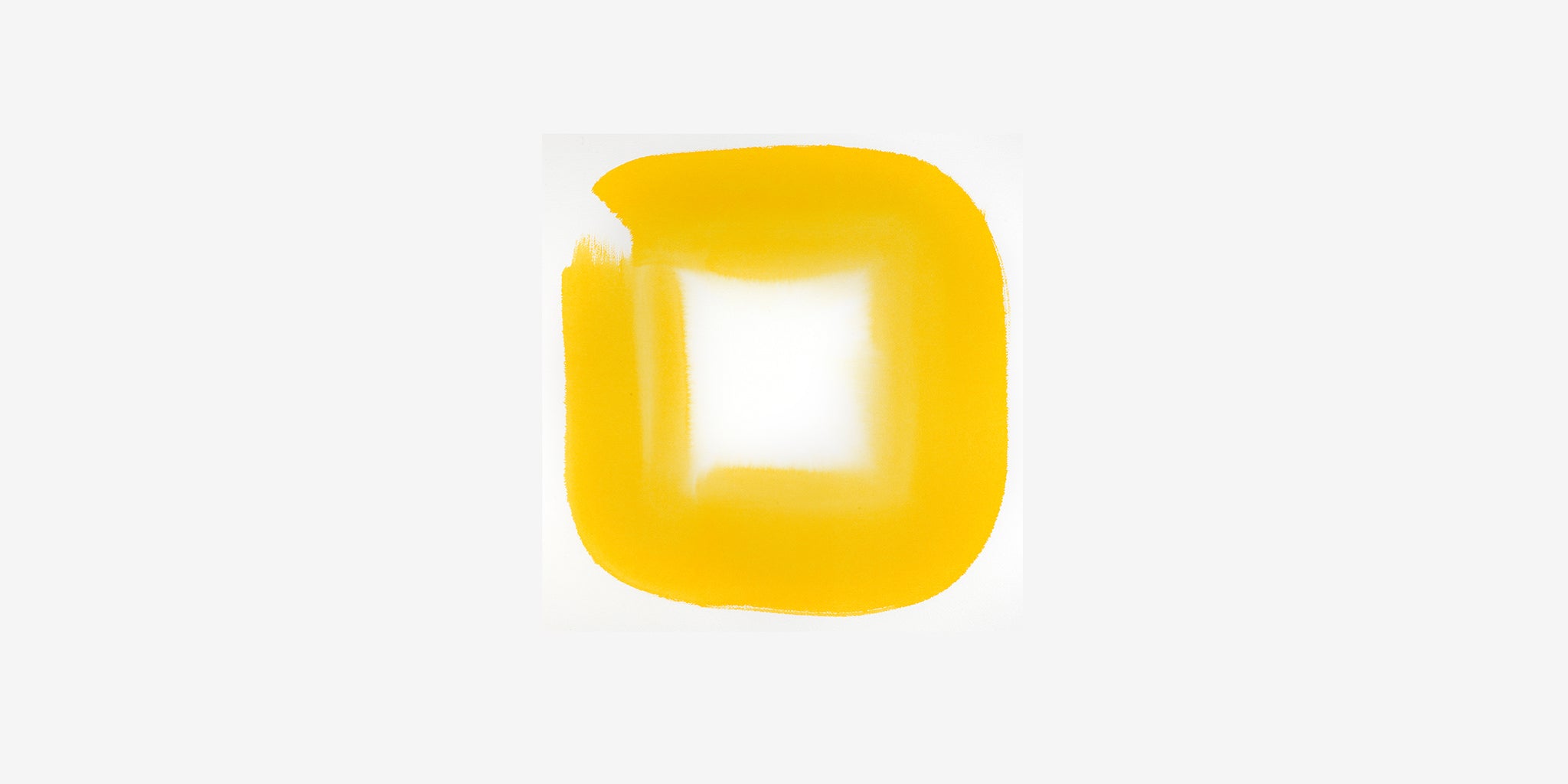 APERTURE IN SUNSHINE YELLOW XVI
APERTURE IN SUNSHINE YELLOW XX
VÉRONIQUE GAMBIER

Acrylic on watercolor paper
21 x 21 inches
2017

About Véronique Gambier:

Born in the south of France, Véronique Gambier started to paint on large-scale canvases at the age of 12 under the guidance of French Master Pierre Pallut, developing a strong sense of color and abstraction. She attended L'école des Beaux Arts de Toulon (College of Fine Art of Toulon) and L'école des Beaux Art de Luminy (Luminy College of Fine Art) in Marseille. Beginning at the age of 17, she participated in several group shows in the south of France.
Always drawn towards texture as well as color, Véronique chose to pursue a career in fashion which lead her to Paris, London and then New York. After working in fashion, then as a Graphic Designer, Gambier decided to devote her time to painting. Today Gambier is committed on a full-time basis to her artwork and exhibits in group shows in the NY area.
Gambier's creative process is to capture the contradistinctive values of the media she uses. She seeks to express tension rather than harmony, movement rather than stillness. "For me, balancing light and dark is the pure essence of imagery". Gambier lives in Ghent, NY.

" I use highly diluted, acrylic paints, that I hand-make specifically for individual bodies of work. Whether working abstractly or representationally, I strive to capture the essence of my chosen subject. My process balances immediacy with patience—my images are often realized with a combination of quick, instinctual gesture and rigorous attention to material detail that requires extended time and experimentation to develop."

MAISON 10 has chosen to support 10 charities. Please review our list selection and simply tell us which one of the 10 charities you would like to choose at checkout. MAISON 10 will make a 10% donation of the retail cost to your selected charity of choice.