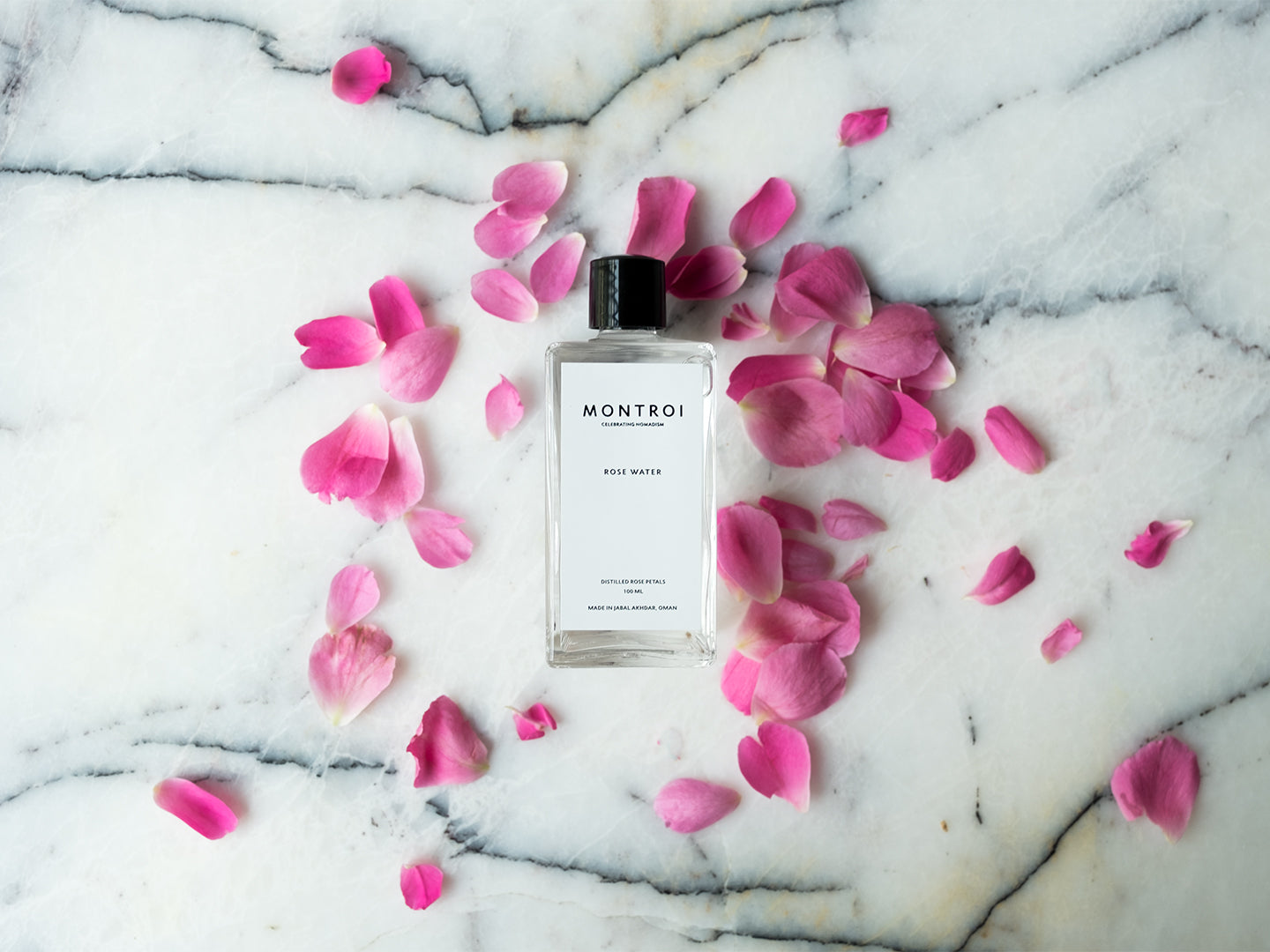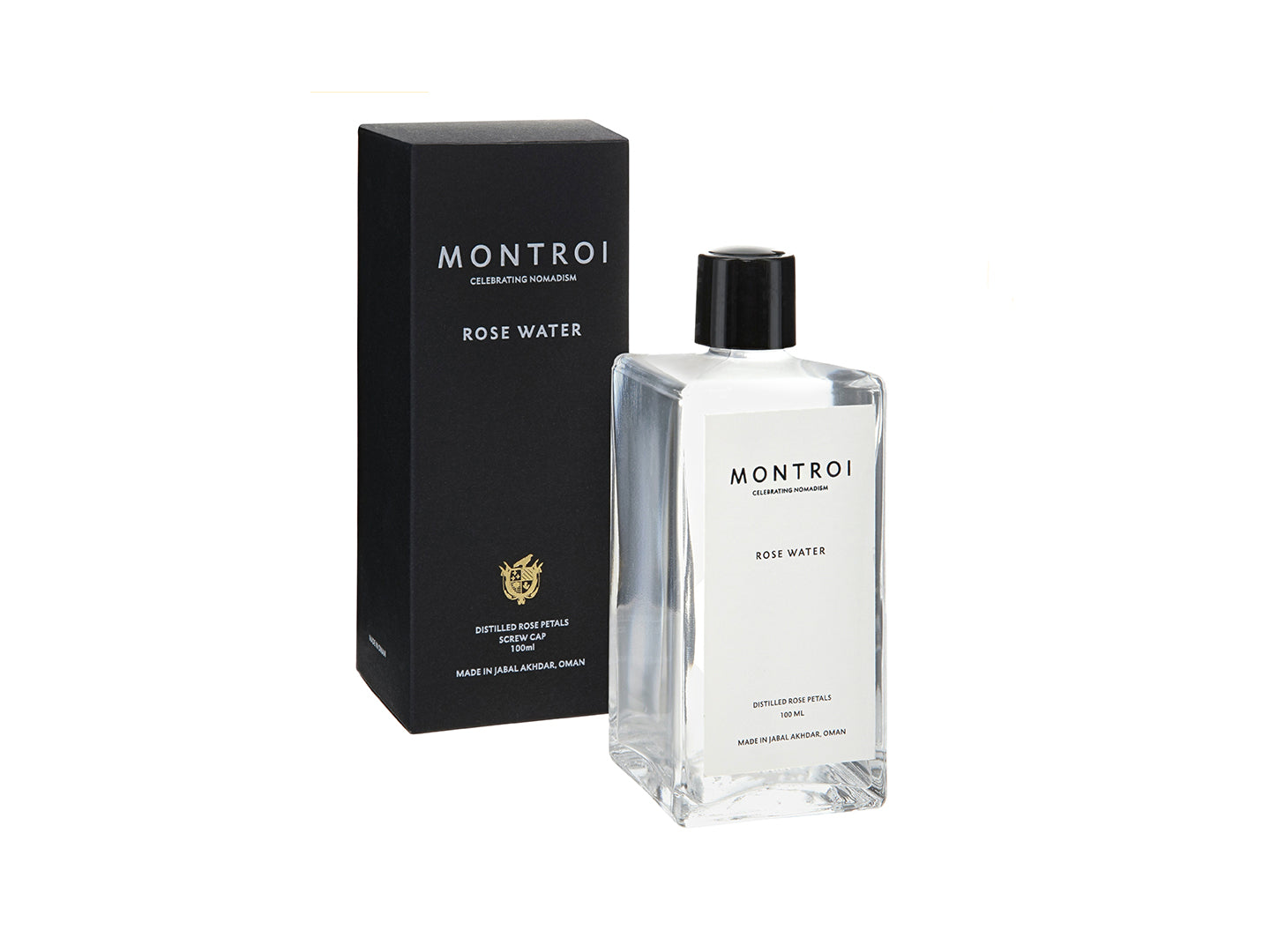 Rose Water
Made in Oman, in the Jebel Akhadar mountain, 3000m high above the sea level. Rose petals are collected during the yearly season, usually towards the end of April and processed within 3 hours after harvesting. Rose Water has been produced in the mountain of Jebel Akhdar since the times of the Silk Route. More than 1,000 rose petal are needed to create 1 bottle of Montroi Rose Water. Research shows that rose water has been used for centuries to hydrate and refresh.

Rose water has calm and hydrating properties
There is an array of beneficial properties associated to Rose Water. Discerning nomads should always carry Rose Water, whether to hydrate on planes whilst traveling or to refresh bed linen.

Research shows that rose water has been used in religious ceremonies for at least 4,000 years, throughout Central Asia, Persia, the Middle East and the Mediterranean.
MAISON 10 has chosen to support 10 charities. Please review our list selection and simply tell us which one of the 10 charities you would like to choose at checkout. MAISON 10 will make a 10% donation of the retail cost to your selected charity.