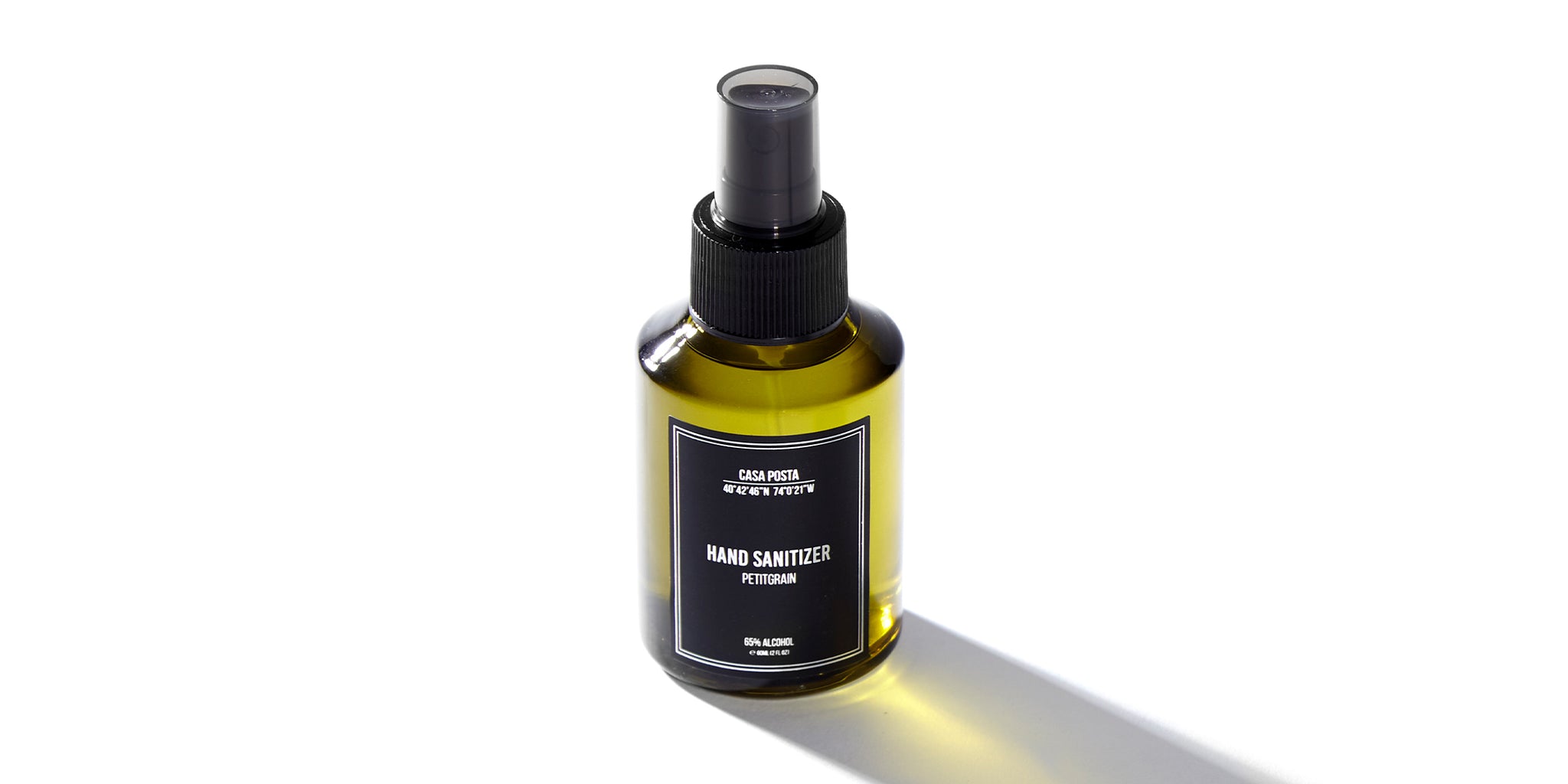 Petitgrain Hand Sanitizer
PETITGRAIN HAND SANITIZER - 60 ML or 200ML

ONE FOR YOUR HANDS.

THINK OF THIS AS A PERFUME THAT IS ALSO A HAND SANITIZER. IT'S IN SPRAY FORM AND IT CONTAINS FOOD GRADE GLYCERIN AS A MOISTURIZING AGENT.

USE WHEN SOAP AND WATER ARE NOT AVAILABLE. APPLY TO YOUR PALM AND RUB ALL OVER YOUR HANDS UNTIL DRY.

65% ETHYL ALCOHOL, WATER, ISOPROPYL MYRISTATE, USP GLYCERIN, TERT-BUTYL ALCOHOL, DENATONIUM BENZOATE, LINALOOL, COUMARIN, CITRONELLOL, CITRAL.

ALL OF OUR BASES ARE SOURCED FROM FDA-APPROVED SUPPLIERS.
MAISON 10 has chosen to support 10 charities. Please review our list selection and simply tell us which one of the 10 charities you would like to choose at checkout. MAISON 10 will make a 10% donation of the retail cost to your selected charity.