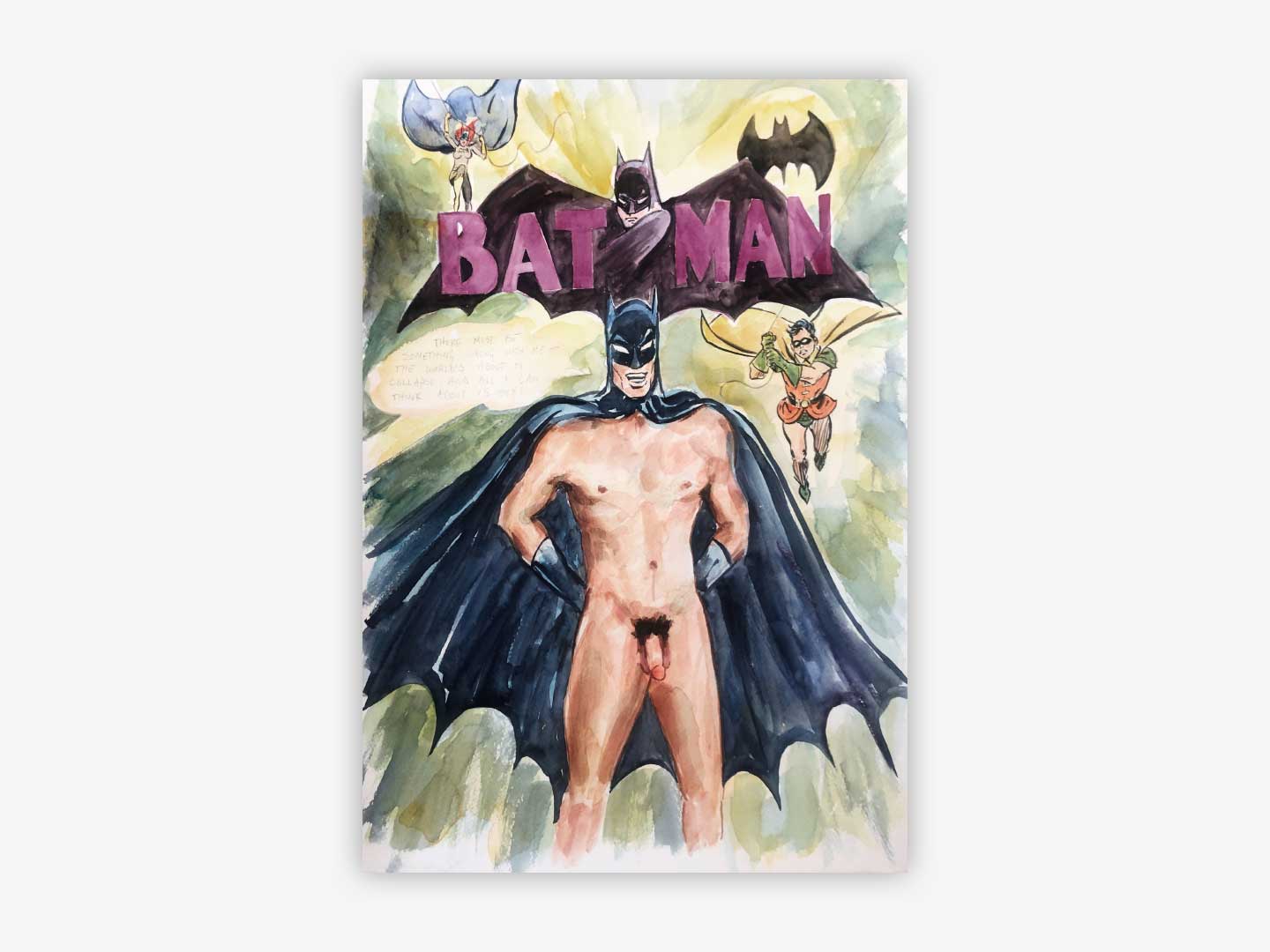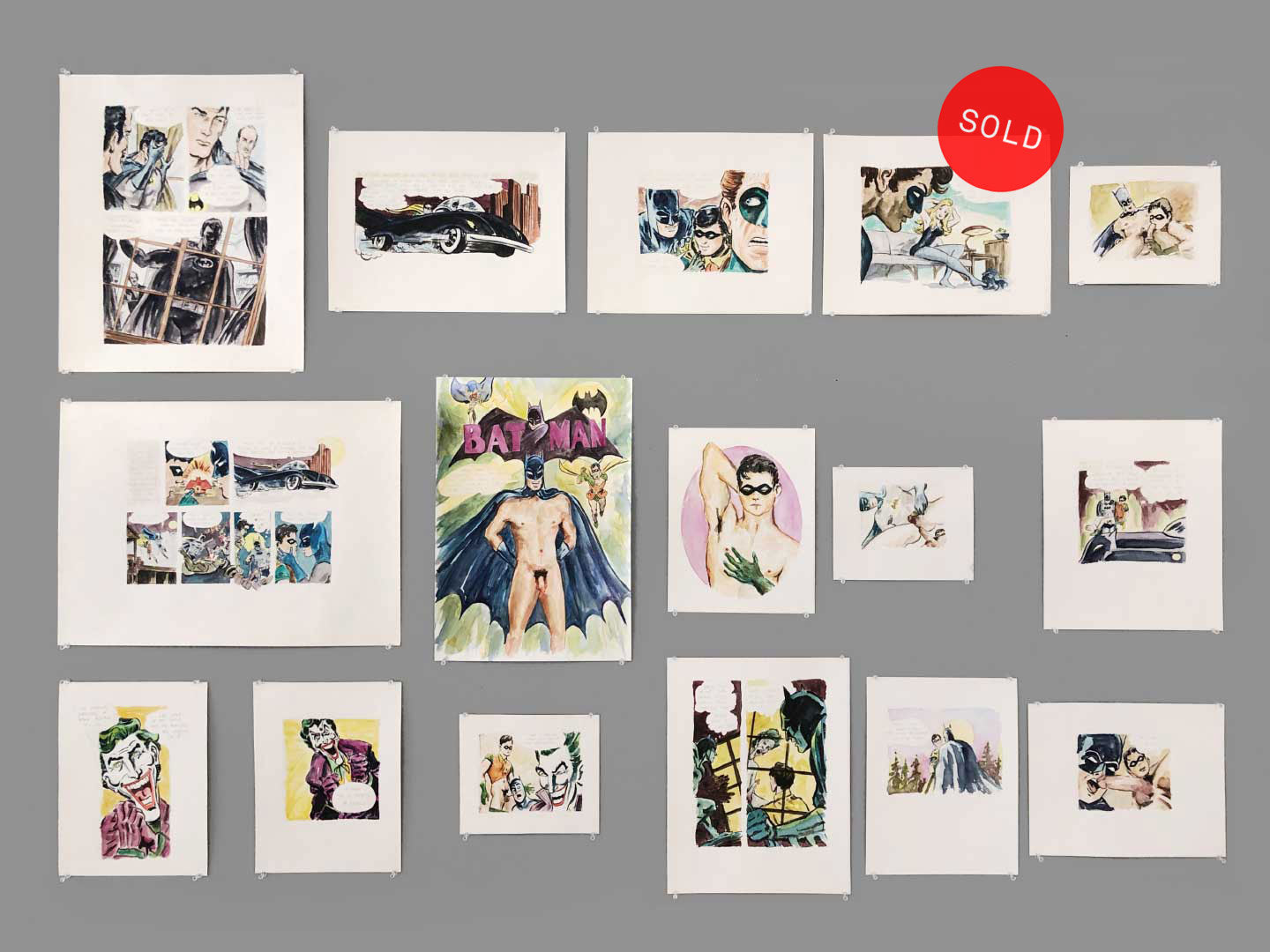 ART – BATMAN AND ROBIN
BATMAN AND ROBIN
Mark Chamberlain
Pencil on paper, various sizes
2019
Sold individually
---
Part of the MAISON 10 group exhibition QUEER PRIDE LOVE
June 9th – August 17th, 2019 
---
BATMAN AND ROBIN
The colour pictures, which depict the superheroes in a number of homoerotic poses, were put on display in the gallery in February.
Seven images from the collection were subsequently displayed on the Artnet site.
Artist Chamberlain's works have been exhibited in numerous Manhattan galleries since 1991, with collections entitled Neo-Erotic and Gender Tennis among others.
Two years ago an artwork featuring Kylie Minogue's bottom was pulled from the Royal Academy's summer show after the singer's lawyers complained.
MAISON 10 has chosen to support 9 charities – the charity chosen for this artwork is Housing Works. If you like, simply tell us which one of these 10 charities you would like to choose at checkout. MAISON 10 will make a 10% donation of the retail cost to your selected charity.