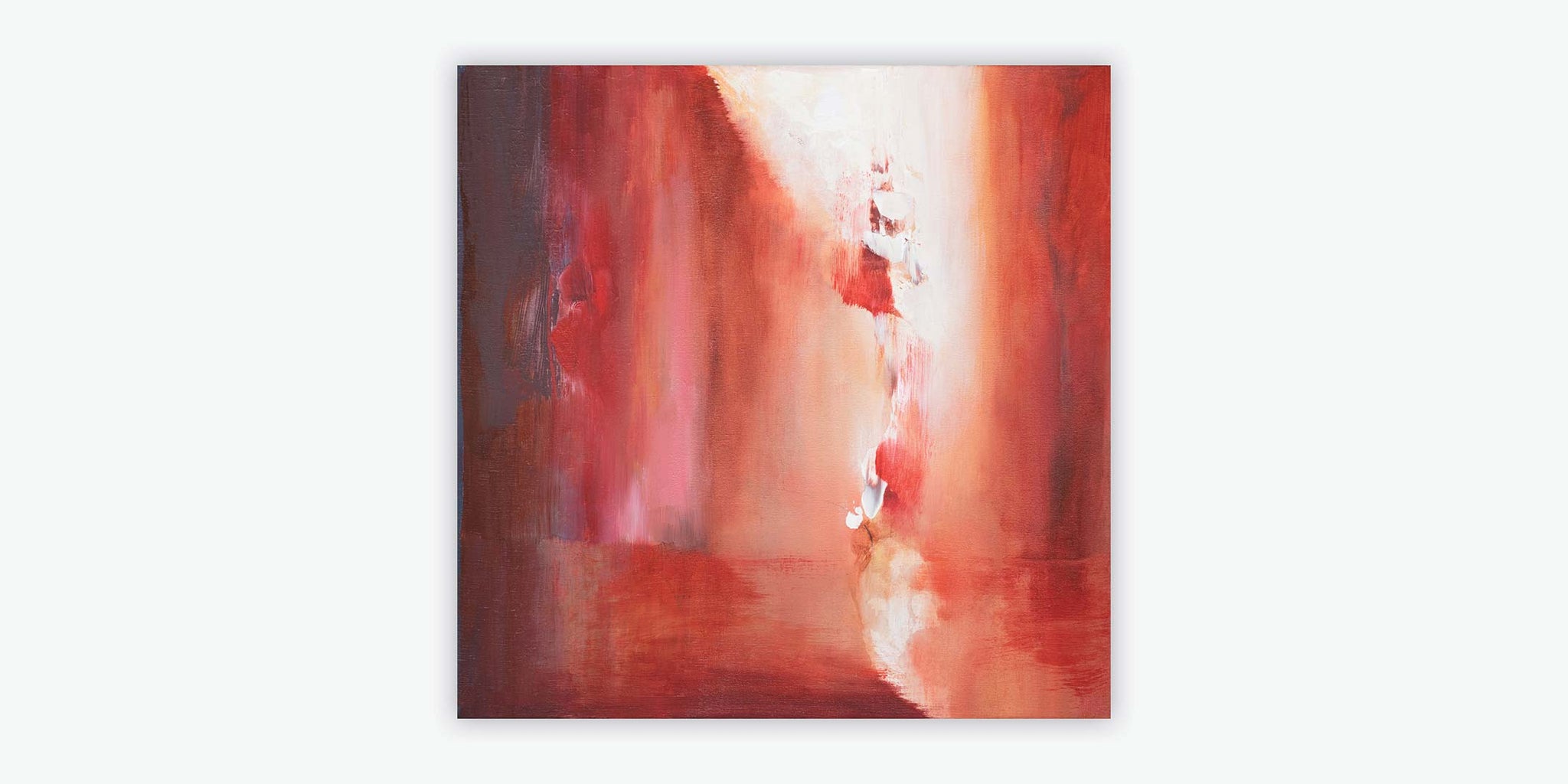 ART – Cameo
CAMEO
ANDREI PETROV
Oil on canvas
20 x 20 inch, edition 1/1
2016 
Andrei grew up in New York City and was inspired from an early age by the work of his uncle Dimitri Petrov a celebrated DADA Surrealist painter and his father a set designer. He attended LaGuardia high school for Music and Art as well as SUNY Purchase and New Paltz. Andrei continues to live and work in New York.
Andrei Petrov: 'In my approach two roads are taken: a natural, Hudson River School path of light and drama filled grandeur that encounters energetic animated gestures, muscular surfaces and bold strokes familiar in Abstract Expressionism. Beneath numerous glazes and opalescent layers swaths of paint dash about this stage and often emerge from the lower depths of which there are many levels.
Freezing the action allows a probing slow-motion breakdown of the components that comprise the canvas. Think of a frozen lake: leaves, twigs, nuts, fish, are all suspended in ice at different depths and angles. Piercing the surface, thick islets of paint interrupt a placid color field and create vast non-linear perspective from the root to the fruit of the gesture. Tension is created by the juxtaposition of animated bursts of paint with the slow contemplative layering found in paintings of the Hudson River School. The invitation to explore this amber-like world is now extended. Sometimes the brush is mightier than the pen.'
Andrei Petrov has exhibited in New York, Washington D.C., Chicago, New Mexico, Boston and Florida. Mr. Petrov's work can be found in the collections of The Cooper Hewitt Museum, The Four Seasons Hotel, The Fairmont Hotel, Hotel Plaza Athenee and the Segal Corporation, to name a few.
He was selected as the honored Visual Artist at the esteemed Music@Menlo Festival in Silicon Valley, California in 2016.
MAISON 10 has chosen to support 9 charities – the charity chosen for this artwork is Housing Works. If you like, simply tell us which one of these 10 charities you would like to choose at checkout. MAISON 10 will make a 10% donation of the retail cost to your selected charity.