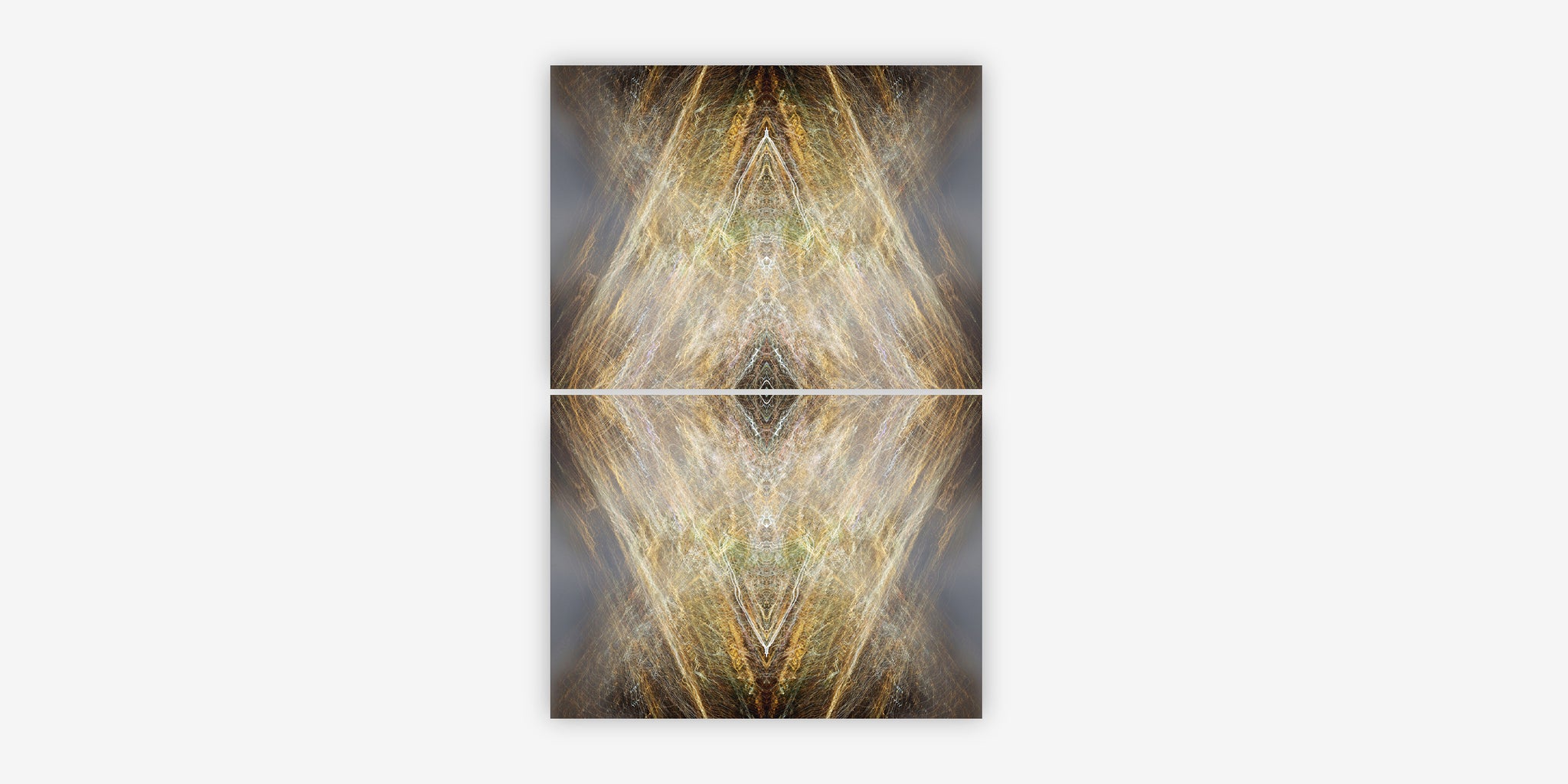 ART - CATHEDRAL DIPTYCH
CATHEDRAL DIPTYCH
Diana Baltazar

2018
Artist Statement
Making manifest extraordinary ways of thinking, my art practice consciously nudges conventional boundaries towards expansive thought patterns in order to promote healing and transformation on any and every scale of human experience. Whether in the commercial realm (sustainable fashion), in the interpersonal (being / ethics / philosophy / spirituality / writing / performance), or in the world of fine art, my work is relentlessly purposeful and constructive.
Using aesthetics to infiltrate the human mind, I communicate alternative paradigms and cosmologies to stimulate imagination, inclusiveness, unity, and well-being with the understanding that these values will echo, proliferate, and populate.
Work Statement
MACHINE DREAMS is a collection of healing artworks. The healing mechanism functions as follows: Like a Rorschach test, the image is embedded with abstract referential forms, which each individual viewer automatically interprets based on their previous life experience and current identity. Thus, the image acts as a mirror to the viewer's soul. The image feels intimately familiar hence comforting, while simultaneously the frantic lines and composition create a sense of overwhelm, discomfort. The image as a whole is highly attractive, forcing a resolution to the comfort / discomfort dichotomy, which is inherently a healing process.
MAISON 10 has chosen to support 9 charities – the charity chosen for this artwork is Housing Works. If you like, simply tell us which one of these 10 charities you would like to choose at checkout. MAISON 10 will make a 10% donation of the retail cost to your selected charity.