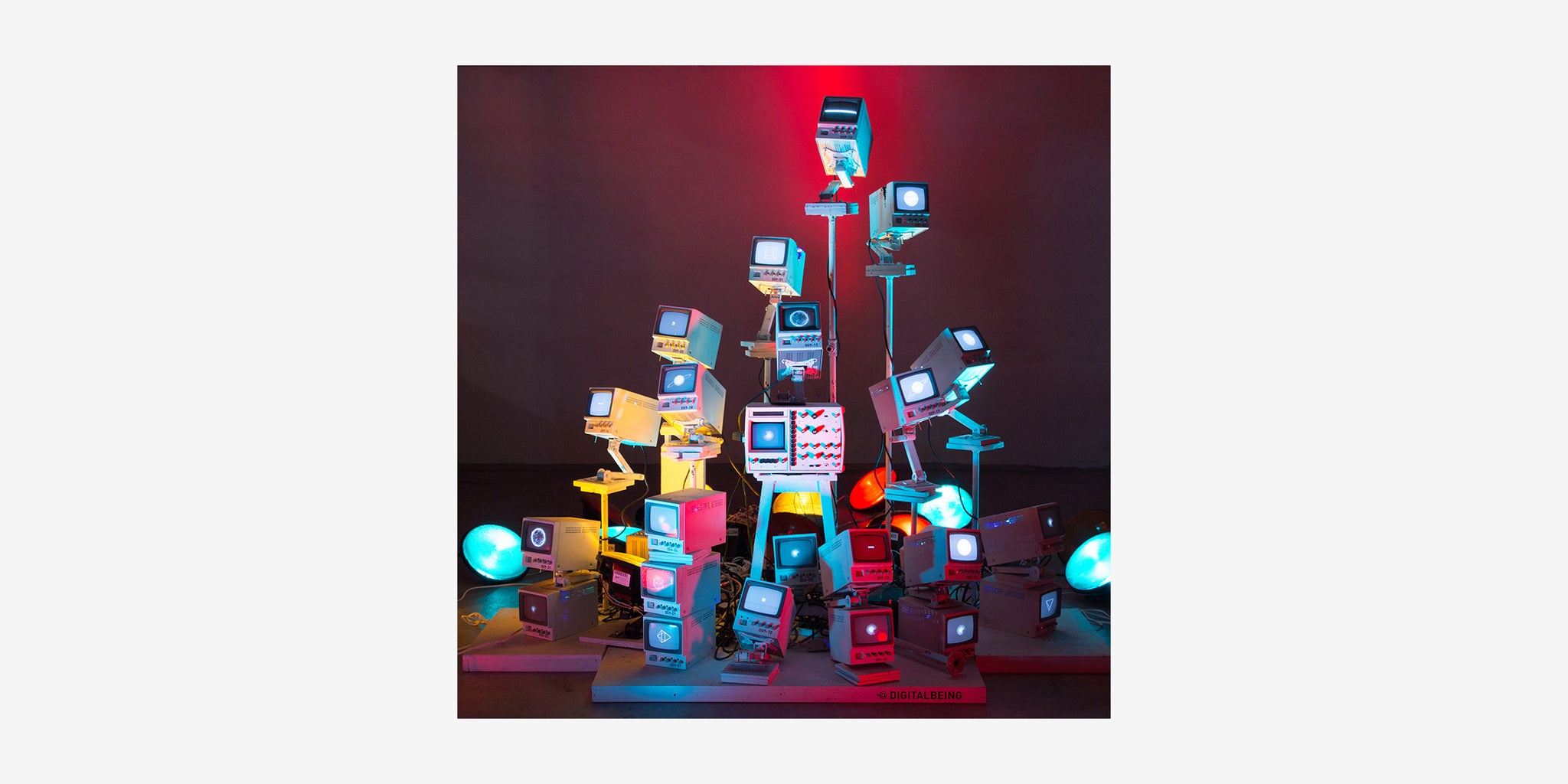 ART - DIGITAL BEING: TV BEING 006 + 009 WITH TRAFFIC LIGHTS
DIGITAL BEING: TV BEING 006 + 009 WITH TRAFFIC LIGHTS
Taezoo Park
2019
Taezoo Park Korea born, NYC based artist, has been making artwork out of abandoned technology combined with digital media to bring to life a hypothetical creature from inside machines. He calls this new life "Digital Being". He has been working on finding and depicting these inherent creatures of digital technology as a digitologist in New York City for the past 11 years.
Additionally, to find out the new direction of developing technology, he had been researching with social scientists of the department of information science in Cornell University from 2013 to 2015. To see the reality of e-waste matters, he, as a residency artist, worked in Gowanus E-waste Warehouse, which is owned by LES Ecology Center from 2014 to 2015. To find a proper way to maintain electric/electronic artworks, he, as one of technicians, has been helping to restore Nam June Paik's video artworks in New York City from 2015 until now.
His work has been featured at ABC news, BBC news, ACM Interactions, Open Journal System: Continent, ACM SIGGRAPH Digital Arts Community, ACM SIGGRAPH Asia, Gizmodo, SciArt, World Maker Faire, CHI(Computer-Human Interaction), SPRING/BREAK Art Show, BRIC Arts Media, Moniker Art Fair, Contemporary Art Fair NYC, New Museum Ideas City, Governors Island Art Fair, Portal Art Fair at Federal Hall National Memorial, Harvestworks, Ca' d'Oro Gallery, Clemente Center, ACE Hotel, Cornell University, Pratt DDA Gallery, Pratt Manhattan Gallery, Lower East Side Ecology Center, Northside Festival, Maison 10, World Trade Gallery, Made in NY Media Center by IFP, Barnes & Noble, AFA Gallery and World Trade Center.
MAISON 10 has chosen to support 9 charities – the charity chosen for this artwork is Housing Works. If you like, simply tell us which one of these 10 charities you would like to choose at checkout. MAISON 10 will make a 10% donation of the retail cost to your selected charity.