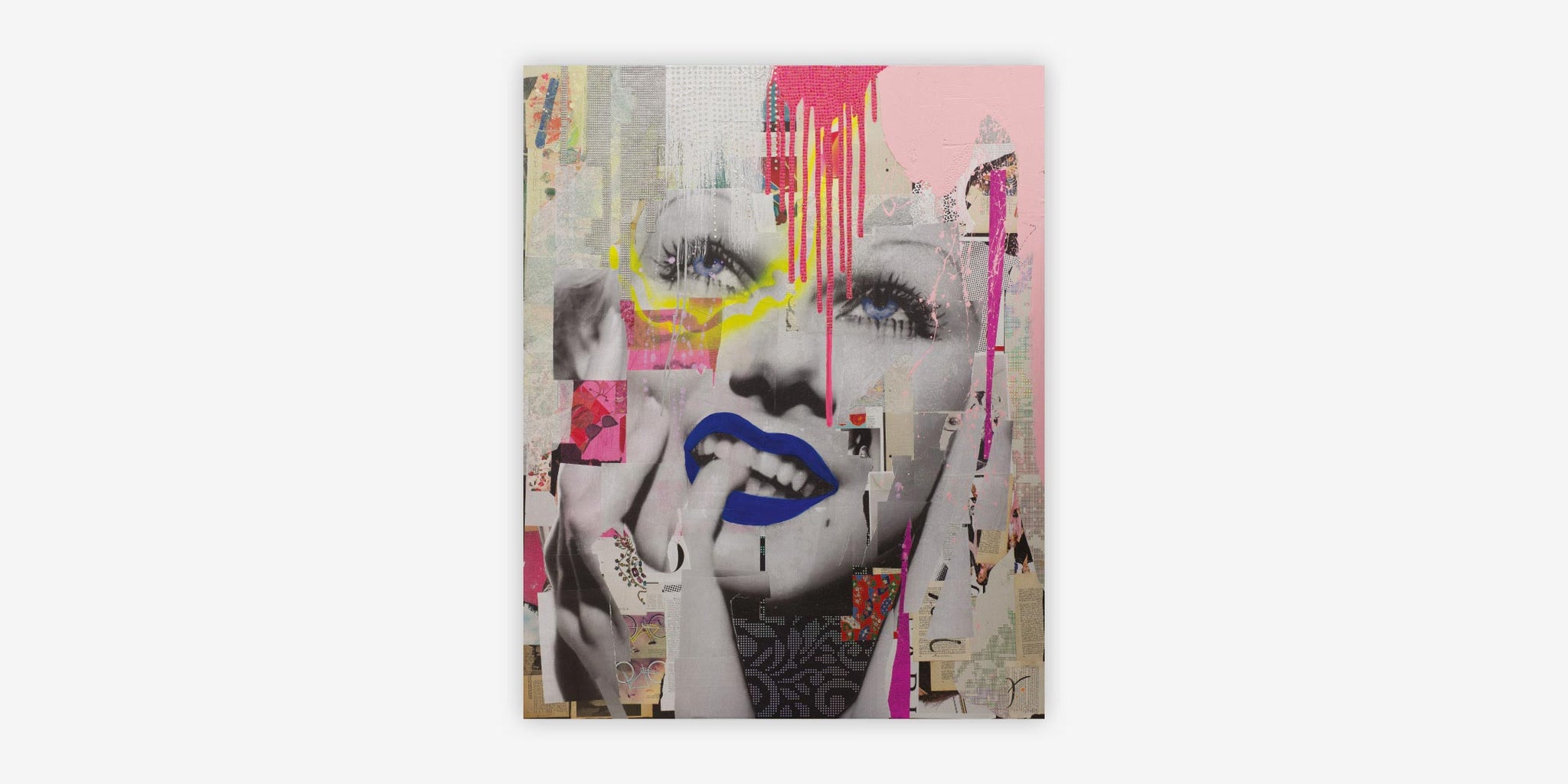 C07: Jean Harlow
Mixed media and acrylic on board
60 x 48 inch (152.4 x 121.9 cm)
2015, edition 1/1
Holly Suzanne Rader began her fine arts career as a classically-trained portrait painter, while in recent years evolving into a sculptor and mixed media artist exploring a wide range of materials including acrylic, photo collage, wax, resin, paper mâché, sequins, glitter and even candy. She is drawn to subject matter typically of vintage glamour. Bright drips of paint, glitter-enhanced photos and high gloss finishes create a visual seduction of color and texture. The overture of her work, whether on canvas or in sculpture, evokes a playful presence of the feminine soul.
While completing her MFA at the Savannah College of Art and Design, she travelled extensively and received international recognition. She was a featured artist in the 2002 Women by Women exhibition at the Mona Bismark Foundation in Paris. She was commissioned to create paintings for the 2006 Scad Fashion Gala honoring designer Vera Wang. In 2010, the college commissioned her to create over one hundred mixed-media fiber works to be installed at their new Hong Kong Campus.
Cottage Living Magazine described her work as 'blending femininity with modern form.' She has also been featured in the New York Times, the Atlanta Journal Constitution, Le Monde and Le Figaro magazines.
In association with the Detour Gallery. 
The charity that has been selected by Holly Suzanne Rader is the One America Appeal. MAISON 10 will make a 10% donation of the cost of each artwork sold to this charity.