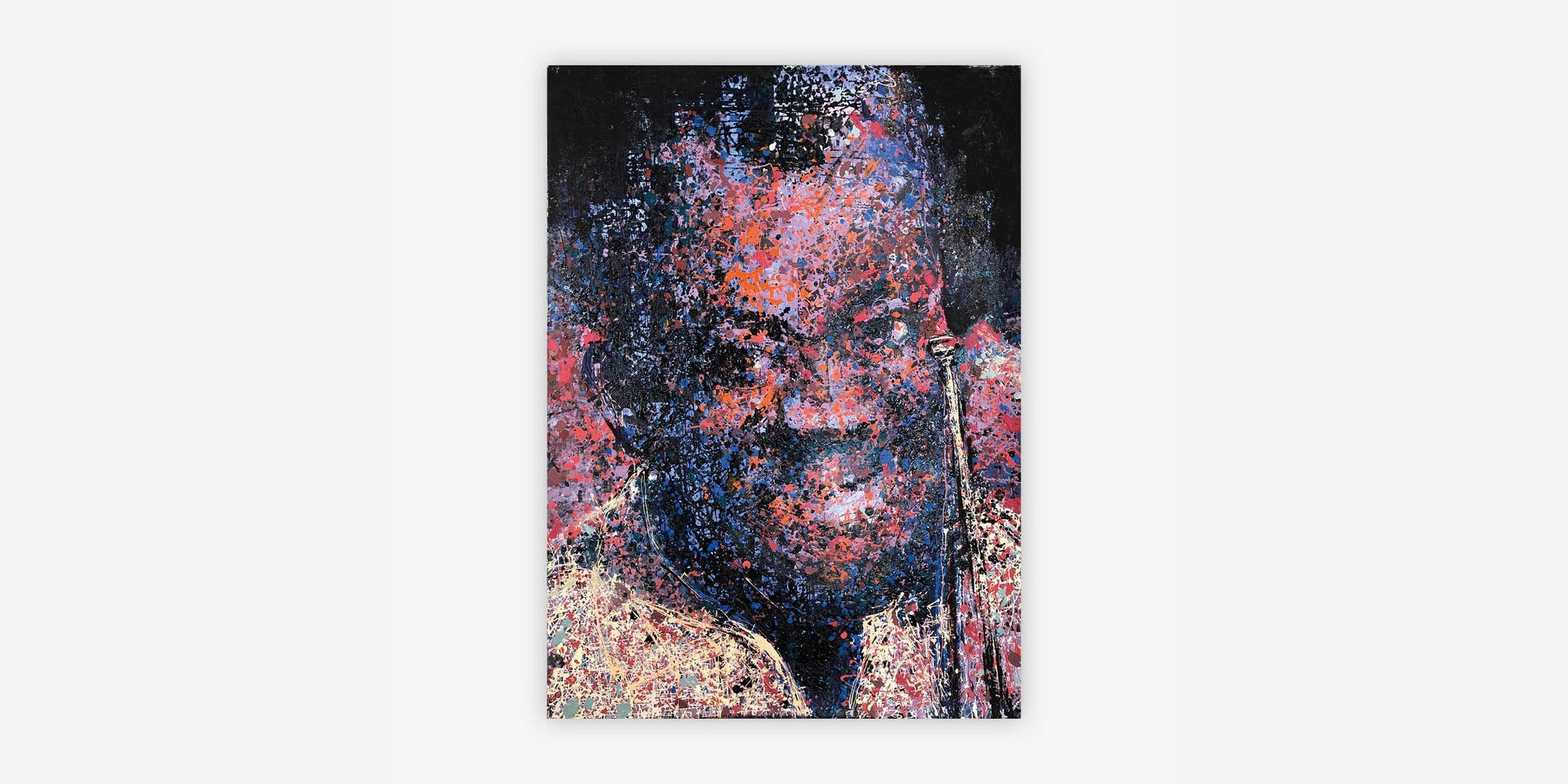 ART/C11 – Louis Armstrong
LOUIS ARMSTRONG
Paintings, acrylic, oil, mixed media on canvas 
45 x 35 inch
2017, edition 1/1
ABOUT LESTER SÁNCHEZ
Lester creates a series of portraits inspired by historical characters that wander our collective subconscious. He wants to feel connected with his subjects in a particular way; sort of an intimate dialogue with the iconic aspect of the individual portrayed, expecting the viewer also will have their personal dialogue with the piece; or even let their life story unfold before the piece. Sometimes portraits can also be based on significant individuals like close friends or family.
He drips industrial paint onto a flat canvas with loose expressive gestures, taming the accidental, mixing colors optically, constructing layers of texture until the desired image results.  Lester also uses traditional painting methods as well as mixed media.  His work is influenced by artists such as Chuck Close, Andy Warhol, and Jean Michel Basquiat.
Lester Sánchez was born in Habana, Cuba, where he studied fine arts at the National Academy of San Alejandro.  In 2001, he moved to Miami, where he received the Wolfson Scholarship for the Arts awarded by Miami-Dade College.  He was awarded First Place jurors' choice, in the prestigious 'League for Innovation' national competition, organized annually for all of art disciplines.  Lester has been the subject of several art shows, grants, and honorable mentions, featured in local and national art magazines, catalogs, and pedagogical book covers.
MAISON 10 has chosen to support 9 charities – the charity chosen for this artwork is Housing Works. If you like, simply tell us which one of these 10 charities you would like to choose at checkout. MAISON 10 will make a 10% donation of the retail cost to your selected charity.