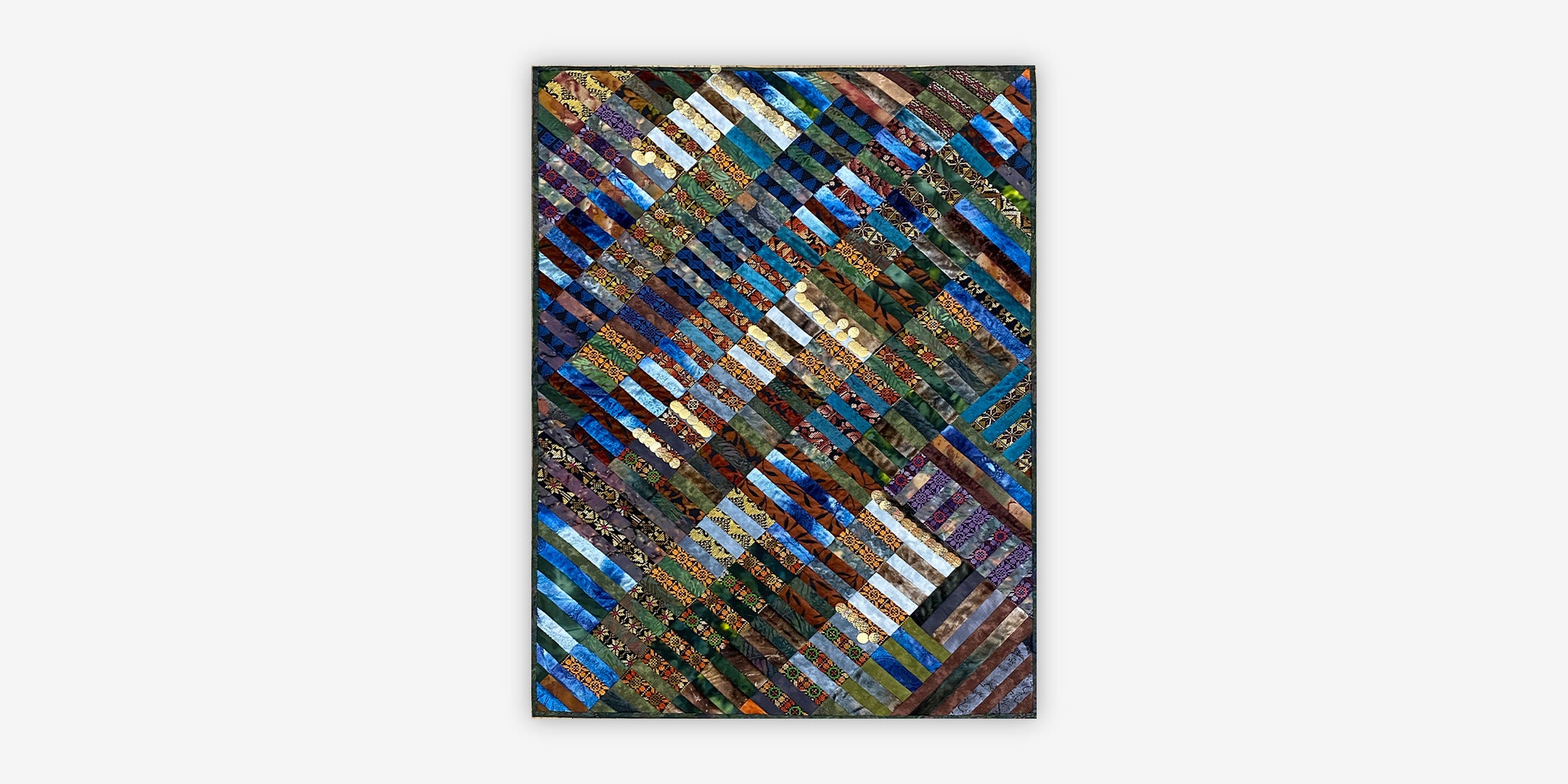 ART - RECAPTURING THE SPARKS
RECAPTURING THE SPARKS
Noya Agadati-Zach

2019
Noya Agadati-Zach (Fintzy) is an Israeli textile artist. She is known for works of art full in richness of color, line and shape. Noya's approach to quilt design is based on mixing the principles of traditional quilting with unique ethnic materials from all over the world.
Her creations express feelings of warmth and love. They represent a voyage to her childhood, when she used to accompany her grandmother to open markets and absorb their colors and aromas. Her frequent visits to the synagogue that was adjacent to her grandparents' Tel Aviv home, as well as their traditional Jewish household, inspired Noya to include symbols of Jewish tradition in some of her work.
An important element in her art is derived from her experience visiting nomad communities worldwide and being exposed to their work. Her heart was captured by their traditional handmade techniques of textual richness and warm colors. Through the years, Noya developed a friendship with the Bedouin, nomads who live in the Israeli Negev desert. She was exposed to the enchanting symbolism of Bedouin folklore, their belief in demons, spirits and the need for protection from evil powers through the use of old and authentic coins, seashells, buttons and jewelry. Noya's tribal art creations feature velvet, modern handmade embroideries and ethnic elements she gathered from her journeys.
Noya's works have been exhibited in Israel, the United States and Europe. One of her works is in the International Quilt Collection in Houston, Texas, while others are in private collections. Two of her creations were purchased by and are on display at the Israeli Prime Minister's Residence in Jerusalem.
 MAISON 10 has chosen to support 9 charities – the charity chosen for this artwork is Housing Works. If you like, simply tell us which one of these 10 charities you would like to choose at checkout. MAISON 10 will make a 10% donation of the retail cost to your selected charity.