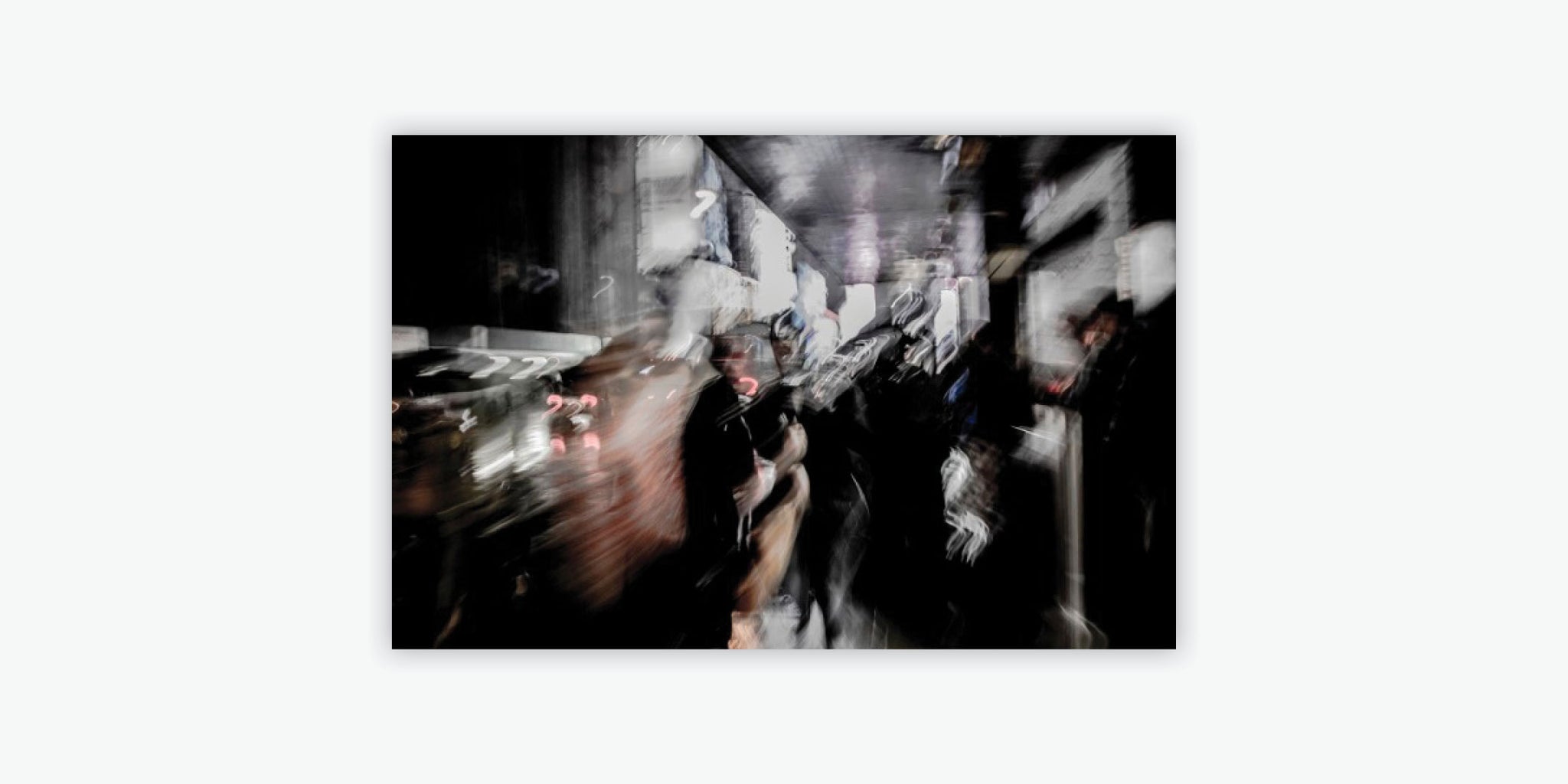 ART – Simple Present
SIMPLE PRESENT
MIRA NACHMAN
Archival pigment print on Dbond and plexi glass
22 x 32 inch, edition 8 + 2 artist proofs
New York, 2014 
In life, as in photography, the light which penetrates through the negatives radiates and creates the positive. The one cannot exist without the other.

Mira collects these rays of light into a geometric and harmonic composition. She is traveling throughout the world as a bystander to reality and has gathered her inspiration with time from people, their feelings, desires, disappointments and dreams.
Mira has learned photography over the years through her experience. She responds intuitively to the moment and devotes herself to the sensory experience of photography.
Her images were taken in different parts of the world and are reflecting different periods in the progression of Mira's photographic language – one might consider them as a quotation of moments she had experienced. Moments which might be passed without paying attention to their existence, Mira is capturing them and revealing their magic.
These images are ambivalent, and do not surrender easily to the viewer's eyes, they can be interpreted in more than one way.
In this way Mira creates the space for the viewer where he can fill in his personal insights and feelings, it might be regarded as a kind of correspondence with the viewer.
MAISON 10 has chosen to support 9 charities – the charity chosen for this artwork is Housing Works. If you like, simply tell us which one of these 10 charities you would like to choose at checkout. MAISON 10 will make a 10% donation of the retail cost to your selected charity.