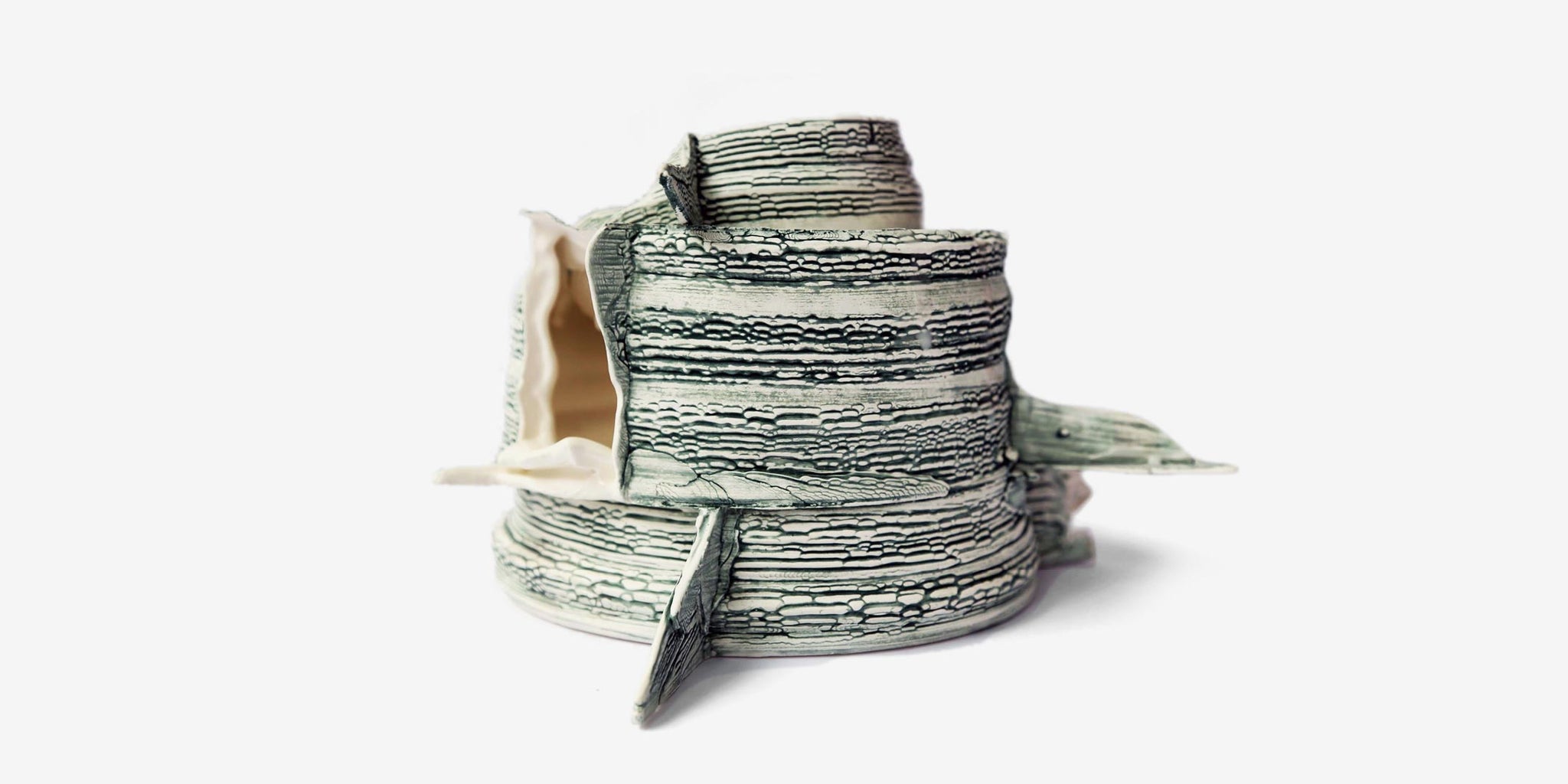 ART – WELL 1
WELL 1
Ulrika Strömbäck
Glazed earthenware
8 x 10 inch, edition 1/1
2014
---
Part of the MAISON 10 group exhibition ALL WOMAN
February 17th – April 27th, 2019 
---
ULRIKA STRÖMBÄCK
My work is like a type of photography, but using clay. It becomes like diaries or maps that are recording the many walks I take around the city. Whilst walking, I am looking at overlooked details in the landscape, things deteriorating, things seemingly unimportant, or things under threat to disappear. The essence is capturing things that are significant for documenting a particular place at a particular time. As I am walking and rewalking I discover new and different things each time. I touch and explore textures and fissures in the landscape with my hands and body and I take prints of what I find with clay – like 3-dimensional photography.

Back in the studio, I make plaster moulds from the clay prints made whilst walking. My cast pieces are made using the same moulds with very different results each time. I'm letting the pieces grow organically, and sometimes partly collapse, according to the laws of gravity or entropy. They are never really 'finished', but rather frozen somewhere during this process. Textures on the surface look like growth rings or skin.
I only went out for a walk, and finally concluded to stay out till sundown, for going out, I found, was really going in.
John Muir
MAISON 10 has chosen to support 9 charities – the charity chosen for this artwork is Housing Works. If you like, simply tell us which one of these 10 charities you would like to choose at checkout. MAISON 10 will make a 10% donation of the retail cost to your selected charity.