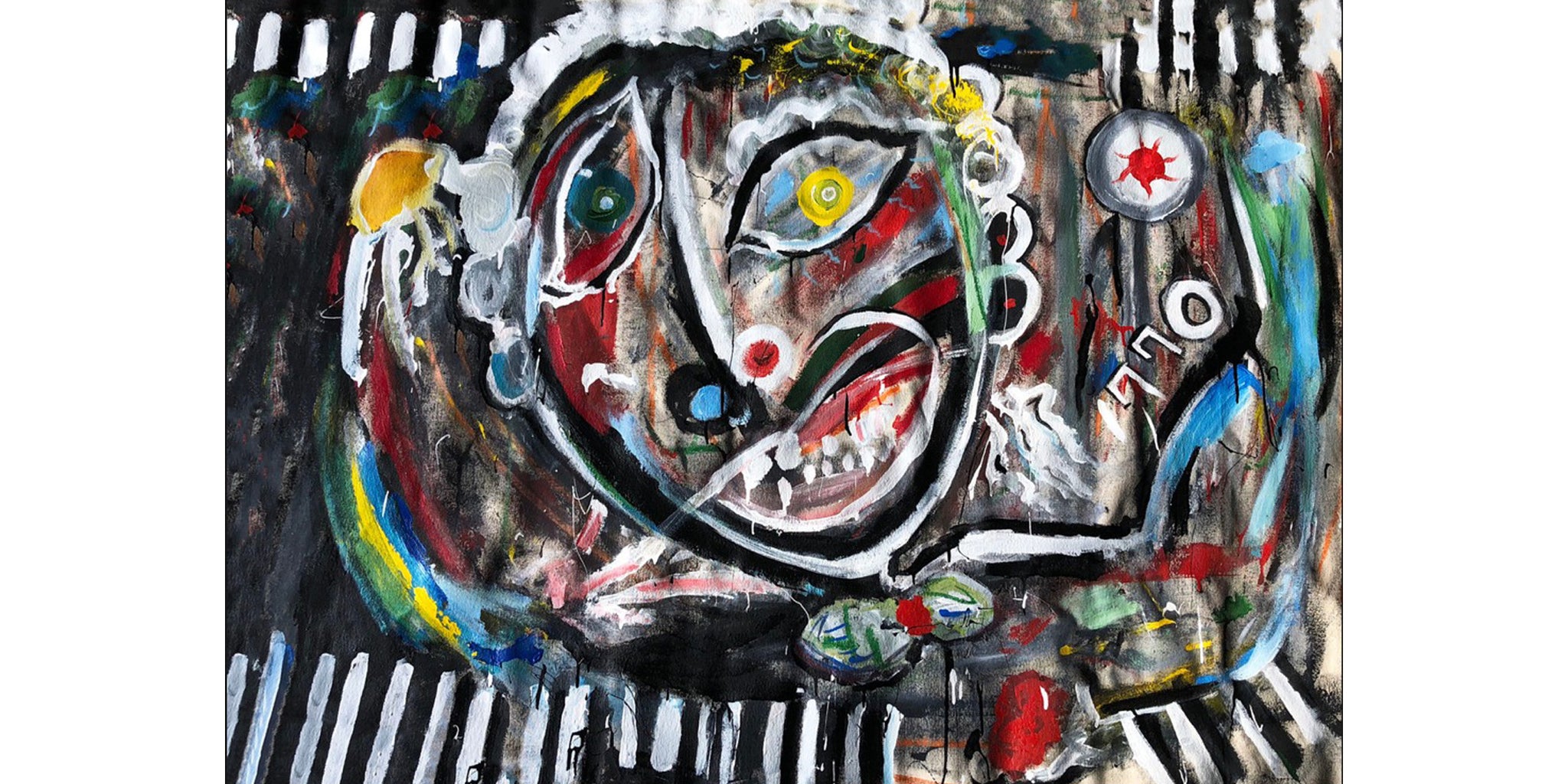 BEETHOVEN MEETS 21ST CENTURY
BEETHOVEN MEETS 21ST CENTURY
Cavier Coleman
Iridescent film and acrylic paint on canvas 
34 x 49 inches 
2018
About Cavier Coleman: 
Cavier was catapulted into the art scene at the young age of 22. He has exhibited in a variety of group shows, and his art has been in the public eye in establishments such as the Soho House, The Hotel Rivington and Saks Fifth Avenue. A prolific artist, creating in a broad spectrum of mediums, including painting, music, photography, and graphic design, Cavier emboldens the the meaning of a multi-media artist.
Both, his photographs and paintings are constructed with high contrast, bold lines, and vibrant color schemes. His voice exhibits the influence of Pablo Picasso and Jean Michael Basquiat, but his paintings are easily identified by a distinct style that remains unmistakably, Cavier. He currently lives and works in New York.